Rwanda Safaris |Rwanda tours  | Rwanda gorilla safaris | best Rwanda gorilla trekking.
Rwanda safaris as an exceptionally excellent destination, Rwanda  safaris tours is one of the best  in Africa, though it is a small-sized destination Rwanda offers rewarding safaris and is more famous for its amazing mountain gorilla trekking safaris.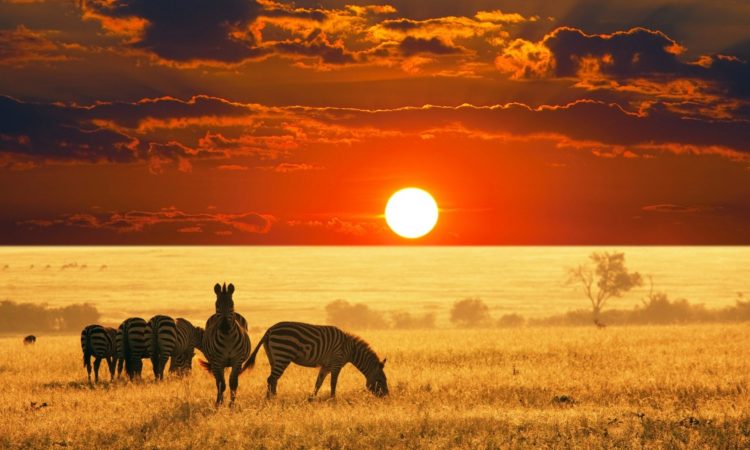 Luxury Rwanda safaris , Rwanda is a natural beauty dotted with numerous mountain ranges, shimmering lakes, and lush tropical forests. Besides the attractive ecological, Rwanda is also famous for its capital Kigali which is one of the cleanliest cities in Africa.
Gorilla Rwanda safaris, Rwanda is a haven for wildlife protecting primates such as mountain gorillas, olive baboons, chimpanzees, golden monkeys, black and white colobus monkeys, and many more. Rwanda also boasts other animals such as buffalos, giraffes, zebras, leopards, hyenas, lions. It is home to several antelopes like bushbucks, Topis, Oribis, water-buck, roan antelope and duiker, klipspringer, impala, Cape eland, and many more.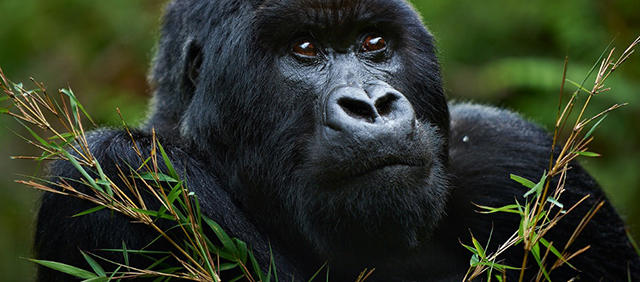 When you visit Rwanda, there are also over 700 bird species in Rwanda and they include Albertine owl, Schouteden's swift, Red-collared babbler, Rockefeller's sun bird, Archer's robin-chat, Beaudouin's snake eagle, Blue-headed Sunbird, Blue-shouldered robin-chat, Brown-chested Lapwing, Buff-throated Apalis, Cabanis's bunting, Carruthers's cisticola, Dimorphic egret, Dusky Crimsonwing, Dwarf Honeyguide, Eleonora's falcon, Grasshopper Buzzard, Grauer's swamp warbler, Handsome francolin, Kivu ground thrush, Mountain masked Apalis, Neumann's warbler, Northern brown-throated weaver and many more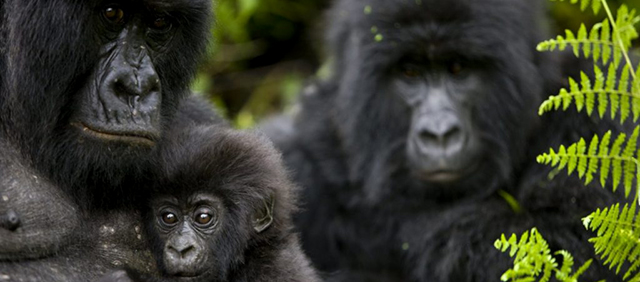 Rwanda's attractions are protected in some of Rwanda's best National Parks that are Akagera National Park, the Volcanoes National Park, the Nyungwe Forest National Park, and the Gishwati Mukura National Park. Some of the best safaris offered in Rwanda include mountain gorilla trekking, chimpanzee tracking, olive baboon tracking, game drives, bird watching, and boat safaris.gori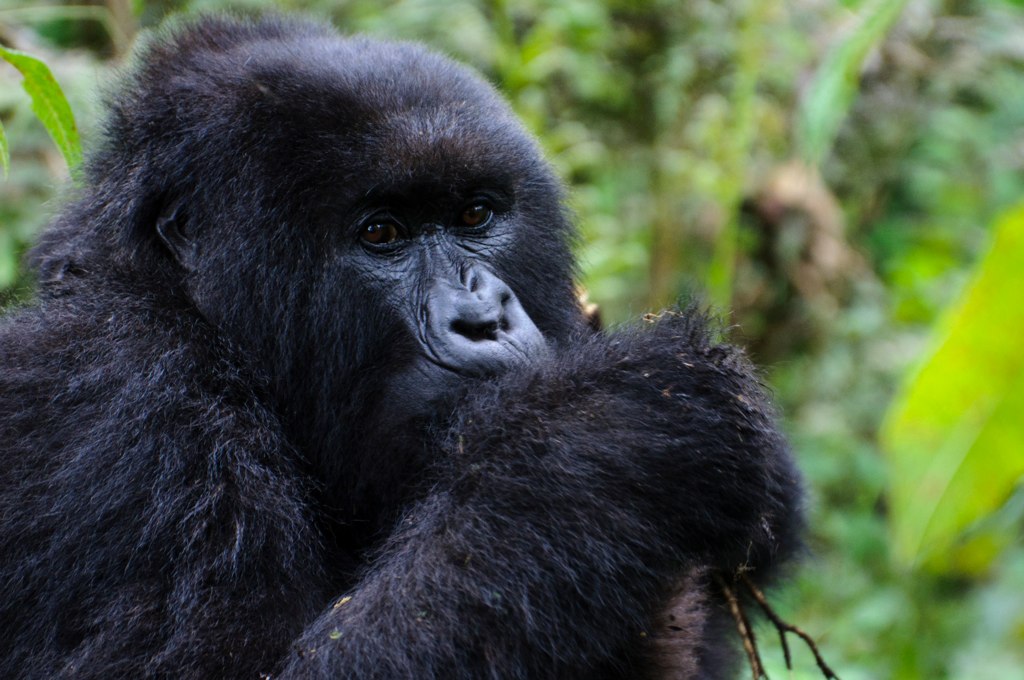 Volcanoes National Park is the most famous and visited National Park in Rwanda, the park is an extension of the Virunga Conservation area together with Mgahinga National Park of Uganda and Virunga National Park of Congo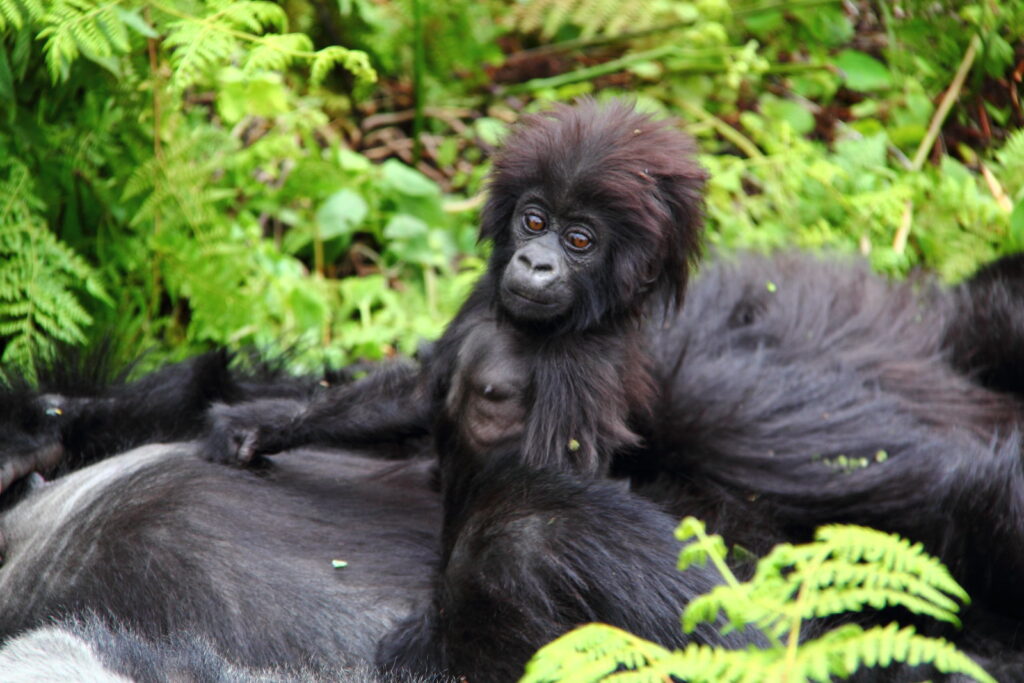 Nyungwe Forest National Park is located in western park of Rwanda near Cyangugu town around the watershed which is between the basin of river Congo to the west and river Nile basin, this park is an extension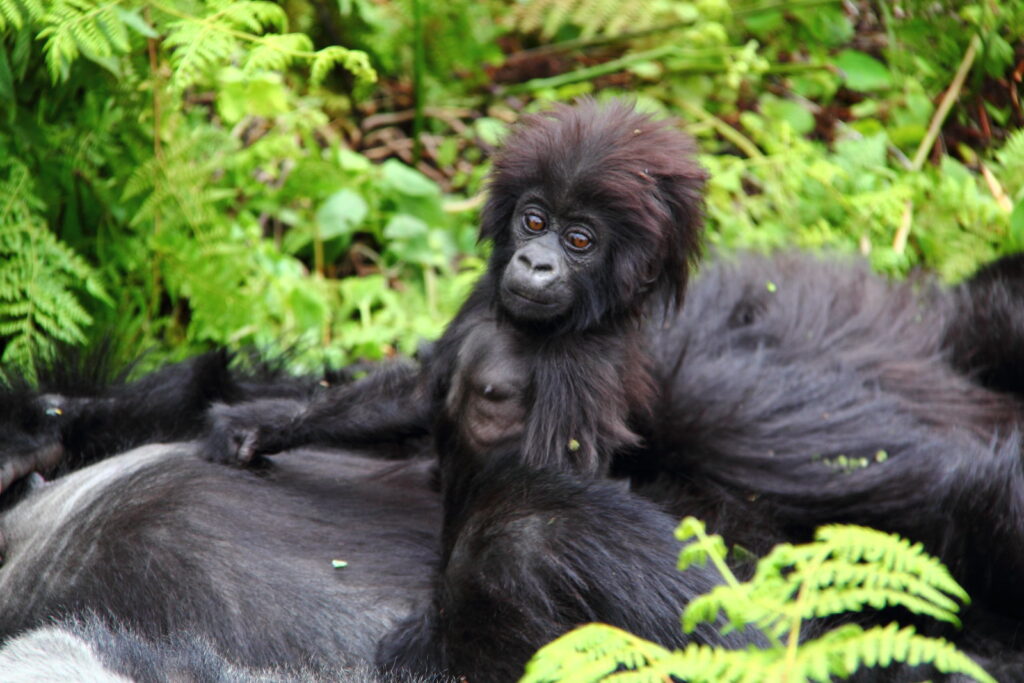 Gishwati-Mukura National Park is Rwanda's newest Park located in western part of the country in the districts of Rutsiro and Ngororero on the edges of the Congo Nile Basin. It is the smallest park covering an area 
Akagera National Park is located in eastern part of Rwanda covering an area of 1122 sq km (433 sq mi) akagera national park distance from kigali nd is the only savannah national park in Rwanda.  the Akagere National Park derives its name from its famous attraction River Kagera which pours its water Lake Ihema and other small lakes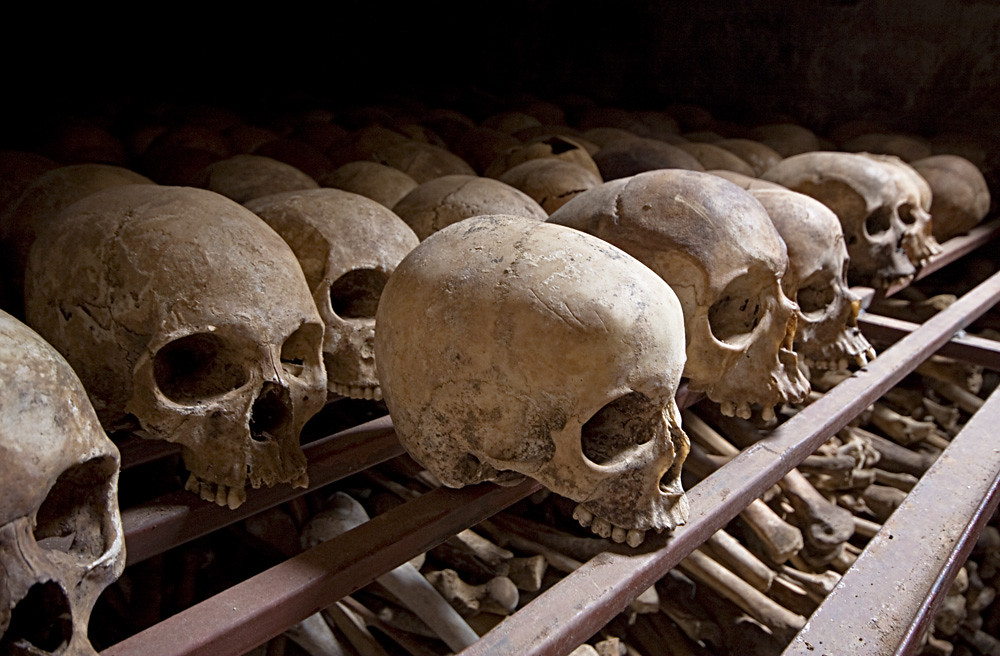 These are Full list of Rwanda genocide memorial sites that are almost everywhere in the country, 'memorial site in rwanda",  they were built to commemorate the 1994 
Tourism Destinations in Rwanda
On your quest for golden rwanda safaris adventure of African's wonderful hidden beauty and treasure then Rwanda is one of the countries you shouldn't miss out adventuring on Rwanda safari tours. Rwanda is a small landlocked country in East and Central Africa bordered by Uganda for (Uganda rwanda safaris) n the North, United Republic of Tanzania in the East, Burundi in the south and Democratic Republic of Congo in the west. She is a country blessed with some of wonderful landscapes, with a number of water bodies, Savannah plains, mountains and rare creatures like the endangered mountain gorillas of Africa, that's why it is referred to as" the land of a thousand hills " apart from natural beauty, Rwanda has a rich cultural heritage, friendly people, great local cuisine and Kigali is considered to be the cleanest city in Africa and one of the safest countries to visit for rwanda tours and safari in the whole world. Just of recent the country Rwanda has prioritized the restoration of the country's wildlife, natural vegetation, national parks while promoting Rwanda to became the leading tourist destinations in Africa, in this campaign the government of Rwanda under the leadership of president Paul Kagame have advertised the country through supporting big brands like the Arsenal team on their jersey they carry visit Rwanda label. The number of visitors in Rwanda have increased gradually over the years following the recent worst genocides in the country of 1994 where millions of Tutsis were slaughtered by the majority Hutu in just 3 months period of time. Rwanda is blessed with Four National Parks and they are all protected eco–systems and various rwanda eco company and safaris, rwanda wildlife National parks, these parks are a center of Rwanda's tourism and attracts a very bid number of tourists each year, namely Volcanoes National Park, Akagera National Park, Nyungwe National Park and Gishwati-Mukura National Park and other attractions other than game parks include Kigali, Lake Kivu, genocide memorial and more attractions are in our top tourist destinations in Rwanda Article and Kigali city tour article. Maintenance of the National Parks system, tourism infrastructure and promotion and marketing of the park is all managed by the Rwanda Development Board (RDB) with assistance from the government ministries as well as some private partners to help run some park activities of some parks like Akagera national park and Gishwati-Mukura National Park.
NOTE: Each Park protects a distinct ecosystem and tourism system and variety of wildlife species, this means that on your visit to these parks gives a different kind of adventure from each, Africa safari tours is one the best rwanda tours and travel companies that takes you to visit Rwanda.
Volcanoes National Park
Primate safaris rwanda, Volcanoes National Park is located in North western part of the Rwanda, covering and area of 160 sq km (62 sq mi), its approximately 105 km from Kigali airport. This Park stretches from the Virunga mountains that are shared with its neighbors Uganda and DRC, it encompasses five of the eight volcanoes of the Virunga Mountains namely Bisoke, Karisimbi, Muhavura, Gahinga and Sabinyo. Volcanoes National Park together with Virunga National Park of DRC and Mgahinga Gorilla National Park and Bwindi National Park in Uganda are home to the endangered mountain gorillas of Africa and the golden monkeys. Other wildlife species to view in the park include bush pigs, forest hogs, black and white colobus monkeys, buffaloes, black-fronted duiker, bushbucks, spotted hyenas and over 178 recorded bird species like Francolin, Dusky turtle, Rwenzori turaco. Volcanoes National park is Africa's oldest National Park gazette in 1929, Tourist activities in the park include gorilla trekking, golden monkey trekking, birding, visiting Dian Fossey's graves, mountain hiking, Lake Ruhondo and Burera tour.
Gishwati-Mukura National Park
This park was created in 2015 hence the newest park in Rwanda, they combined Gishwati-Mukura Forests. Was mainly formed to protect the chimpanzee population in those forest and also to preserve what was remaining on the forests. The government with the non-government organization wilderness safari are working hand in hand to conserve the park and also introduce chimpanzee trekking, bird watching and primate viewing. The distance from Kigali to the park is roughly 84 km. Activities in the park include primates trekking, hiking, nature walk, biking, cycling.
Akagere National Park
Rwanda safari akagera, Akagere National Park is the only savannah park in Rwanda with savannah, woodlands, montane forest and vast swamps, covering an area of 1222 sq km making the largest park in the country, the park has various rwanda safari animals, water bodies like river kagera where the park also derives its name, lake shakani, lake lhema among other small ones. The park was found in 1934, the park lost most of its wildlife in the Rwanda genocide. Wildlife in the park include elephants, buffaloes, giraffe, zebras, leopards, hyenas, lions and several antelopes, impala, black and white rhinos, big five, hippos, crocodiles. Activities in the park include birding, game drives, camping, fishing, boat cruise, birding, nature walks.
Nyungwe National Park
In the southeast Part of Rwanda along the Burundi border in the south is the Nyungwe National Park and bordered by Lake Kivu and DRC in the west this park is home to one of the oldest mountain rainforests in all of Africa the Nyungwe Forest, this forest has mountains where one can have great view of Lake Kivu and Virunga Volcanoes, the park covers approximately 960 sq km with most of it being covered by the forest. Wild life in the Park include over 10 primate's species are in the park, 80 specie of mammal, and over 270 species. like duikers, golden cats, Buffaloes, Elephants, Bush pigs, Giant forest hog, Blotched serval, Carnival genet, Congo clawless, Mongoose. Otter, serval, felis, black-fronted duiker, western tree hyrax, L'Hoests monkey, Dent's Mona Monkeys, Baboons, Vervet Monkeys, Baboons. This park was occupied in 2004. The distance from Kigali to the park is approximately 220km/137 mi. Activities in the park include birding, nature walks, canopy walk, tropical waterfall viewing, chimpanzee trekking, camping among others.
Lake Kivu
Lake Kivu is shared by DRC and Rwanda, it is one of Africa's Great lakes and pours it water in the world's greatest river that's to say River Nile and Congo. The lake covers a surface area of 2700 sq km and is surrounded by magnificent mountains and has numerous islands Idjwi. The lake is 98.0 km from Kigali. This lake is well known for its large amount of dissolved methane in its depth, Rwanda is currently. Activities on the lake include canoeing, wind surfing, kayaking, island hopping, fishing, swimming, sunbathing and boat riding.
Genocide Memorial
Genocide Memorial commemorates the 1994 Rwanda genocide where millions of Tutsis were slaughtered by the majority Hutu in just 3 months period of time, many people run to the church looking for custody and hoping they won't be harmed, Hutu attacked them and murdered all of them, on your visit you will witness the grave that all the people were buried in, holes left by bullets and also some blood stains, shoes of the genocide, clothing, photographs of the victims of the genocide. The center is managed and run by the Aegis Trust on behalf of the national commission for the fight against genocide. These victims are mourned in the time of April of every year.
Kigali
Kigali is the capital city of Rwanda established in 1907 during the German colonial rule and became capital at the time of Rwanda's independence in 1962. Kigali is Africa's cleanest and one of safest capitals in Africa following the massive genocide of the people. Tourist attractions in Kigali include. Kigali genocide memorial, heritage rwanda safaris among others
Gorilla trekking in
Volcanoes National Park Rwanda
This article will give you a high desire and fever to visit gorillas in their nature home rwanda safaris. Gorillas in Rwanda  are found in the tropical forest of Africa; these species are under UNESCO world heritage species because they are highly endangered. Traveler that have ever engaged in gorilla trekking  in rwanda rate the activity  of primate safaris Rwanda as the best in Africa.
WHERE ARE GORILLAS FOUND IN RWANDA/ WHERE TO CARRY OUT GORILLA TREKKING
Gorilla trekking in Rwanda is done in its Volcanoes National Park which hosts over 25% of the remaining mountain gorilla of Africa, this park is undoubtedly Rwanda's most popular park and has a number of things to offer for sight and activities, Rwanda is known as the land of a thousand hills that is characterized by rugged landscape, vast wildlife. the country is preferred by many as the best destination for gorilla trekking because it is well organized, less likely to get dirty compared to Uganda's  for Uganda rwanda safaris gorilla trekking in Bwindi  impenetrable National Park, the country is very safe and ranked a mongest the safest and cleanest countries in the world. 'rwanda safest country in Africa' Mountain gorillas are only found in 3 countries in the whole world namely Uganda with 50% of the population and the rest divided by Rwanda and DRC. Volcanoes National Park is located in the northwestern part of Rwanda covering an area of almost 16000 hectares of land with afro-montane forest, bamboo forests, Savannah grassland, vast swamps and 5 out of the 8 mountains of the Virunga mountains, other wildlife in the park include buffaloes, elephants, bush bucks, duikers, and other primates like golden monkey, L'Hoests monkey. The movie of 'Gorillas in the Mist' was shot in this park about Dian Fossey who was an American primatologist's work in conservation of gorillas. Gorillas are man's closest cousins because they carry 90% of man's DNA, which makes it interesting and one must visit to witness their human like behaviors. rules and regulations provided at the park headquarters must be followed for safe return like keeping a safe distance, maximum silence, wearing mask.
Rwanda gorilla trekking rules 
Children under the age of 15 years are not allowed for trekking because their behaviors can't be predicted and also, they carry transmitted diseases which affect the gorilla's life flue and cough.
Before coming for gorilla trekking safaris in Rwanda you have to test for diseases because sick people are not allowed for trekking, this is only because gorillas are not immune to some of the infections we carry, every thing is than to protect them because they are highly endangered and remaining only 1000 In the wild.
Note "Gorillas cannot survive anywhere outside their nature environment because of their nature of love for freedom and other reasons, hence can only be visited in their nature home on ".
Rwanda is home to 12 gorilla families 'rwanda family tour" availed for gorilla trekking and habituation during your rwanda safari holidays. rwanda gorilla trekking safaris starts with a briefing from ranger guides at the park headquarters, rwanda tour groups of 8 persons you will be divided with other people looking to do trekking too. You will be allocated a gorilla family to trek accompanied by a tracker, guide and an armed ranger and commence hiking through dense bamboo forests and steep mountain slopes in search of these endangered mountain gorillas of Africa in Rwanda. rwanda gorilla trekking ranges from 2-6 hours depending on where the gorillas hosted their previous night and, on their movement and other attractive safaris rwanda, On meeting with these species rwanda primates,  you will be given an hour to spend with them in their natural home, experience them feed, play, communicate among others, gorillas are a bit playful and quite curious some might walk towards you but no harm intended. Gorilla trekking in their nature habitat sounds like a crazy idea yet ranks among the best thing one must do before leaving the world because encounter with them is a memorable and unforgettable adventure of Africa. During this activity of gorilla tours in Rwanda, you will also have a chance to view other primates like golden monkeys, rwanda birding tours, bird species among other best safaris in rwanda, hiking through dense bamboo forests, steep mountain slopes and volcano climbing hence one at least to engage in this activity is required to be reasonably fit, with hiking shoes and a walking stick which are available for hire at the park headquarters and also porters are also available to carry heavy luggage for hire at $10- $15, some of these potters where previous poachers make sure you hire them for them to earn a living and not go back to the forest. carrying enough drinking water is essential and packed lunch. After trekking hike back to the park head quarters where you will be rewarded with trekking certificates. Visitor who visit Rwanda can also cross over to Uganda to see gorillas there in what is known as a double gorilla trekking safari. Trekking Gorillas in the forest is a bit challenging but the feeling one gets on encountering with them words can't explain.
Cost of Gorilla trekking in the Volcanoes National Park
There are 12 gorilla families in the park and 10 are open for trekking, each family can only be visited by one group on a daily basis, one has to book in advance so as to get a permit on their day of choice, Rwanda gorilla trekking permit cost only $ 1500 per person for rwanda tour booking the best months to trek gorillas safaris in Rwanda are June to September and December to March and in these months permits are scarce hence advance booking is highly required. A big percentage of the money collected on Rwanda safaris is used in conservation programs and also to the support the communities around the park, so that they don't go back to the forest for poaching.
Rwanda tour companies can do all the hectic work of booking on your behalf and we can't fail to secure a permit on your behalf.
Note: Gorilla trekking Rwanda can be combined with any of these activities like golden monkey tracking, cultural visits, mountain hike, gorilla trekking in Uganda, visit on Lake Kivu, visit at Dian Fossey's grave and his best friend among others.
How to book rwanda gorilla safaris 
We conduct gorilla safaris in Uganda and Rwanda with wild life extensions in Kenya and Tanzania, we plan your gorilla safari itinerary on your behalf even booking your gorilla permits, accommodations and organizing your transportation from the time you step afoot in the country, Uganda and Rwanda take lead in gorilla viewing experiences as well as cultured towards the most rewarding jungle experience and sustainable goals for the conservation of gorillas, we will do all the tiresome work on your behalf so that you have a memorable adventure in Africa. Not to forget to mention that the money collected in trekking profoundly benefits the community around the parks because it the main reason for modern leisure travel.
Rwanda safaris Last-minute gorilla permits
Are rarely available unless you contact a licences tour operator, contact us to check whether the last-minute permits are available
Accommodations in the park.
Rwanda has invested much in its gorilla trekking safaris and they are more of luxury. A number of high hospitality lodge in and around the park can be used by tourists ranging from ultra-luxury. Luxury, mid-range and budget the choice is left in your hands. Like Bisate lodge, five volcanoes boutique hotel, one and only gorilla nest lodge, Sabinyo silverback lodge (Ultra-luxury), Da Vinci Gorilla lodge, Mountain gorilla view lodge, Lebambou Gorilla lodge, Davinci lodge (Mid-range), Virunga hotel, Gorilla solution lodge, villa gorilla, Hotel Muhabura (Budget). Information about other countries to find gorillas read our Article about Gorilla trekking in Africa and also Gorilla trekking in Uganda.
Best recommended Rwanda safari packages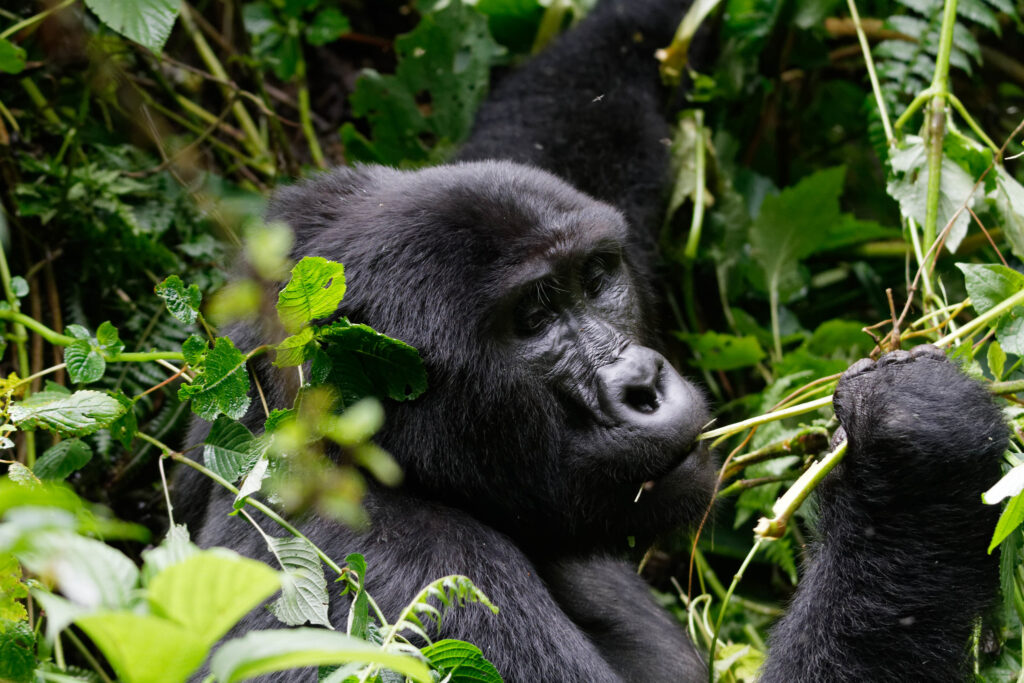 The 1 Day Gorilla Trekking in Rwanda safari starts in Kigali the capital city of Rwanda, our company representative who is your guide driver will pick you  up to start your  trip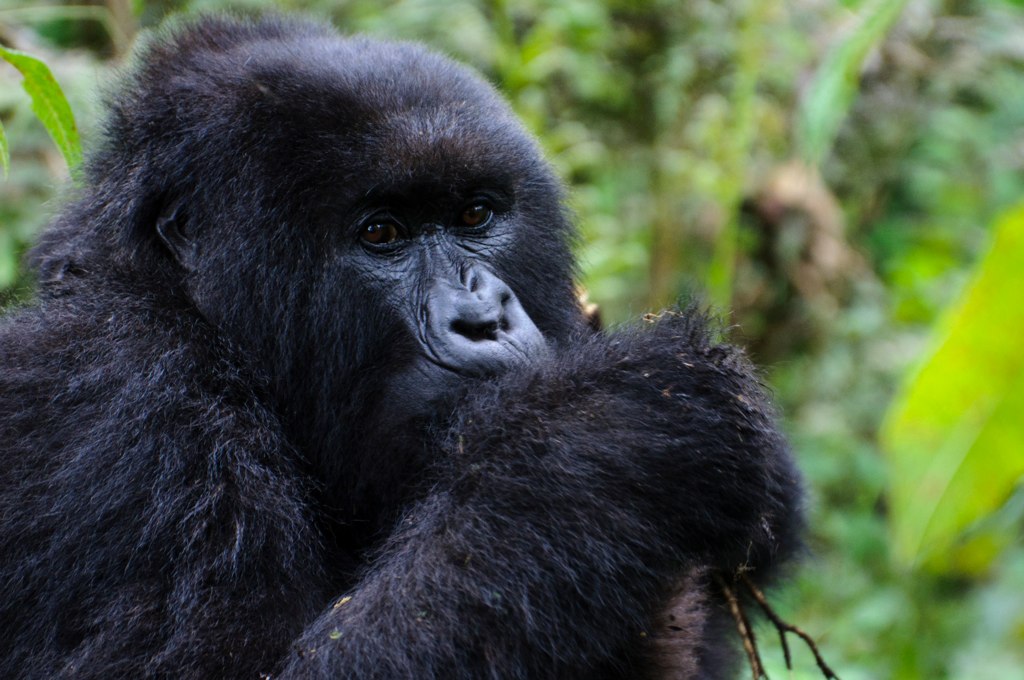 3 Days Rwanda Gorilla Trekking Tour
3 Days Rwanda Gorilla Trekking Tour, have been thirsty of visiting Gorillas shortly? well then, these 3 days Rwanda Gorilla safari is a perfect suit for you. for  rwanda gorilla trekking tour, Rwanda,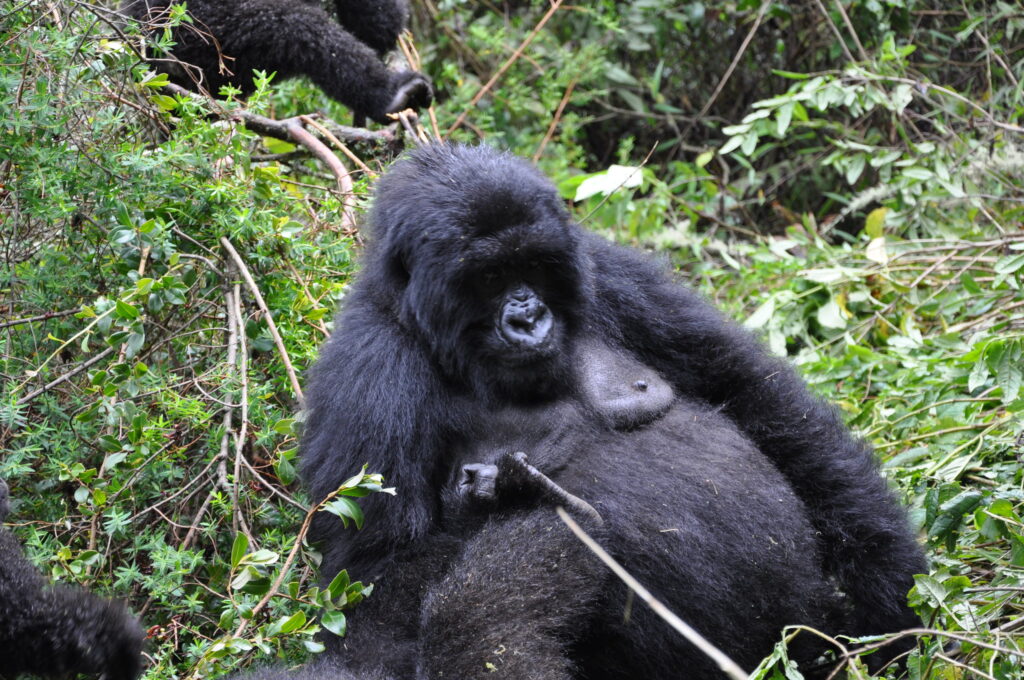 The 3 Days Rwanda Chimpanzee Trekking in Nyungwe Forest will take you to Rwanda  where you will be rewarded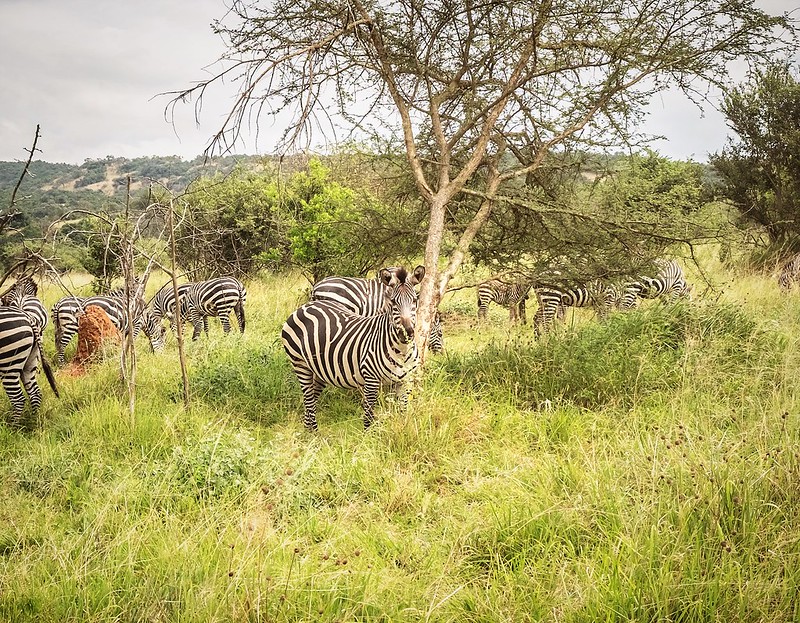 This 4 Days Rwanda Gorilla & Nature designed to give you the best experience with Rwanda, in these 4 days you will visit the volcanoes National Park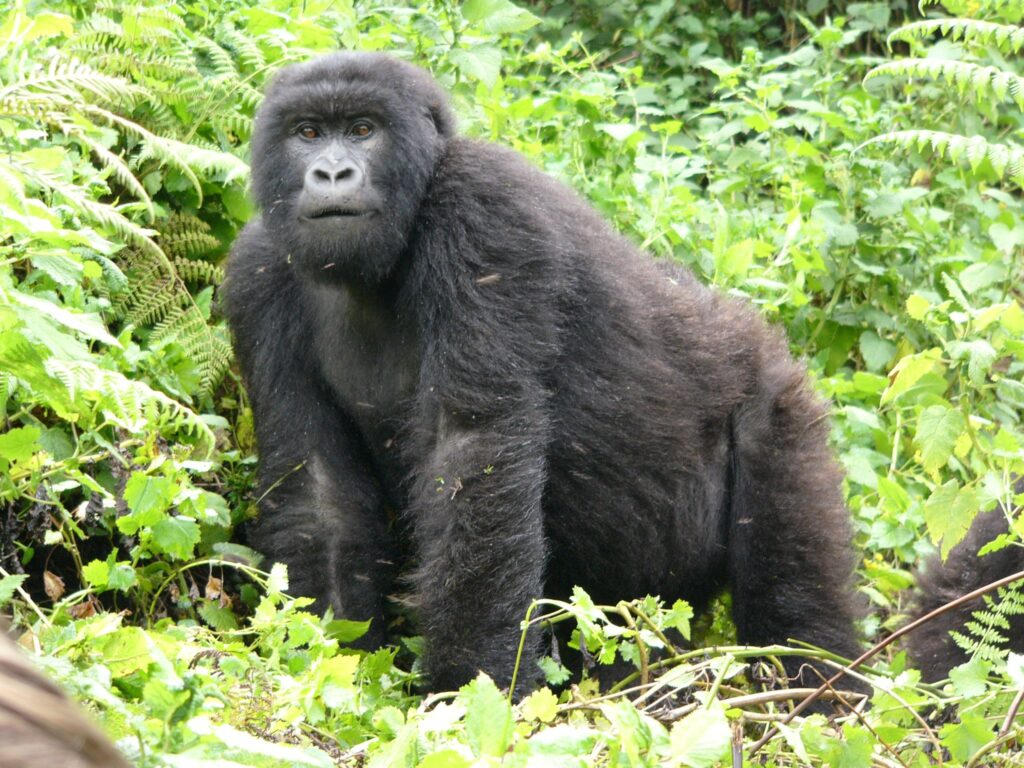 on this 5 Days Rwanda Gorillas & Golden Monkeys tour, you will visit Rwanda's most visited National Park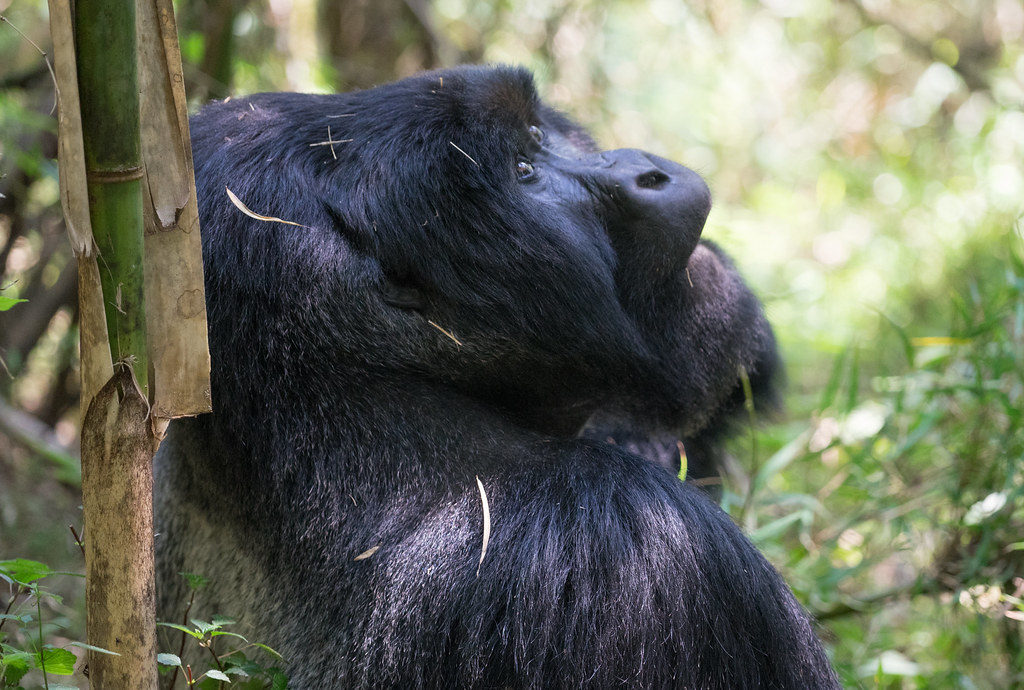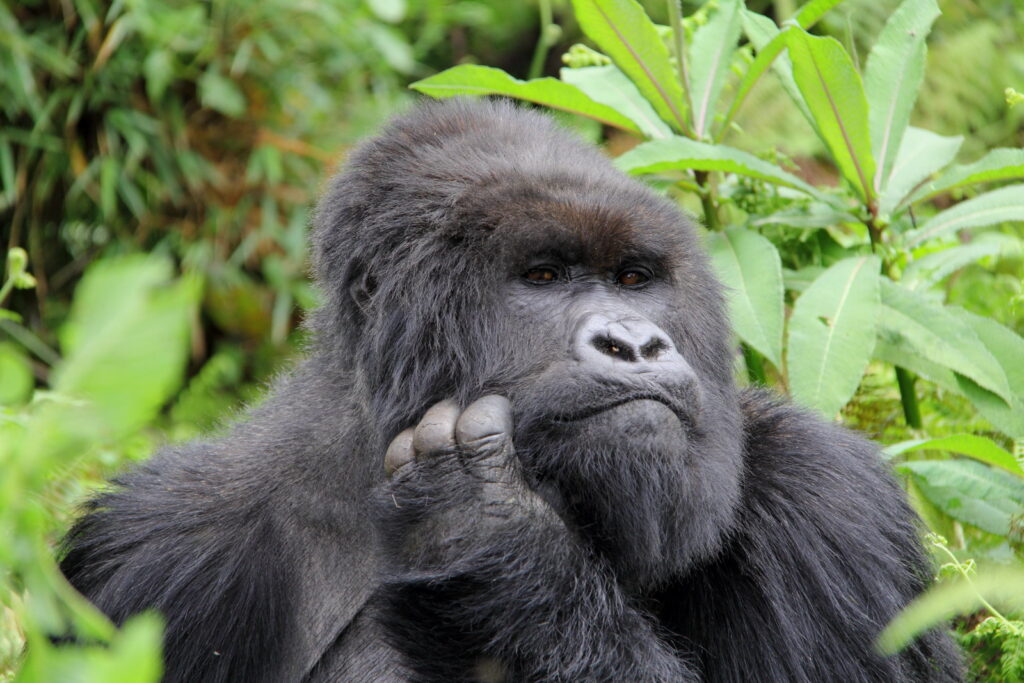 This 8 Days  best  Rwanda  safaris and tour will take you to only exclusive destinations to explore Rwanda's best. Activities in this safari will include gorilla trekking, Mountai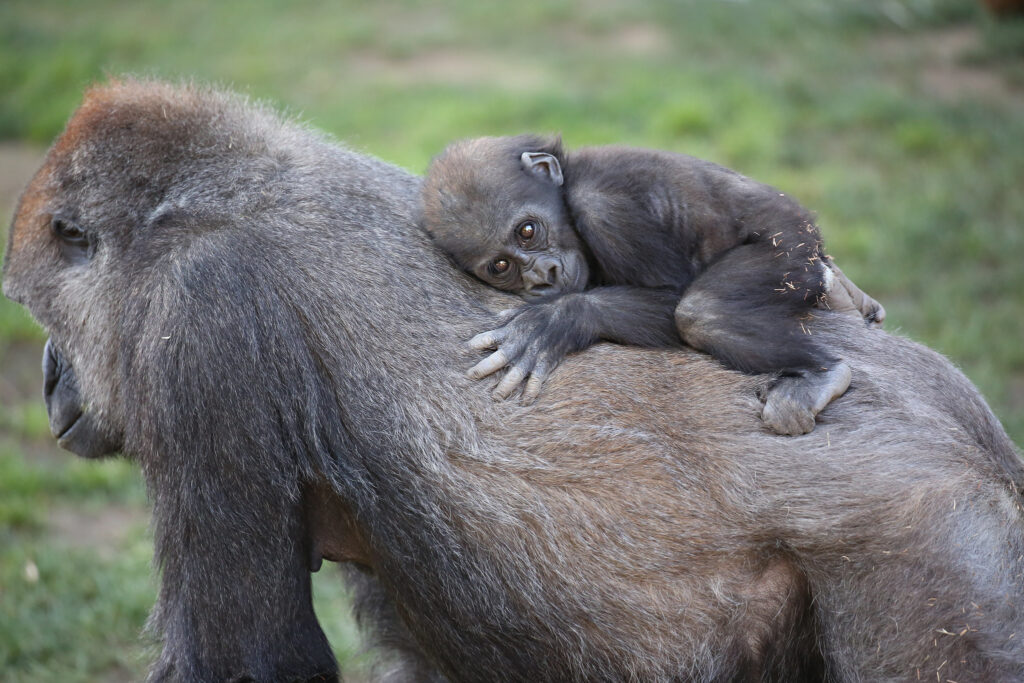 In these 9 Days explore Rwanda safaris and tour, you will explore all the best tourism destinations in Rwanda, a lot of activities, will be done on reaching the destination they are worth the expense 
LAKE
KIVU BEST OF RWANDA SAFARIS 
Lake Kivu is shared by two countries Rwanda with approximately 52% 0f the land and the rest of the part to DRC, it is an Albertine Rift Valley on the western part of the East African Rift ranked as sixth among Africa's greatest lakes and largest in Rwanda. The lake is surrounded by eye catching mountains and its best of rwanda safaris,  the lake hosts the world's tenth island called Idjwi island (Congo) and others like Bukavu island, Bubare island, Kabehe island, Sake island and Goma island on then DRC side and others like Cyangugu island, Kabuye, Gisenyi on the Rwandan side. Lake Kivu rwanda 42 km (26 mi) long and 50 km (31mi) at its widest, it is estimated to have an area coverage of 2700 sq km (1040 sq mi) but its irregular shape makes measuring the precise surface area hard. Maximum depth of the lake is 475 m (1558 ft) and mean depth of 220 m (722 ft) which makes it rank 18th in Africa by maximum depth and 19th by mean depth. Lake Kivu empties into Rusizi River which flows southwards and pour into Lake Tanganyika. 90 5 of its waters are from rain and again 90% of its water is evaporated. Aquatic species in the lake include Nile tilapia, longfin tilapia, blue-spotted tilapia, Lake Tanganyika sardine, East Africa red-finned barb, Amphilius catfish among others.
A number of towns on the shores of the park namely Rubavu one of the developed towns along the lake shore, it just one-hour drive from Volcanoes National Park so a tour in the town can be added to your gorilla trekking safari. Karongi, the popular beaches make the town famous together with flash of the hillsides which makes the view magical for visitors, Rusizi is located south of the lake, the road to Rusizi that passes through the terraced hills meandering around them gives a very nice view.
From Kigali the capital of Rwanda its approximately 187 km on a tarmacked road to Lake Kivu.
RWANDA SAFARIS ACTIVITIES IN   LAKE
Fishing. Almost every person leaving in towns around the park is a fisherman, over 28 species of fish are available for fishing in the park.
Hiking, the area has vegetation and hills to take a walk to since there are no big cats, its safe to walk around because Rwanda is ranked among the safest countries in the world.
Biking; this activity is always guided by those that know the area beat and the trails giving you a very great adventure of biking around the terraced hills of the area.
Boat cruise along the lake, you will be in position to gaze at its hills and visit the Nyamirundi island of the lake.
Visiting the coffee farms. come to lake Kivu and see where coffee comes from, you will see from planting, harvesting and don't leave minus taking a cup of coffee when still fresh.
Swimming Lake Kivu is a fresh water lake, no crocodiles, hippo free and also bilharzia free.
Visit the Imbabazi orphanage in Rubavu it was built after the 1994 Rwanda genocide, to help the orphans of the genocide, pay a visit to these kids and donate a little thing to them.
Attractive places in home Rwanda (MUSEUMS)
 THE MUSEUM
OF RWANDA
After the 1994 genocide in Rwanda, the country got committed to sharing its history with the new generations of locals and international visitors who would like to know more about Rwanda safaris before and after the genocide and the process of development  of Rwanda to becoming one of the safest countries in the world. Rwanda has 6 museums and the headquarters are in Huye district and distributed all over the world.  visit  Rwanda at any of the museums can be added to your Visit Rwanda safari itinerary, you will visit any museum nearby your location. The museums are listed below with their unique things to learn about and to get more information about them. Each museum has its unique historical things it keeping and representing they include Ethnographic museum which is the national museum of Rwanda with some of the best archeological and ethnographic collections in East Africa, Rwanda Art Museum home of the art, creativity and originality of Rwanda, Campaign Against Genocide Museum and this museum is to showcase the history of the 1994 Rwanda genocide against the Tutsi by the Hutu, King's Palace Museum is to keep the history of Rwanda's culture and life before genocide and colonialist alive, Museum of the Environment this is one of its Kind in the world its for protecting the herbs, medication of African and environment form extinction, Kandt House Museum also known as Nature History Museum was out in place to remember to good work of Richard Kandt in conserving nature.
Ethnographic museum
Ethnographic museum is the National museum of Rwanda and it was also its former name, it's the largest and most known among the 6 museums of Rwanda located in Huye district just 132 km from Kigali the capital of Rwanda. the museum has some of the best archaeological and ethnographic collections that is home rwanda safaris among the museums of East Africa with more than 10000 artifacts like photos, maps, art objects, with also artifacts documenting hunting, fishing, basketry, pottery, textile, woodcarving and metallurgy and heritage rwanda safaris,  the museum is also known as the site where the murder of Queen Dowager Rosalie Gicanda and many others during the 1994 Rwanda Genocide. This place was established in 1989 by the Belgian government with elegant and modern buildings, it is owned and managed by Institute of National Museums of Rwanda.
The museum has a number of wild rwanda safaris tour guides well informed, friendly and knowledgeable that will take you through all this history of Rwanda, naming and explaining everything you gaze at, First hand information is guaranteed at the museum of pre-colonial times, cultural history and the development process of Rwanda. you can visit this museum on your way to Nyungwe Forest National Park because it just on the same route, stop over and en-route after glimpsing on Rwanda's treasure that are beyond just National Parks, wildlife, Ecology, Vegetation, the 1000 mountains and cities.
Rwanda Art Museum
Rwanda Art Museum is located 4 km from Kigali airport in Nyanza district, this heritage site was a presidential Palace in the 1970s until 2000 for King Mutara III Rudahingwa and changed into Rwanda Art Museum on 18th May 2018. the main aim of its establishment was to provide insight into the originality of Rwanda's creativity and also provide a place where artists can meet and exchange ideas, hence a room for them to exhibit their work has been provided. This museum unlike the others displays art work of Artists from both local and international artists with permanent, temporally and moving art exhibitions deriving its inspiration from Rwanda traditional and National history. A kid's studio is also provided where they are given opportunity to put their art skills to work and also be inspired and the 6th April 1994 flight debris of the FALCON 50's presidential jet that went down is also found at the museum.
Campaign Against Genocide Museum
Campaign Against Genocide Museum is in the parliamentary building of Rwanda in Kigali the former Conseil National de Development, the building that hosted the Rwanda Patriotic Front (RPF) politicians and over 600-man protection force (3BN). you can visit it in the Kigali Rwanda's capital tour. The museum was started by H.E Paul Kagame the president of Rwanda on 4th July 2014 under the management of the Rwanda Cultural Heritage Academy and was inaugurated on 13th Dec 2017 by him, the main aim of opening this museum was to showcase the history of Rwanda during the campaign against the 1994 genocide of the Hutu against the Tutsi this period of 100 days is regarded as the night mare and darkest history of Rwanda. if it your first time in Rwanda you shouldn't miss out a visit at the museum, it is one of Rwanda's tourist attractions, one of the genocide memorial center in Rwanda and a tourism destination in Kigali the capital city of Rwanda. you will see the popular monument of the 12.7 machine gun that was used by RPA armies who launched the campaign to stop the 1994 genocide against the Tutsi by the Hutu.
King's Palace
King's palace is 85km form Kigali in Nyanza district, in 1899 under the reign of King Yuhi v Musinga it became the royal capital of Rwanda. the museum is very popular to an extent that it attracted the filming of the Hollywood blockbuster" the last king of Scotland" in 2006, and was also visited by the American president Bill Clinton, Nicolas Sarkozy of France and prince Charles of the United Kingdom, in 1994 the museum faced destruction and was closed because of the genocide and later re opened the following day. On reaching Rwanda you should visit the m museum to learn more about its history and also mazing architecture and spectacular views of Kigali the capital. Book with us and let us to the tiresome work of finding where you will host the nights on your visit and also plan your Itinerary. A visit to the museum can be add to your Itinerary of Rwanda Gorilla trekking in Volcanoes National Park, chimpanzee trekking in Nyungwe Forest National Park and Wildlife viewing in Akagere National Park and many other according to your location, if its your first time visit to Rwanda don't miss out a visit at any of the museums and learn more about Rwanda and its people's history.
Museum
of Environment
Environment museum is one of its kind on the continent, it situated near lake kivu, the museum looks at renewable and nonrenewable resources of energy, it has a traditional herbal medicine garden on its top floor. The purpose of this museum is purely to help people understand and protect the environment and ensure durable development. It was designed as an educational center for both locals and visitors to learn how to co-exist and use natural resources in a sustainable way, the museum has future plans of partnering with traditional medicine experts to help them identify and conserve the plants in its gardens. You should pay a visit at the museum to view and learn more about the herbal medicine and how it is used.
Kandt House Museum
Kandt House Museum is also known as the Nature History Museum located in Nyarugenge district in Kigali city. The place is a former residence of the first German colonial scientist and imperialist to settle in Rwanda Richard Kandt and also derives its name from there. The reason why his home was turned into museum of Natural History was to remember him and his great work and to symbolize the evolution of the interdependence between the ground, animals, plants and man on each other. He also made Kigali the capital of Rwanda under the names of Nyarugenge but later turned into Kigali after mount Kigali because the previous name was difficult to the white colonialists. The museum shows the experience of the Rwanda nationals during the colonial time, it covers Rwanda's history before, during and after the colonial time. Just like other museums the Kandt House museum is under the Rwanda Cultural Heritage Academy. The place is a must visit on stepping in Rwanda because it is also the only building that has remained among those that existed in 1908.there is also reptile like Nile crocodiles, black mamba, python, cobra and so many others.