Serengeti National Park
Serengeti national park is the most popular national park in Tanzania and a UNESCO world heritage site located in northwestern Tanzania bordering the Kenyan border to the north, Serengeti park is continuous with Masai Mara and is name after the Masai word Siringet meaning the Endless plain. Serengeti national park is one the greatest destination in the world for wildlife viewing and famous for experiencing the great wildebeest migration which involves the migration of millions of wildebeests, gazelles, and zebras from and to Masai Mara national park.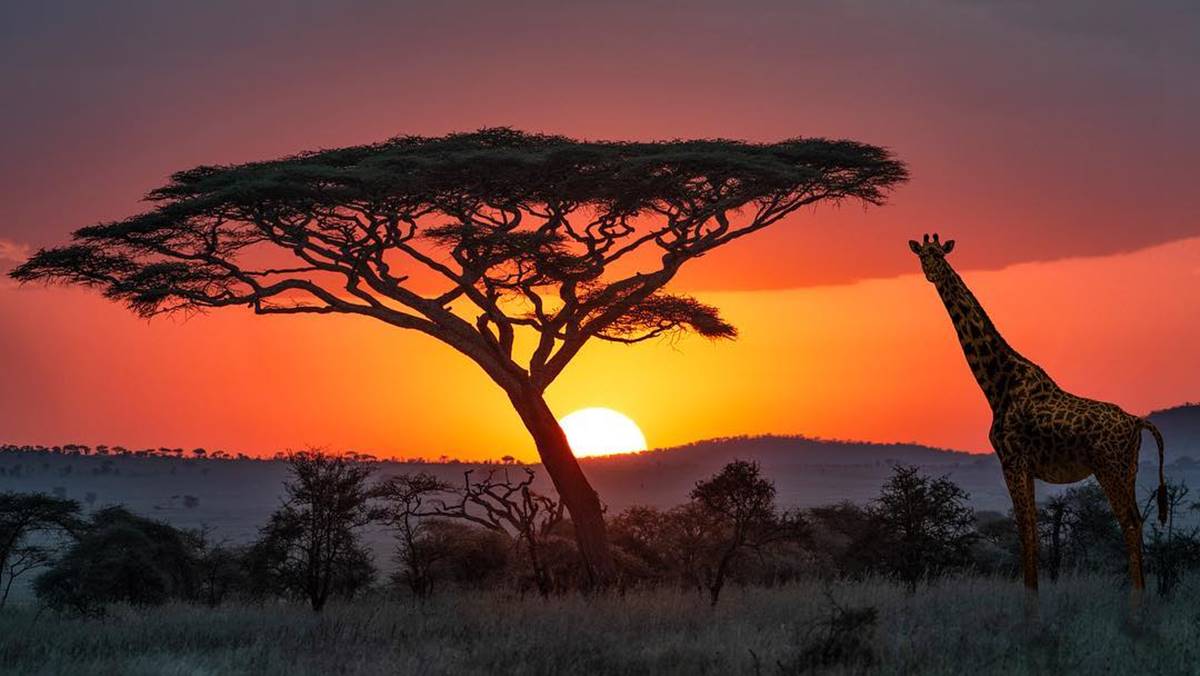 Serengeti national park stretches over an area of 14,763 square kilometers protecting a huge population of wildlife and birdlife, wild animals at Serengeti park consists of lions, elephants, buffaloes, rhinos, leopards, elands, coke's hartebeests, giraffes, waterbucks, topis, impalas, warthogs, common eland, greater kudus, bushbucks and many more.
Birdlife in Serengeti park omprises over 500 bird species with resident and migratory bird species, these birds include Black-headed Gonolek, Fischer's lovebird, Green-backed Woodpecker, Grey-backed fiscal, Grey-breasted Spurfowl, Grey-crested helmet-shrike, Hildebrandt's starling, Red-capped robin-chat, Rufous-tailed Weaver, Rüppell's Vulture, Southern ground hornbill, Schawlow's turaco, Silverbird, Usambiro barbet, Verreaux's eagle, Yellow-throated sand grouse and many more. The park also comprises of retina hippo pool, Masai kopjes, Moru Kopjes, lower Grumenti woodlands, Lake Ndutu, Kusini plains, Gol Kopjes, Barfufu Gorge and Kopjes, Simba Kopjes, Makoma hill, Matiti plains, Olduvai Gorge, Seronera valley, Lamai Triangle, Mara River, upper Grumeti woodlands and Lobo valley.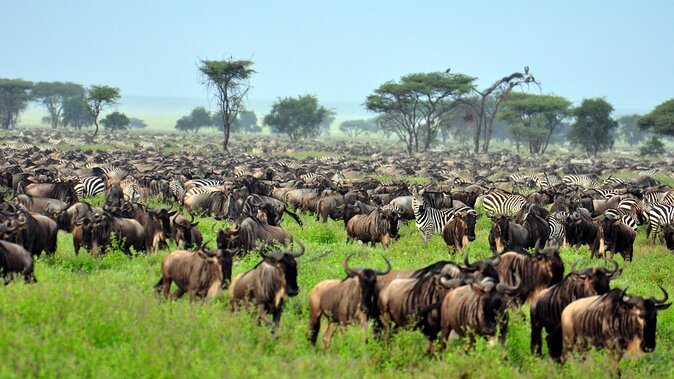 Safari activities to do in Serengeti national park include game drives, bird watching, balloon safaris, cultural tours, and walking safaris.