Mahale Mountains National Park
Mahale Mountains national park in Tanzania is one of the most scenic destinations located in western Tanzania and lies on the north shores of Lake Tanganyika.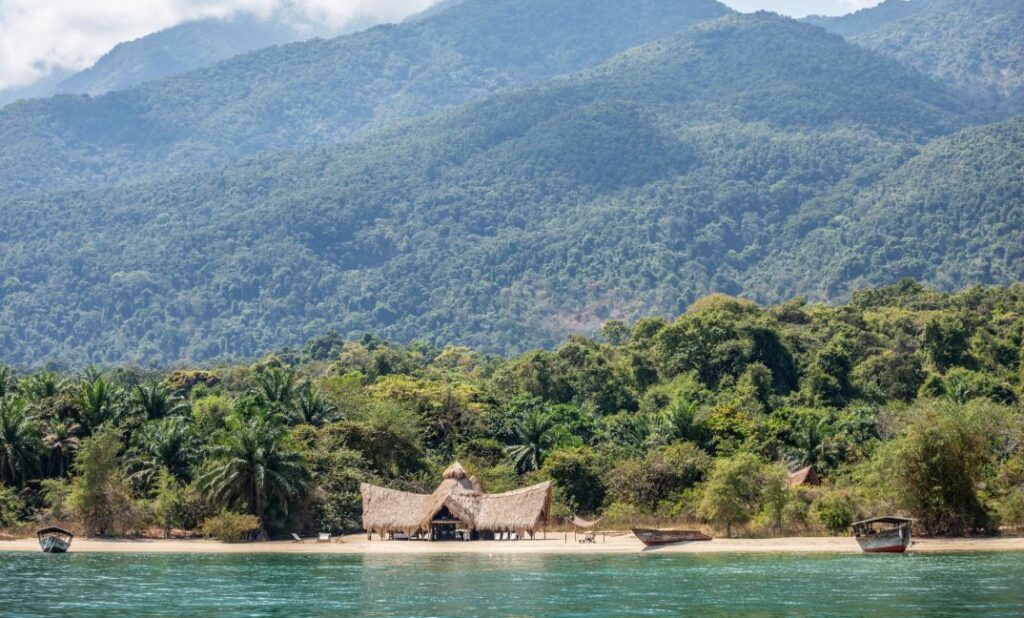 Mahale Mountains park is dominated by Mahale ranges stretching from Rift Valley Escarpment from the shores of Lake Tanganyika to Nkungwe peak of 2,462 meters above the sea level.
Mahale Mountains park is a famous habitat for chimpanzees with over 1,000 individuals, chimpanzees live in a group of 60 individuals with habituated groups such as Mimikere group.
Other wildlife species in Mahale Mountains  park include yellow baboons, red-tailed monkeys, vervet monkeys, red colobus, blue monkeys, blue monkeys, lesser and greater galagos, buffaloes, giraffes, bushbucks, waterbucks, elephants, lions, wild dogs, and many more.
Birdlife in Mahale Mountains national park is more than 350 bird species and they include hornbills, giant kingfishers, crested guinea fowl, African fish eagles, Ross's turaco, and many more.
Safari activities to do in Mahale Mountains  park include chimpanzee tracking, mountain biking, sport fishing, boating safari, birding, snorkeling, Kayaking, and cultural tours.