Tarangire National Park Tanzania
The Tarangire national park is an incredible national park located in northern Tanzania in the Manyara Region lying at a distance of 118 kilometers from Arusha the capital of the Manyara region and 70 kilometers south of Lake Manyara park. Tarangire game reserve park is situated in the northern safari circuit of Tanzania in close proximity to Serengeti national park and Ngorongoro crater, this park gets its name from the Tarangire River which flows through the park.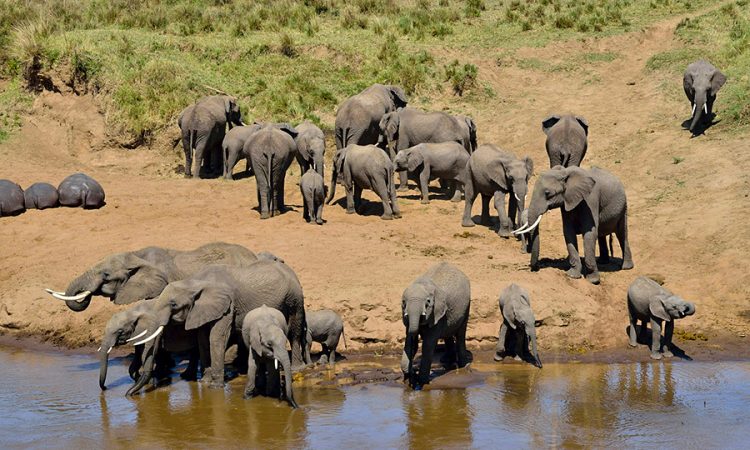 The Tarangire  park covers an area of 2,850 square kilometers protecting a variety of ecosystems consisting of Flora, Fauna, and other tourist attractions.
Among the flora species hosted in Tarangire national park, there are the beautiful Baobab trees locally known as Mbuyu in Swahili, these trees grow to an average height of 30 meters and have 11 meters diameter thick, sturdy trunk and stunted root-like branches.
Fauna species in Tarangire  park include wildlife and bird species, in the park, there are 58 large mammal species with 700 resident lion individuals and during the dry season over 3,000 elephant species move to the plains of the park to drink water.
Animals in the Tarangire reseve park include elephants, lions, wildebeests, gazelles, hartebeests, elands, antelopes, impalas, dik-dik, giraffes, waterbucks, banded mongoose, olive baboons, honey badgers, greater kudu, African wild dogs, and many more.
Tarangire game reserve park hosts over 550 bird species including Kori bustard, stocking-thighed ostrich, Kori bustard, hoopes, hornbills, crested francolin, stripped swallows, starlings, Hammerkops, bee-eaters, cordon bleus, owl's plovers, and many more.
Tarangire park offers a couple of Tanzania safari activities such as game drives (day and night game drives), birding safaris, nature walking safaris, and cultural tours.