Amboseli National Park
Amboseli national park is a very popular safari destination in Kenya known as the land of the giants, Amboseli national park is located in Kajiado couth in the south of Kenya along the border of Kenya and Tanzania.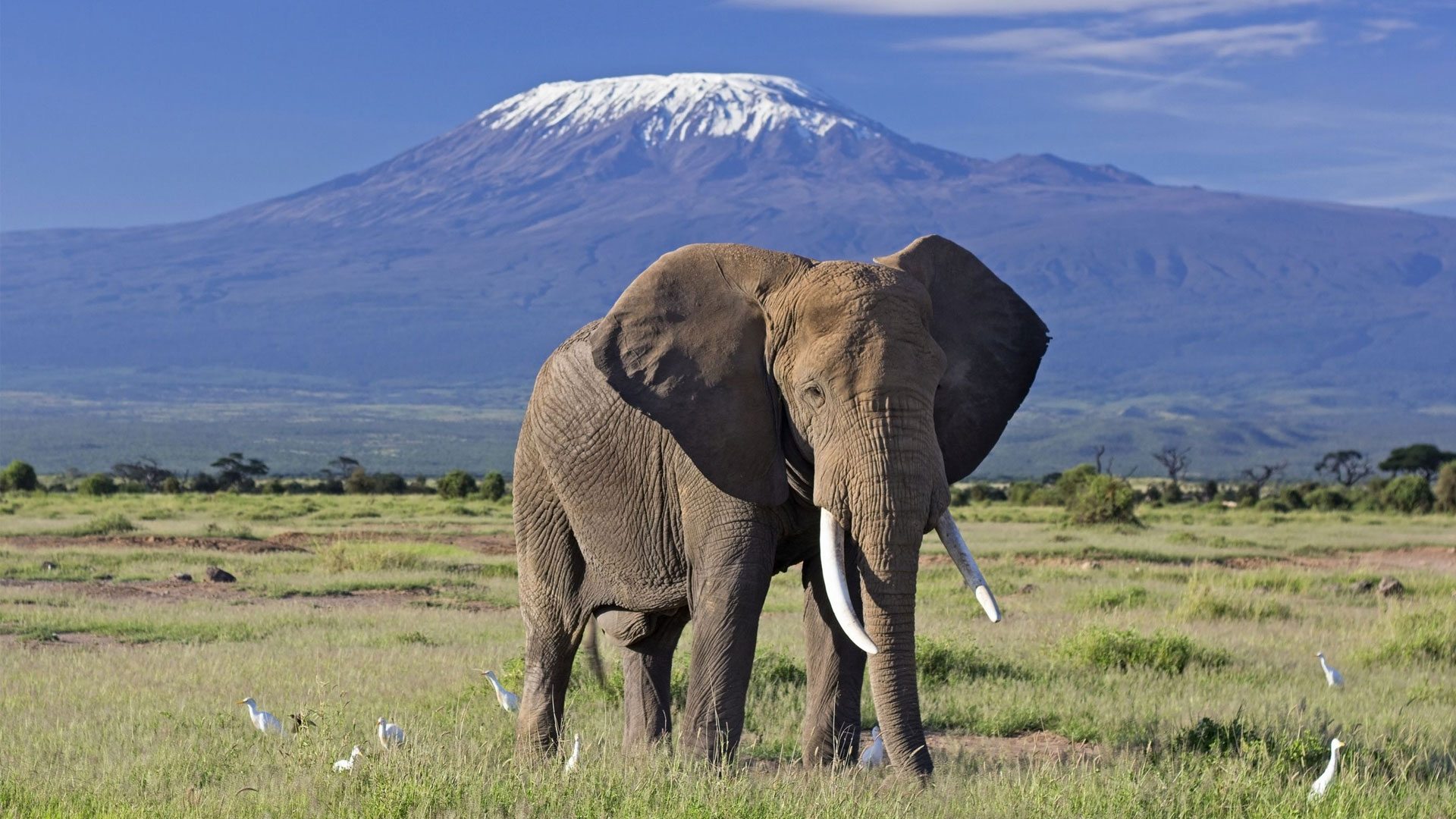 Amboseli national park is famously known for its stunning backdrop created by mountain Kilimanjaro the tallest free-standing mountain on the African continent with a snow-capped summit.
The park is also known for hosting large herds of elephants with impressive tusks. the weather at part is 27 degrees which both hot and dry this fevers the lives the most popular giant elephant at park and many more wildlife animals and the birds
 The national park covers an area of 392 square kilometers with its landscape inhabited by acacia woods, open grasslands, marshland, scrub steppe, and swamps which inhabit a variety of animals and birds.
Animals found in Amboseli park include wildebeests, grants and Thomson gazelles, burchell's Masai giraffe, impalas, leopards, wild dogs, mongoose, Dix-dix, Hyrax, lesser kudu and many more. Birds present in the park are over 420 species and they include African Swamphen, Common redshank, Dickinson's kestrel, Eurasian thick-knee, Greater flamingo, Hartlaub's bustard, and lesser flamingo, Long-toed Lapwing, Pangani longclaw, Rufous chatterer, Rufous-bellied heron, Spike-heeled lark, Steel-blue whydah, Taveta golden weaver, Von der Decken's hornbill, Yellow-necked Spurfowl and many more.
There are many amazing safari activities offered at the park,  that is why it is listed among the best must-visit sites for a safari in Kenya, these activities include game viewing, bird watching,Elephant research camp, guided walking safaris, photography, and scenic viewing safari and many more .