Semuliki National Park Uganda
Semuliki national park is located in the remote part of Bundibugyo district in the western region of Uganda, this park is one of the newest national parks in Uganda covering an area of 220 square kilometers and dominated by extensive savannah grasslands, hot springs, Semuliki River, lowland tropical rainforests and Semuliki River.
Semuliki national park fort portal protects over 53 mammal species and over 441 bird species, animals in Semuliki national park include grey-cheeked mangabey, de Brazza's, Dent's Mona monkeys, Black and white Colobus monkeys, Red-tailed monkeys, Central African red colobus, Olive baboons, waterbucks, buffaloes, warthogs, the rare bush babies, Uganda Kobs, leopards, pygmy hippos and many more.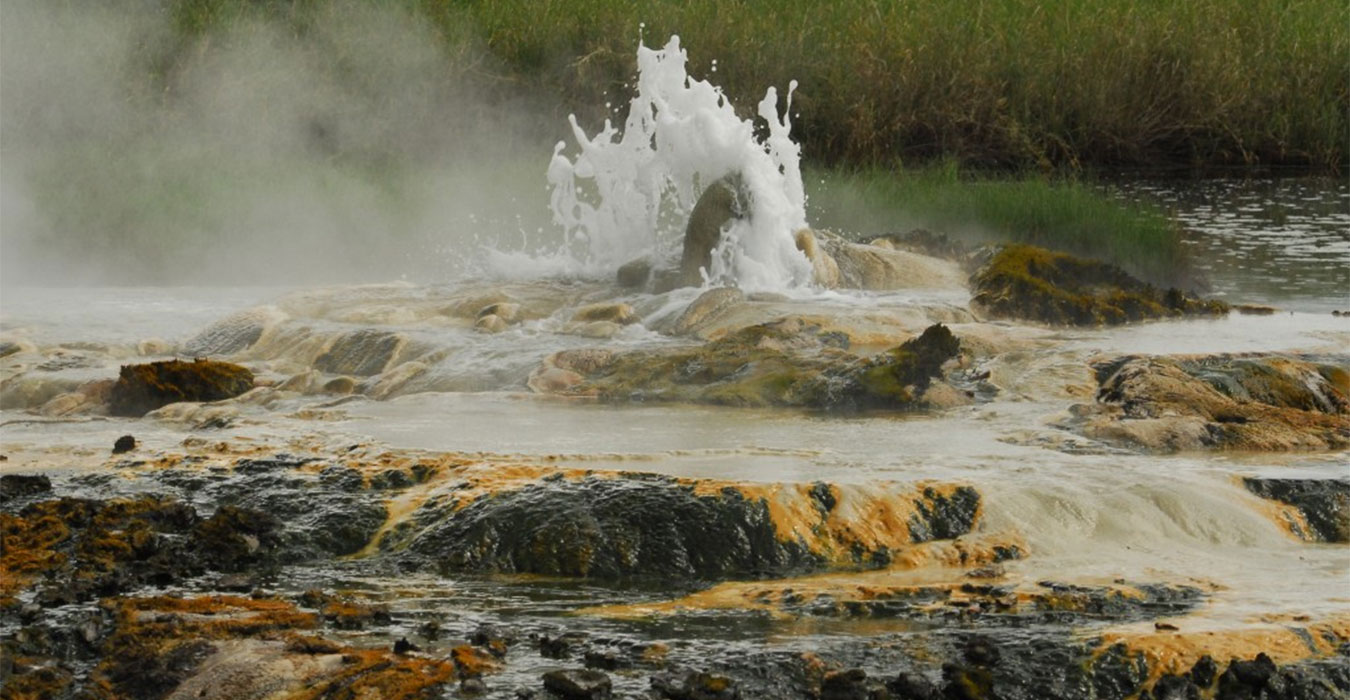 Birds in Semuliki national park include elusive shoebill stork and Swamp Palm Bulbul found mainly around Lake Albert. Others include Lemon-bellied Crombec, Black Dwarf Hornbill, African Piculet, Chestnut-breasted Negrofinch, Red-billed Dwarf hornbills, Blue-billed Malimbe, Maxwell's Black Weaver, White-crested Hornbill, Yellow-throated Nicator, White-throated Blue Swallow, Red-rumped Tinkerbird, Yellow-throated Cuckoo, Red-bellied Malimbe, Nkulengu Rail, White-crested Hornbill, Black-casqued Wattled Hornbill, Piping Hornbill, Leaf-love, Crested Malimbe, the Ross' Turaco and Orange-cheeked Waxbill and many more
Safari activities to do in Semuliki national park include game drives, birding, chimpanzee tracking, nature walks, hiking, visiting Sempaya hot springs, and cultural encounters.