3 Days Akagera wildlife Safari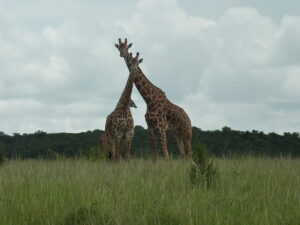 The 3 days Akagera wildlife safari is a Rwandan tour package for wildlife; this package offers a visit to the Akagera National Park while experiencing the Akagera National Park safari. animals in Akagera national park and attraction the nature of wildlife, bird life and the park's savanna. The Akagera safari park is a home of various wildlife species, including a variety of animals in Akagera national park like giraffes, zebras, hippos,  lions, buffaloes among others. Other flora and fauna species that are so attractive while viewing the beautiful scenery in the Akagera national park video
On this 3 days Akagera wildlife safari, expect to engage yourself with the wildlife through game drives, nature walks, and also by taking photos with the animals, among others.
The 3 days Akagera wildlife safari will start and end in Kigali comprising of 3 days and 2 nights in Akagera National Park.
Highlights of this package
Day 1: Depart for Akagera national park from Kigali
Day 2: Game drive full day
Day 3: return to Kigali from the park
Detailed itinerary of the safari
Day One: Depart for Akagera National Park from Kigali
On the first day of  the, The 3 days Akagera wildlife safari, this  package starts from the Kigali international airport you will be picked up by our drivers, you taken for lunch and a short city tour where you will be delighted to visit the Kimironko market, Kigali genocide memorial center and among others in the city. After the city trip then will embark on a drive to Akagera National Park. On arrival at the park, you will check into the accommodation facility, either a lodge where you will have your dinner and a sleepover .
Accommodation services
Budgeted – Akagera game lodge
Mid-range – Ruzizi tented camp
Luxury – Magashi camp
Day Two: Game drive full day
On the second day of the package at Akagera national park wildlife safari we expect to have a game drive. After an early morning breakfast the park guides and the drivers will pick you up from your lodges and then we embark on our game drive. Here you will spend the whole day in the park viewing different wildlife of fauna and flora species. The park is the home of a variety of animals and birds
species well being the only Savannah park in Rwanda, as you're enjoying your game drive in a 4×4 WD while seeing animals like zebras, lions, rhinos, giraffes, topis, elephants, impalas among others as well sporting different bird species like the African wattled plover, giant kingfisher, grey crowned crane, Gonolek, Senegal lapwing among others. At lunch I will drive back to the lodge to have meals and soft drinks with some refreshments and then go back for the evening drive, will return again to the lodge for dinner and rest for a night 0n your second day of The 3 days Akagera wildlife safari
Day Three: Returning to Kigali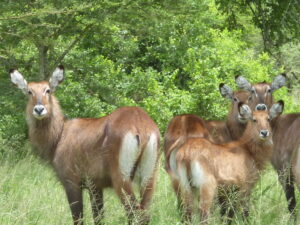 On the last day of our package of Akagera wildlife safari after the early morning breakfast our drivers will help you organize and park up from the lodge, then we will checkout from the lodge and then embark on our journey to Kigali city. Upon arrival in the city you will be taken for lunch and then dropped off at the hotel or the airport.  this marks the end of your 3 Days Akagera wildlife Safari.
Inclusions
Transport on the ground
Bottled water
Full board accommodation
Guides/drivers
Exclusions
Personal expenses
Tips
 Extra accommodation services before and after the trip