Lake Nakuru National Park
Lake Nakuru national park is a bird watcher's paradise in Kenya and a must-go destination on a safari in Kenya, Lake Nakuru national park is located in the south of Nakuru County with Nakuru as the largest town.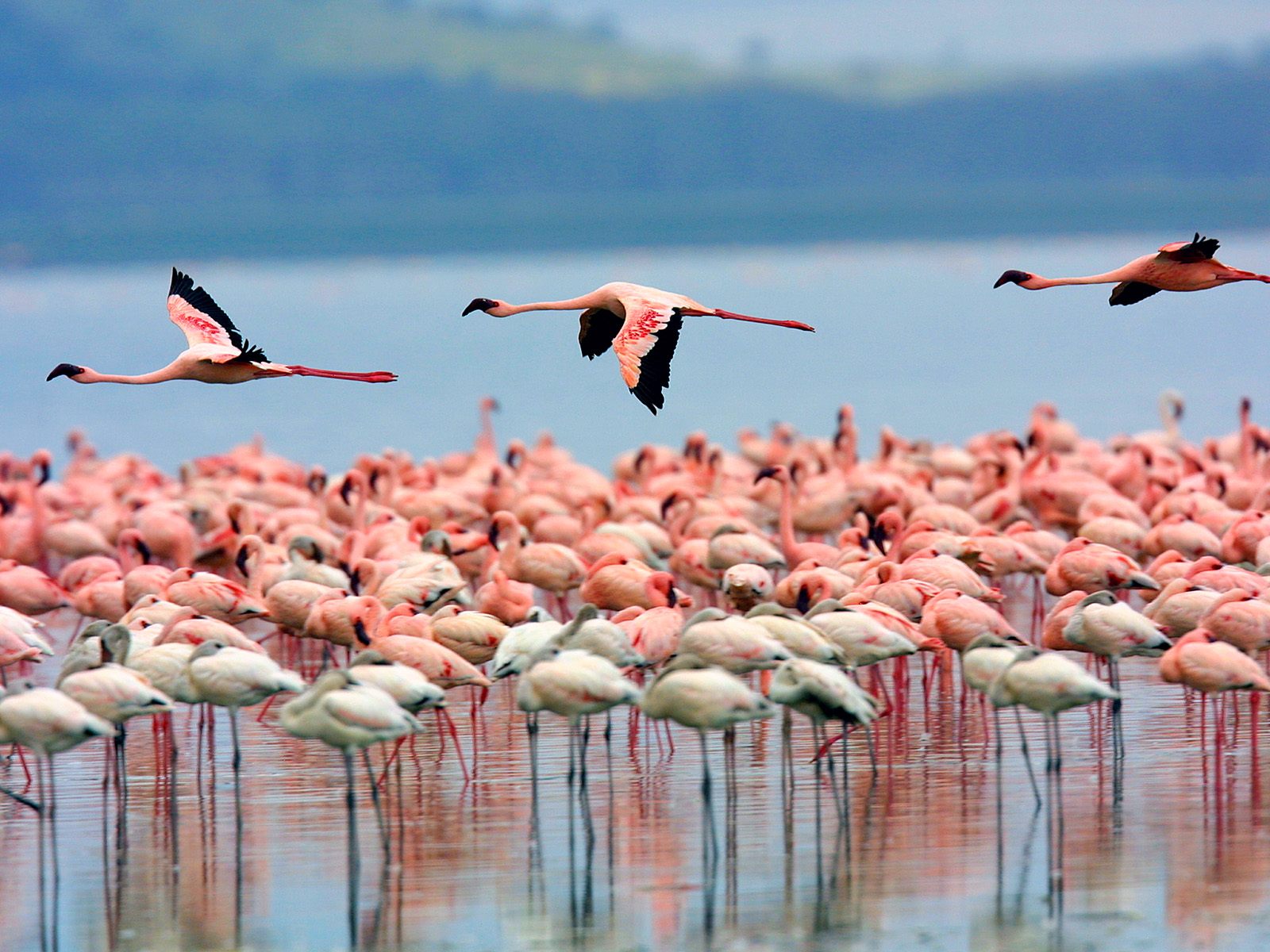 This park derives its name from Lake Nakuru which is also the major tourist attraction in the park, Lake Nakuru is a rift valley soda lake with a surface area of about 45 square kilometers and a maximum depth of 6 feet.
The size of  Lake Nakuru park   covers an area of 188 square kilometers, the park is famously known for being an excellent destination for bird viewing most especially the fuchsia pink flamingoes which are over 2 million.
These flamingoes are found on the shores of Lake Nakuru and they are attracted to the area because of the algae, apart from flamingoes there are over 400 other bird species found in lake Nkuru, these birds include Madagascar Pond-Heron, Lesser Flamingo, Pallid Harrier, Greater Spotted Eagle, Grey-crested Helmet-shrike along with large congregations of Greater Flamingo, Black-necked Grebe, Little Grebe, Great White Pelican, Yellow-billed Stork, African Spoonbill, Black-winged Stilt, Grey-headed Gull, Gull-billed Tern and many more.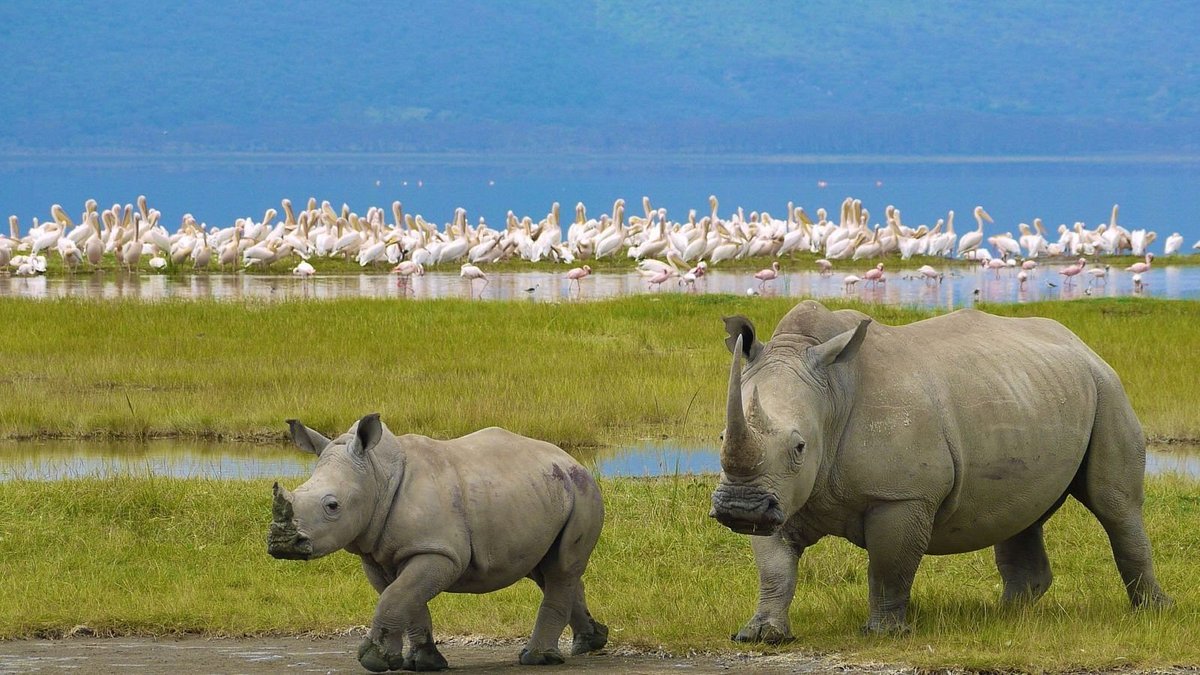 Lake Nakuru  park is also a rhino sanctuary hosting about 100 white rhinos and about 50 rare black rhinos, there are also other animals present in the park such as African wild dog, zebra, eland, buffaloes, lions, waterbucks, and many more.
In lake Nakuru game  park ,  there are many amazing safari activities are offered such as game viewing, boat safaris, bird watching, and guided nature walks.