Queen Elizabeth National Park Uganda
Queen Elizabeth national park is one of the most famous safari destinations in Uganda named after the ruling Queen of England (Britain), the park  is located in western Uganda stretching through Kasese, Bushenyi, and Bundibugyo districts and about 389 kilometers from Kampala the capital city of Uganda.
he park  covers an area of  over 1,978 square kilometers is always described as a true medley of wonders, the park is famous for tree-climbing lions found in the park's Ishasha sector and 4 of the big five, the national park lodge within and outside the national park.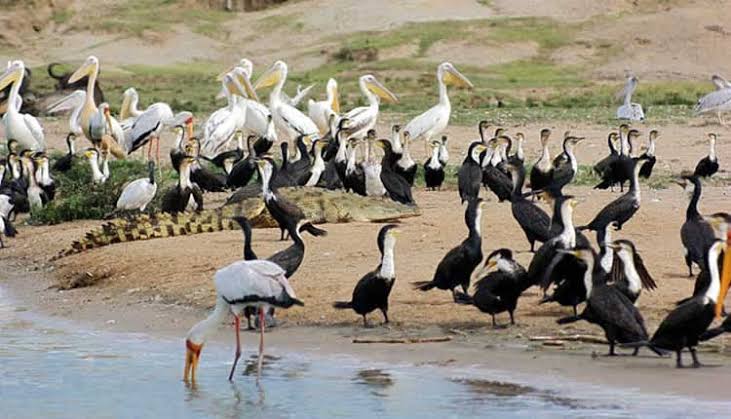 The features at Queen Elizabeth national comprises volcanic cones, deep craters, Kazinga channel, Kyambura gorge, lakes such as Lake Edward and Lake George, and also boasts a vari ety of wildlife species including animals and birds.
Animals in  the national park include leopards, elephants, lions, Uganda Safari Kobs, big herds of buffaloes, chimpanzees, black and white monkeys, waterbucks, giant forest hog, topi, hyenas, crocodiles, warthogs, topis, and many more. Birds habiting in  At Queen Elizabeth park include the black bee-eaters, martial eagle, African skimmer, white-winged warbler, papyrus Gonolek, and papyrus canary, and corncrake, flocks of flamingos, pink backed pelicans, African broadbill, shoebill storks, and many more.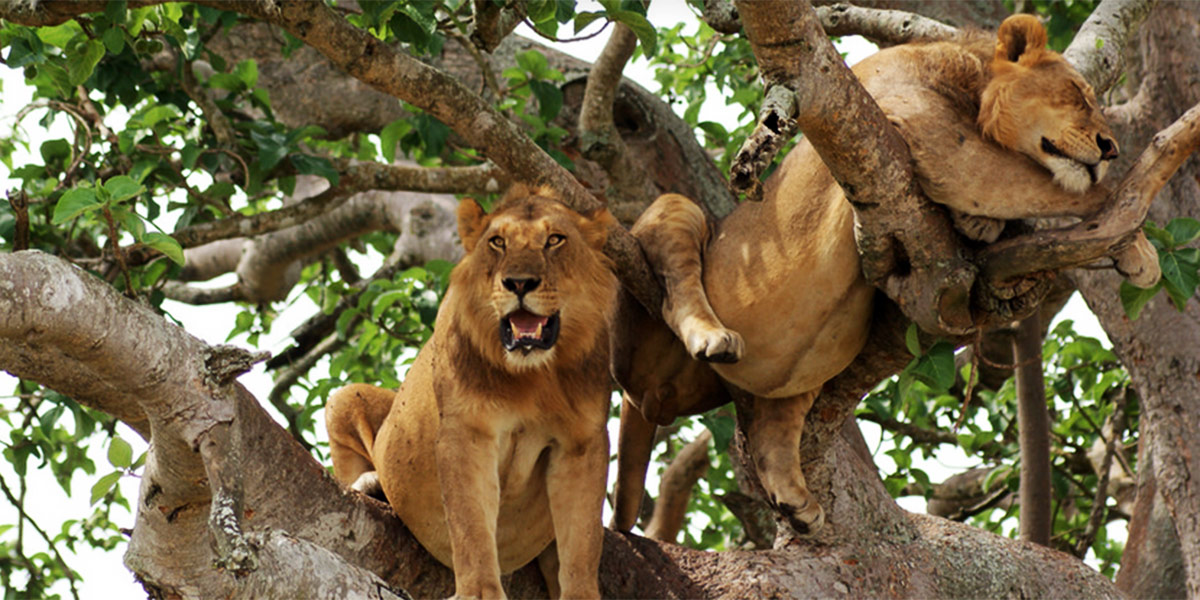 Activities to do in park include game viewing, boat cruise, birding, nature walks, and hikes, and chimpanzee tracking. and many more.