Kilimanjaro National Park
Kilimanjaro national park is a UNESCO World Heritage site and a scenic destination located in the Kilimanjaro region near Moshi city in the Northern region of Tanzania, the park lies is a distance of 300 kilometers south of the equator and lies in the northern safari circuit of Tanzania.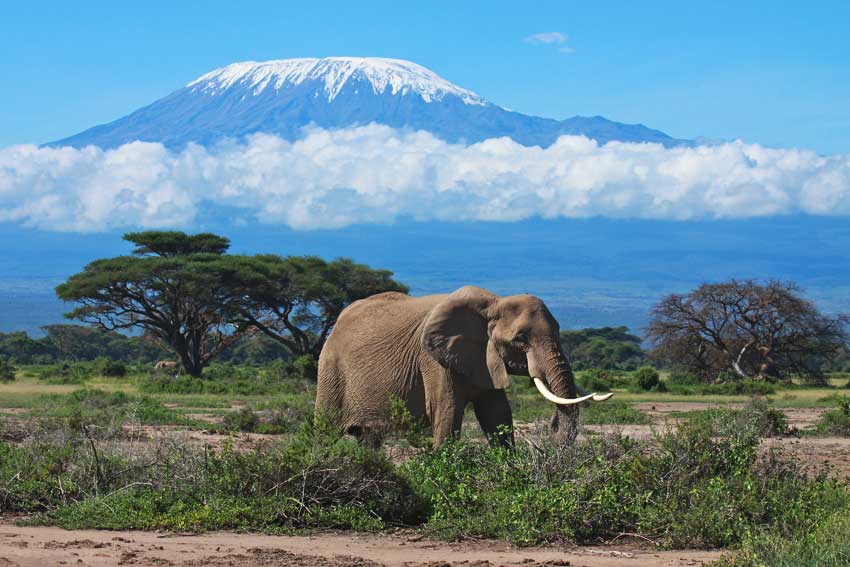 Kilimanjaro national park stretches around Mountain Kilimanjaro the tallest free-standing mountain on the continent of Africa, this mountain is also the 4th most topographically prominent peak on earth.
Mountain Kilimanjaro consists of a snow-capped summit that is the top tourist attraction in the park creating a scenic view, the mountain is composed of 3 distinct cones that are Kibo at 5,895, Mawenzei at 5,149, and Shira at 4,005 meters.
Mount Kilimanjaro park covers an area of 1,688 square kilometers protecting various species of wildlife, birdlife, and other physical features.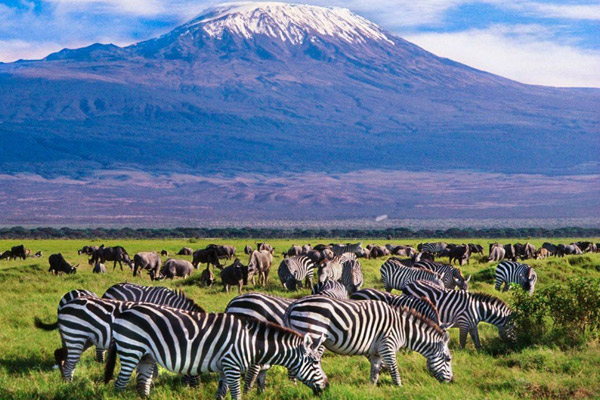 Attractions found in Mount Kilimanjaro park are animals  that include black and white colobus monkeys, blue monkey, forest duikers, grey duikers, cape buffaloes, hyrax, myosorex zinki, elands, elephants, bush babies, leopards, zebras, hyenas, and many more.
Birdlife in Kilimanjaro national park consists of over 179 bird species including silvery cheeked hornbill, violet crested turaco, and rose turaco, natrina trogon, trumpeter hornbill, white brown Coucal, African pygmy kingfisher, malachite kingfisher, African pitta, and many more.
Safari activities to do in include mountain trekking, mountain cycling, bird watching, wildlife viewing, picnic safaris, guided nature walks, and cultural safaris.