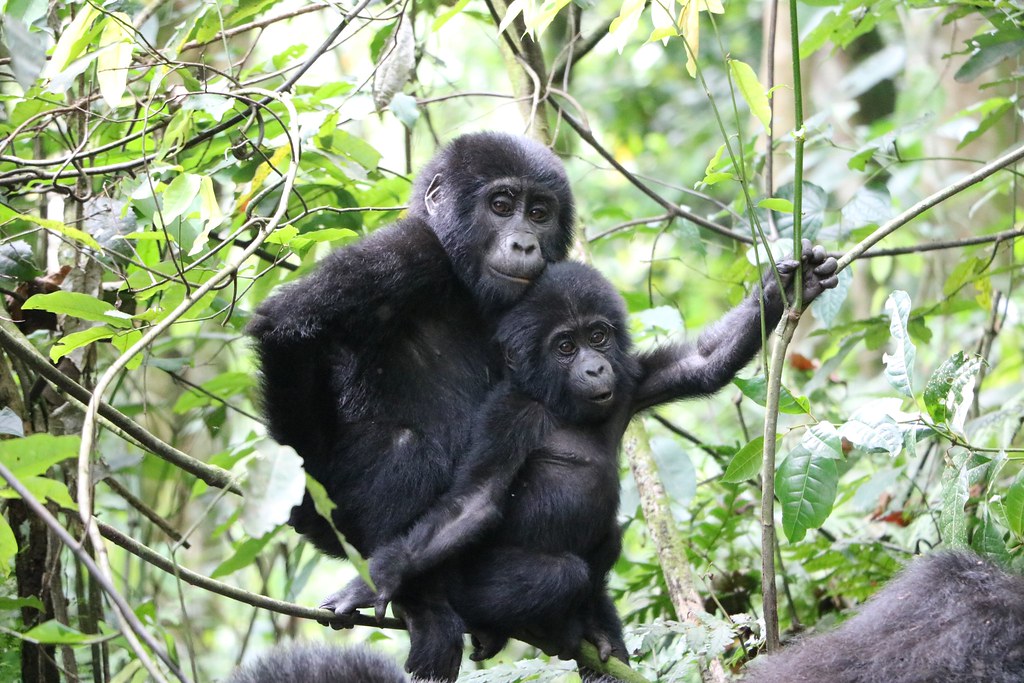 Gorilla tours, gorilla trekking, Affordable  gorilla safaris  in Uganda  Rwanda and  Congo
On reading through our guide article, you get a vor-froy-day desire for gorilla tours, Hike through the tropical forests of Africa in search for the endangered mountain gorillas in their nature habitat and once they are found you will be given a full hour with them in their nature habitat. Certainly, mountain gorillas are extraordinary and the major reason as to why many wanderers visit Uganda, Gorillas are Man's closest cousins because they carry 95% of human DNA making gorillas trekking a must do activity for all the people who believe in the scientific theory of evolution of Man. Travelers that have been on a Uganda Gorilla safari highly rate the activity as being an encounter in Africa compare to the outstanding experience of spending face-face time with Uganda's wild gorillas in a natural setting. These species are highly endangered hence classified under UNESCO World heritage species.
Where to find mountain gorillas  in Uganda / best  Destination to carry out  gorilla tours 
Mountain gorillas cannot survive outside their natural habitat not in any zoo. The government jealously protects the last remaining Apes like the castle of king Medieval in the flung African rain forest jungles of  Mgahinga national park and Bwindi impenetrable national park both located in south western part of Uganda, your chance of gazing on mountain gorillas is Uganda is only by visiting either of the two National parks. Mgahinga National park takes 13 sq mi chunk from the extensive Virunga habitat extending 168sq mi into Rwanda and DRC, Mgahinga is Uganda's second gorilla trekking destination after Bwindi impenetrable National Park, it has three of the eight major Virunga peaks that's to say Mount Gahinga, Mount Muhabura and Mount Sabinyo. With only one habituation family. Bwindi Impenetrable forest is referred to as Africa's true jungle because of its dense vegetation cover with montane and lowland forest spanning 131 sq km (128 sq mi). The jungle is a UNESCO world Heritage site because of it amazing and incredible biodiversity and many endangered species that find sanctuary with in its protected boundaries. Bwindi Impenetrable National Park is home to half of the world's remaining mountain gorillas that are split into 37 social groups, 11 habituated Gorilla groups are visited day and 1 group is kept for habituation " Gorilla habituation is when a tourists accompanies researches to the nature habitant of gorillas to learn more about their behaviours and also to teach them to get used to human presence " in this process a tourist will have longer hours with gorillas compared to gorilla trekking which gives only one hour. Bwindi has four gorilla trekking sectors namely Ruhijah, Buhoma, Nkuringo and Rushaga, Your trekking sector will depend on where the permits will be availed by the time of your booking, Trekking starts very early in the morning at the park headquarters, requires you to carry packed lunch, hiking shoes, a rain court because Bwindi is a rain forest hence chances are high of it pouring any time, Traveler will be divided in groups of 8 persons per gorilla family led by a guide, each gorilla family is headed by a watchful but benevolent silver back gorilla tours. You will be given a full hour to stay with the gorillas in their habitat to view how they play, young gorillas rough and tumble like wrestlers which is very amazing to witness with naked eyes, breast feed, mate, wake up among others, after trekking you will be awarded with a trekking certificate to justify your being part of this beautiful story and also get to spend a moment with the world's most revered primates in the most beautiful natural habitat. Bwindi out shines all the gorilla trekking destinations because of its many habituated gorilla families making it the best destination for gorilla trekking. The Parks offer other activities along side gorilla trekking like Birding, Nature walks, Cultural encounter, Hiking, Gorilla habituation.
"No one who looks into a gorilla's eye-intelligent, gentle, vulnerable-can remain unchanged, for the gap between ape and human vanishes; we know that the gorillas still live within us. Do gorillas also recognise this ancient connection? "George Schaller, mammologist, conservationist
What is gorilla trekking
Gorilla tours  is a wildlife sel-kooth adventure that involves hiking through the highlands of the jungles of Virunga-Bwindi rain forest in wonder for the endangered mountain gorillas in their natural home. Since mountain gorillas can't survive in captivity because of their eleuthero-ma-nia nature, tourists can only see gorillas by trekking into their nature habitat. Get ready to get dirty while hiking through rugged, steep terrain, thick jungles and tall tangled scrubs reaching up to 14763 feet (4500 m) elevations.
Daily gorilla treks begin at visitor centre locations at 8:00 am in the morning after an early breakfast, in a small controlled group of 8 persons with two-armed ranger guilds and a tracker the trekking will commence, Because of the thick vegetation of Bwindi a trekking guide will carry a fine-edged machete for clearing your path.
Your trekking guide will communicate with other guide who left at dawn for coordinates of where the gorillas hosted the previous night, your tracker will track the coordinates to make your trekking less challenging. On finally meeting the gorillas, you will be required to wear face masks and observe the gorillas at a safe distance for a full hour. Mountain gorillas have a very calm demeanour and graciously ignore tourists 'presence, this activity will be a aw-duh-see and unforgettable experience.
What are the chances of seeing gorillas in Uganda
The  trip to see gorilla in the  wild, Uganda wildlife rangers, researchers and guides monitor the gorilla families daily from dusk to dawn, guides are well certain of where each gorilla family is all the time, it's on infrequent occasions when guides report not getting the opportunity to see these wonderful primates. You probably, on your trip to see gorillas, you have 99% chance of encountering with Uganda's endangered mountain gorillas. Encounter with wild animals is not guaranteed even the predator, though meeting a predator can cause a troop to move unexpectedly in completely different direction in the night.
Safest  place  to see  gorillas
Gorilla trekking tours is a once in a life time experience to meet man's closest cousin the mountain gorillas of central Africa's rain forests is the safest place to see gorillas, countries to see gorillas (Uganda, Rwanda, and Democratic Republic of  Congo) Travelers that have ever been to the Uganda gorilla trekking tour rate it five stars because gorilla  trekking experience is  fills their wanderlust and an encounter with the gorillas is a rewarding experience that more than payoff all the hustle and money used in the safari. Uganda has a cheaper gorilla  tour permit compared to Rwanda gorilla trekking permits.
Note; A big portion of the fees collected from the gorilla permits is put back into conservation work and also supporting the locals.
How to go for gorilla  tours 
Most tourists who visit  Uganda  for Rwanda and  Uganda  gorilla tours enter Uganda through Entebbe international Airport, about 46 km/29 mi from Kampala city. According to your location a guide driver will pick you up and head to masaka- Mbarara highway a well tarmacked road which will take you 8-10 hours to reach the various gorilla trail heads in either Bwindi impenetrable national park  and Mgahinga national park including stop over for lunch, Equator and refreshment. The drive will be in a 4WD vehicle.
Air transport can also be used to access the parks through the Kampala (Kajjansi Airfield) to Kihihi Airstrip in the north of Bwindi or Kisoro Airport in the south of Bwindi near Mgahinga national park.
From the different airports its just a 2 hour drive to the different Parks.
The parks can also be accessed from Rwanda which is a 2-hour drive to Bwindi impenetrable national park and Mgahinga national park.
Is it safe to trek gorillas in
Uganda?
The idea of visiting Apes in their natural home sounds terrifying and unsafe, Contrary to common belief and rumours gorilla trekking is a safe activity. First you will be accompanied with armed rangers, Secondly Primatologists have habituated the gorillas available for tourism to human presence, provided the safety guide lines put in place are followed well because though they are habituated to human presence they are unpredictable and powerful. Thirdly you have to acknowledge that you're a visitor in their home and not stay long. Fourthly follow all the guide lines as they are provided to you by the guides. After following all the guidelines gorilla trekking will be a safe place, note that you aren't allowed to gain contact with them and also keep a distance of 10 m (32 feet) because they are very vulnerable to human diseases, if your ill with flue or any other disease you won't be allowed to trek. Follow everything your guide says during the whole expedition.
Accommodation
Accommodation is available in the parks ranging from luxury, mid-range and budgeted, the ball is in your hands according to your budget.
Best time to go for gorilla  tours
Although gorilla trekking is a year-round activity the rainy months of April and May are very challenging because roads are highly impassable, vegetation is very thick making the path in the forest impassable, and its 95% most likely to pour hence interfering with snapping and making the weather very cold and slippery path, Although prices are very low for almost everything to attract the few travelers that can bear the rains and come, this season in Uganda is referred to as a season of few travelers .The best time to visit the parks for trekking is during the dry season between the months of June-August and December to February. During the dry season, forest floor is drier and less slippery, a lesser chance of down pour during trekking and photography will be more rewarding.
Minimum age
allowed to trek gorillas 
Persons under the age of 15 years are not allowed to go for gorilla trek, there are a number of reasons as to why children are not allowed to trek main reason is because you can't predict their behaviors and they are likely not to follow rules and regulations, most of them have communicable disease that affect the gorillas. The Uganda Wildlife Authority has rights to permit any person or child to trek the Mountain Gorillas, if at all you have children and want them to trek communicate in time to book a permit for him/her, if at all they aren't allowed we will surely call you back for resolutions.
Note; that in case your child is allowed by the Uganda Wildlife Authority to trek anything that happens to him /her during trekking is on you.
How difficult is gorilla
trekking? 
Gorilla trekking requires one to be reasonably fit in order to engage in this activity because trekking can be challenging due to rough terrain, impenetrable misty jungle, and unpredictable weather. Inclusively trekking takes place at high altitudes of around 8500 ft. Trekking is only done on foot, there are no paths, no signs, no directions only guided by experienced guilds and trackers who seem to know the paths and clear them with machetes during trekking. Porters are available at the entrance of the park who will be uniformed man or women, we encourage you to use their services especially if you feel unprepared to trek with day packs, using them at a very low cost helps them support their family because most of them where former poachers or people who used to look at the protected forest for lively wood. However, the reward seems much better after all of the hard work and promotes an adventure of a life time
Gorilla trekking booking | book your gorilla tour trips
Our gorilla tour safari company experts will make bookings for your gorilla tour trips  easily, We will process gorilla trekking permits on your behalf and we can't fail to get one for you and your whole company on any reasonable date. Our safari trained experts will work hard in hand with you in order for you to acquire a satisfying adventure.
Last-minute gorilla permits
Are rarely available unless you contact a licenced tour operator, contact us to check whether the last-minute permits are available
Best gorilla tours packages in Africa
3 Days gorilla trekking in Bwindi forest is a short gorilla trekking safari will be done in Bwindi Impenetrable National Park which covers an area of approximately 321 sq km and is referred to as Africa's true jungle because of its thick vegetation cover, gorilla trekking Bwindi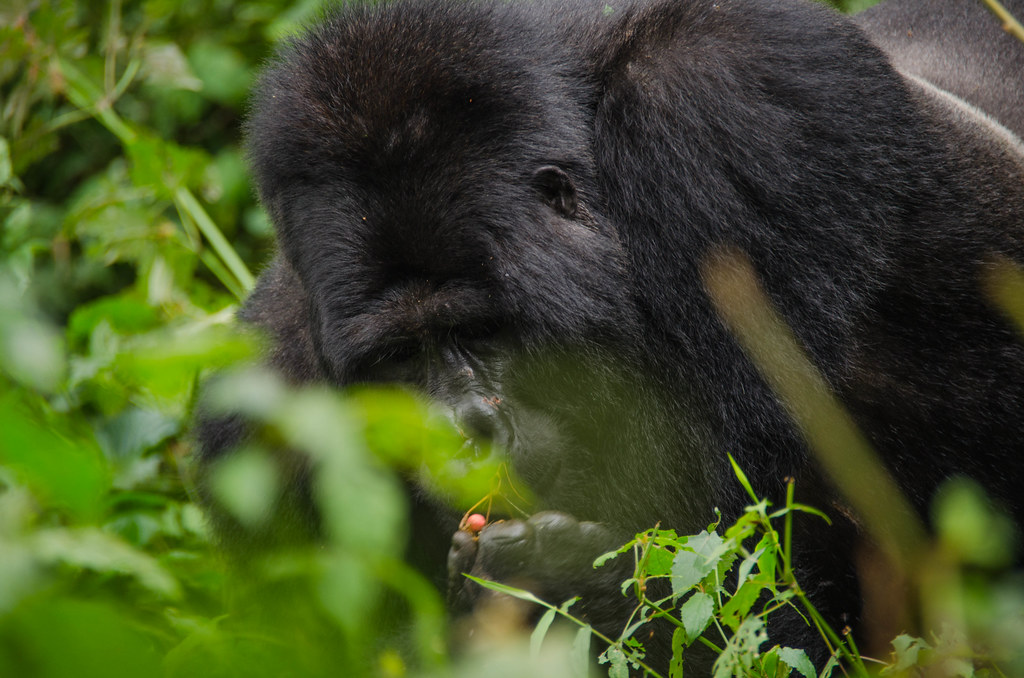 tourists are guaranteed more time with gorillas compared to gorilla trekking, with gorilla habituation experience visitor spend 4 hours with semi habituated gorilla family group.  In this activity you escort researchers while they train gorillas to get used to human presence,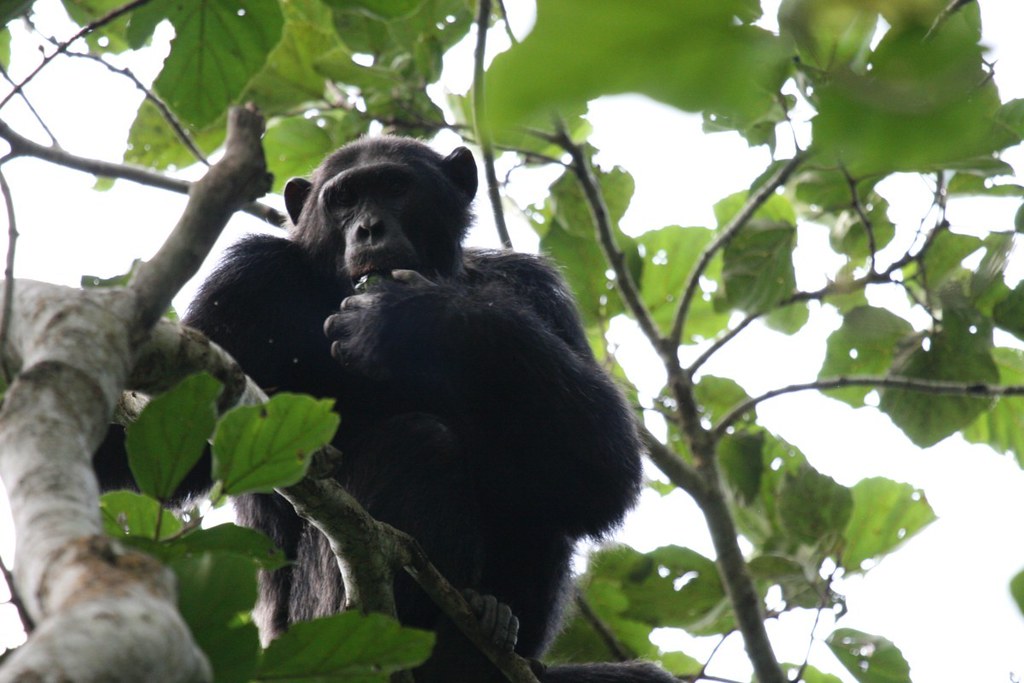 The 3 Days  Kibale Forest National Park Chimpanzee trekking, chimpanzee trekking Kibale Forest National Park is one of the best rainforests in Africa located in western Uganda approximately 795 km by road from Kampala the capital city of Uganda.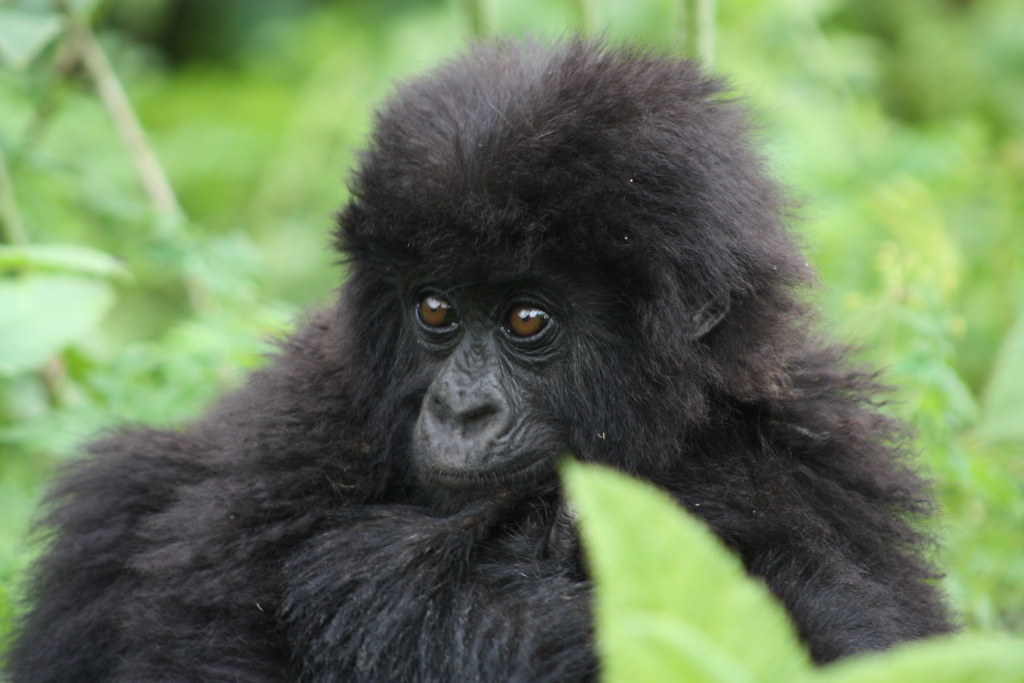 This 4 Days Gorilla safari Tours in Bwindi trip includes a double experience of tracking gorillas in Bwindi Impenetrable forest of Bwindi Impenetrable National Park which is home to half of the remaining mountain gorillas in the world located in Southwestern Uganda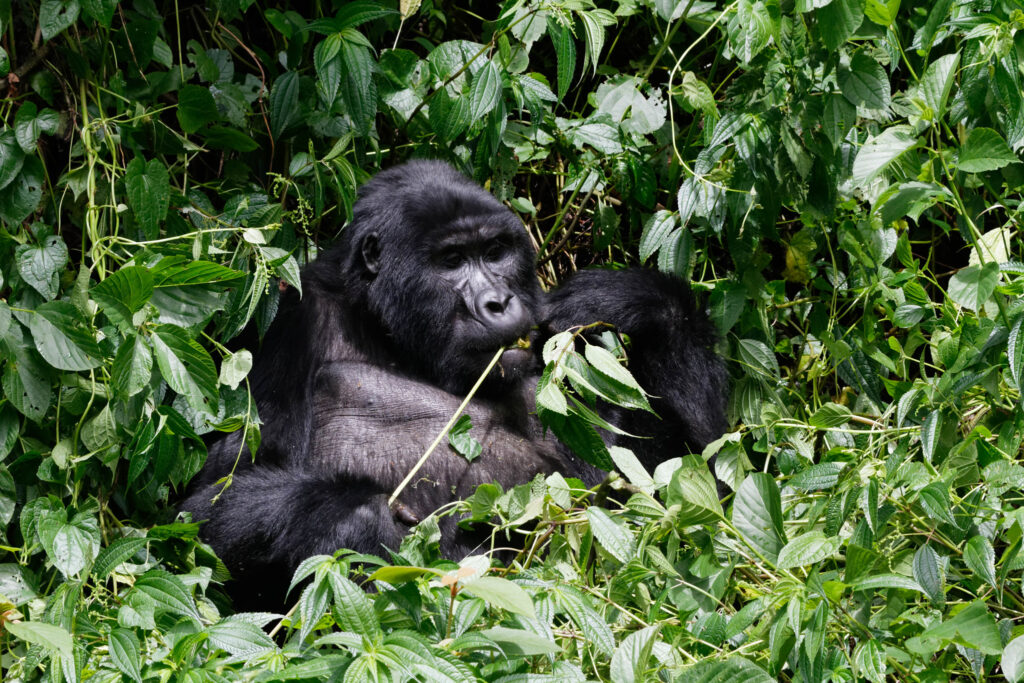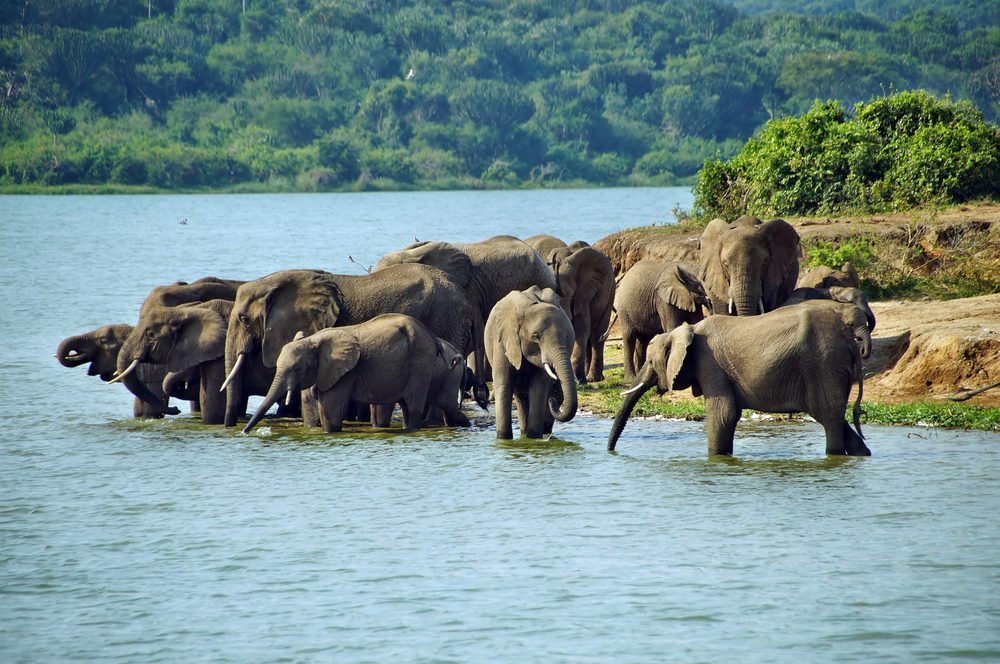 The 4 Days Uganda wildlife Safari and Chimpanzee tracking safari will take you up to Kibale National Park famous for gorilla trekking, birding, nature walk among others. The park is home to a number of primates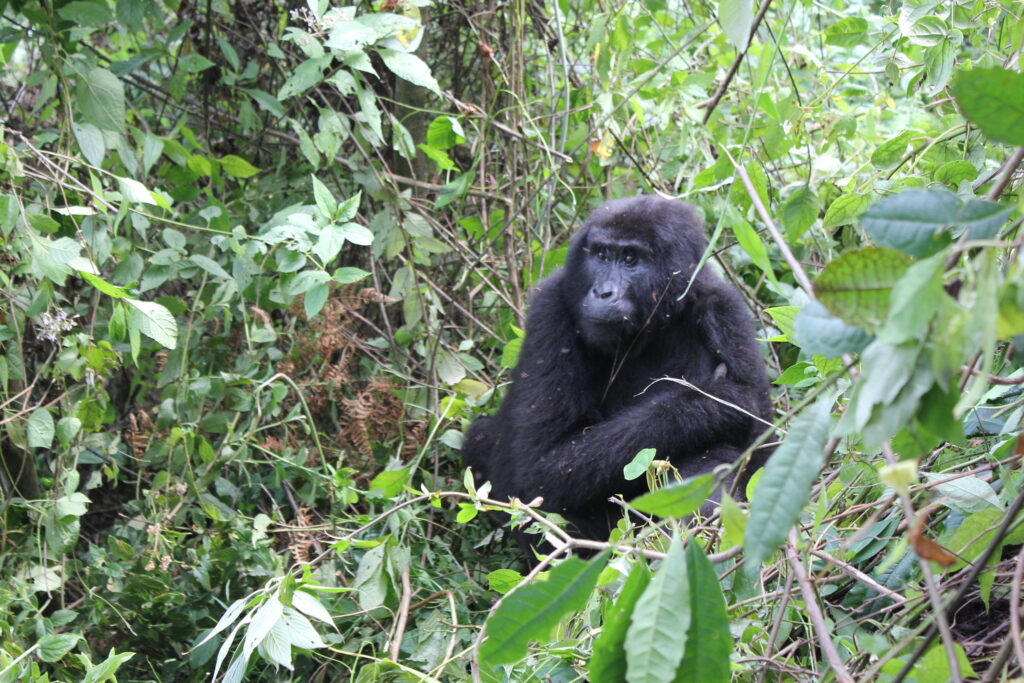 5 Days  safari in  Bwindi, Lake Bunyonyi and Lake Mburo, After an early heavy breakfast, the guild driver will pick you from your destination, brief you and depart from Kampala to Southwestern Uganda via the Masaka-Mbarara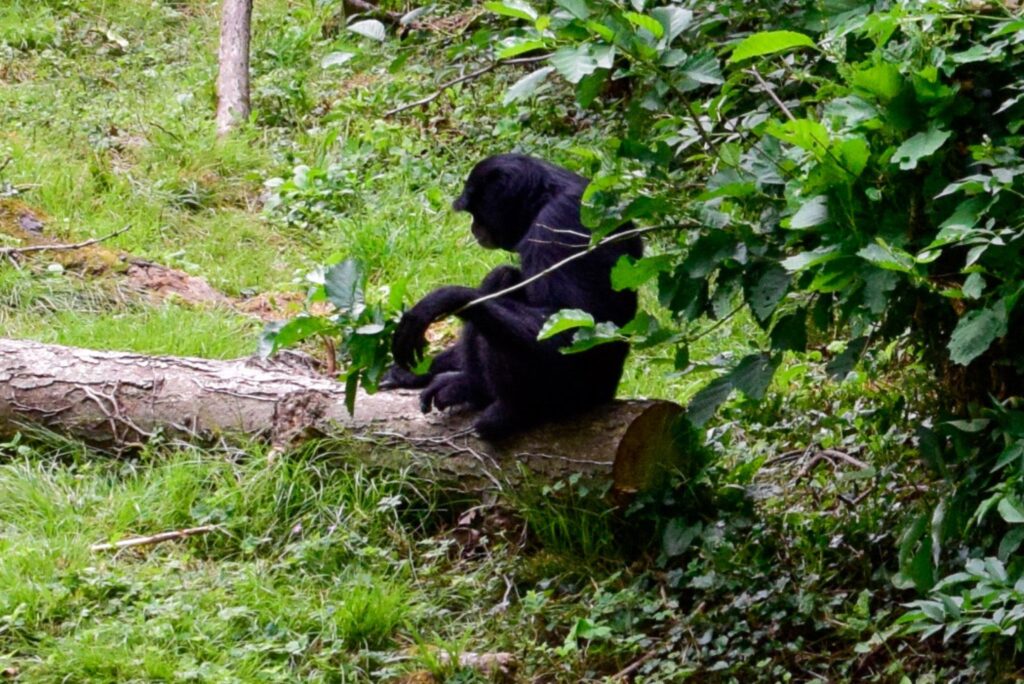 on the day 1 of 5 Days chimpanzee tracking and Wildlife safari in Uganda, Our company representative who will also be your guide drive will meet you at the airport, have breakfast and briefing, later embark on your approximately 4-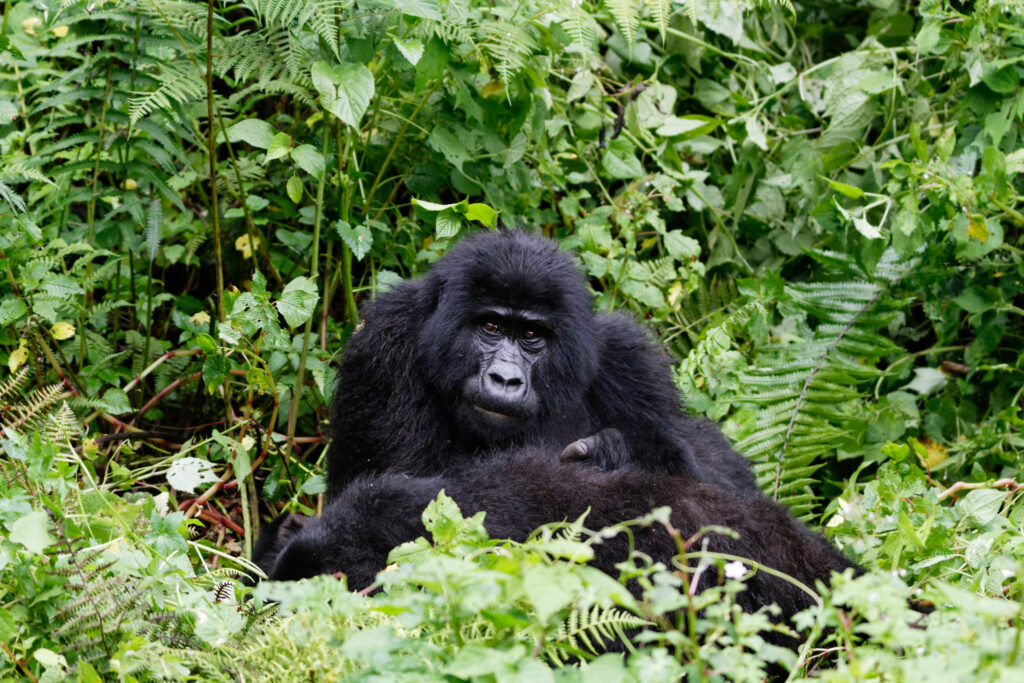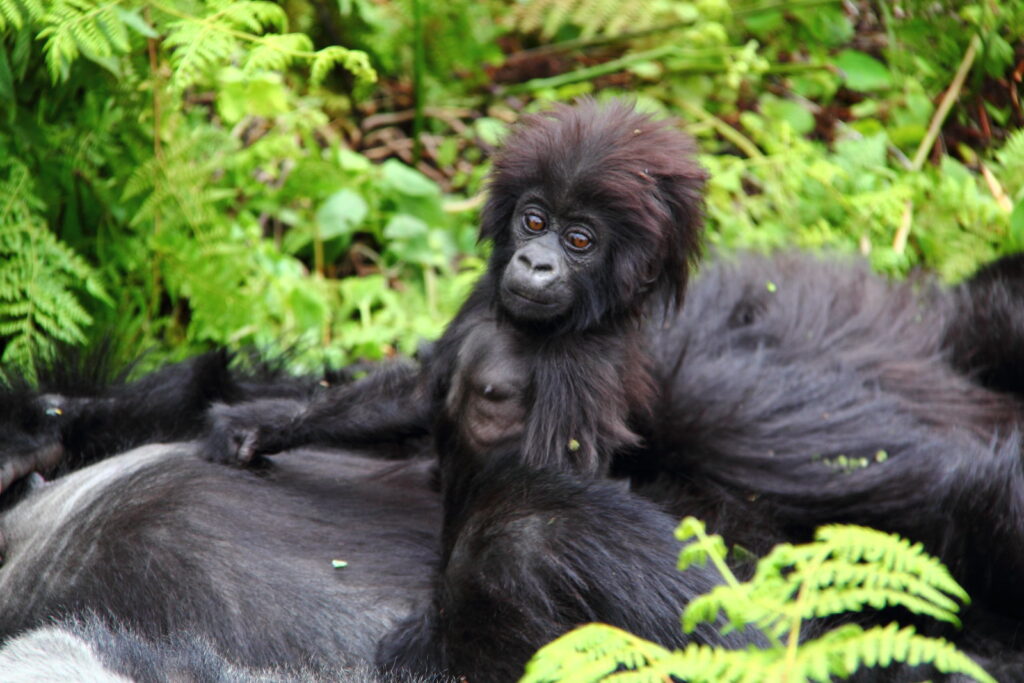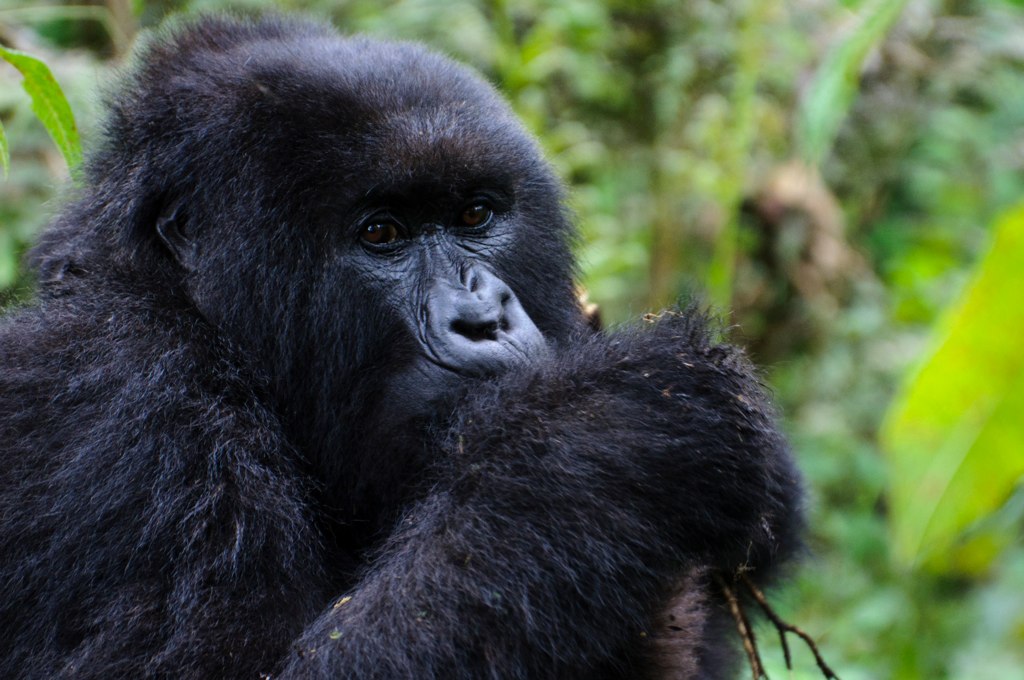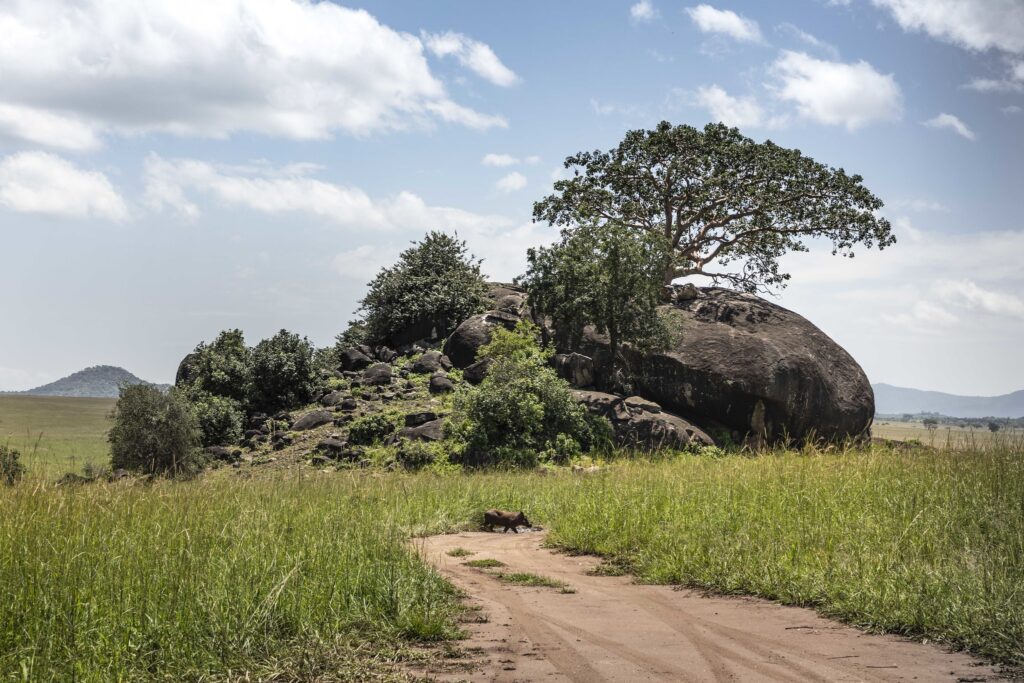 This 7 Days explore kidepo national park Uganda safari tours will take you up to Uganda's most virgin National Park, less explored in core of the most remote places in East Africa. This park is rated among the finest parks and true wilderness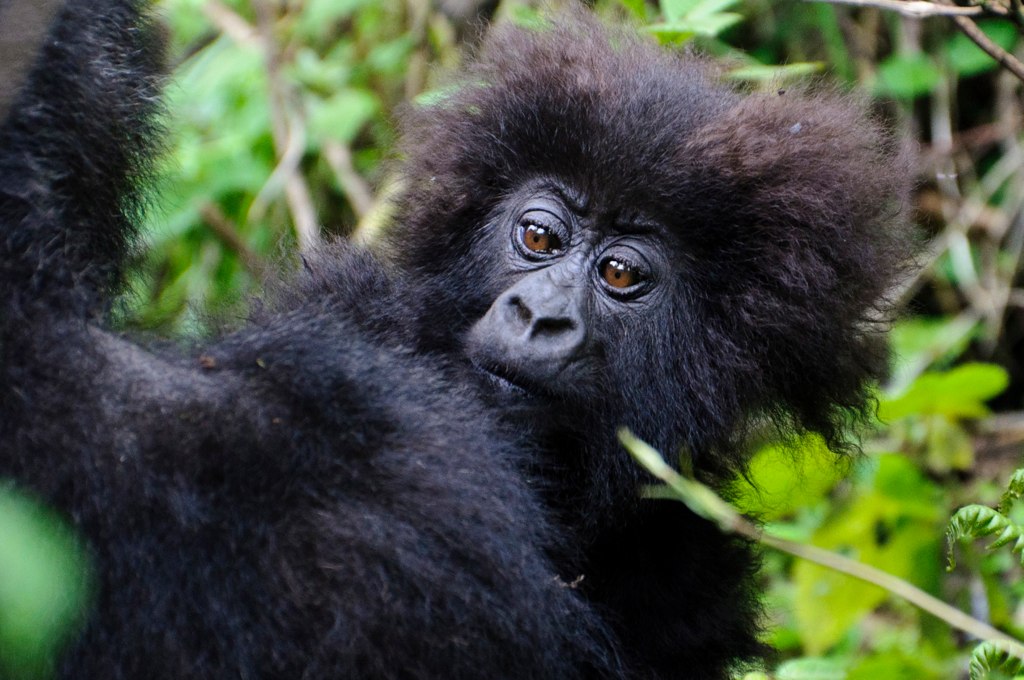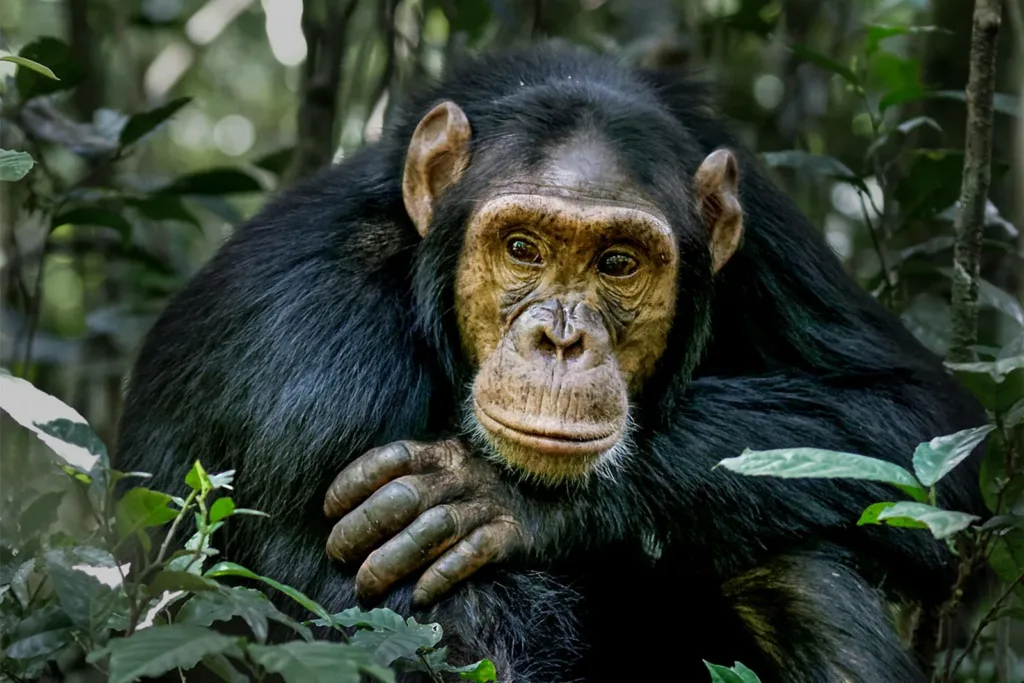 10 Days Uganda  gorilla tours and wildlife safaris takes you to different Uganda gorilla tours National Parks in the western part of the country where 85% of national parks of Uganda are located, you will experience the how forest and Savannah vary in different parks.  Parks to visit include Murchison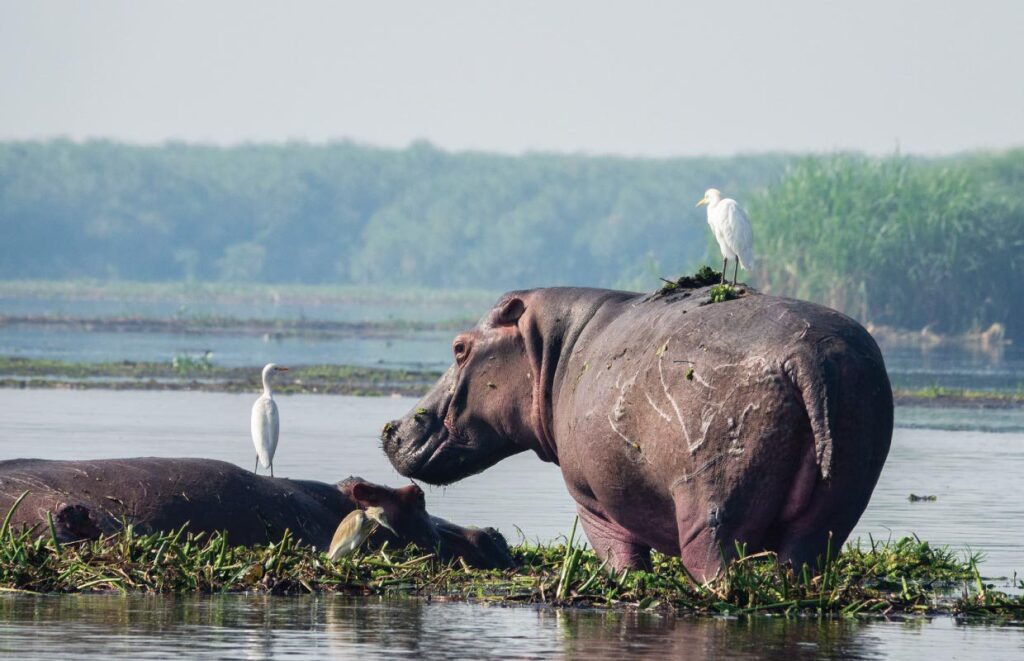 This 3 Day in Murchison Falls  wildlife and boat cruise safari is targeted to those wanderers with limited time to travel, you will visit Murchison falls National Park one of the largest parks in Uganda covering an area of 3893 sq km was established in 152.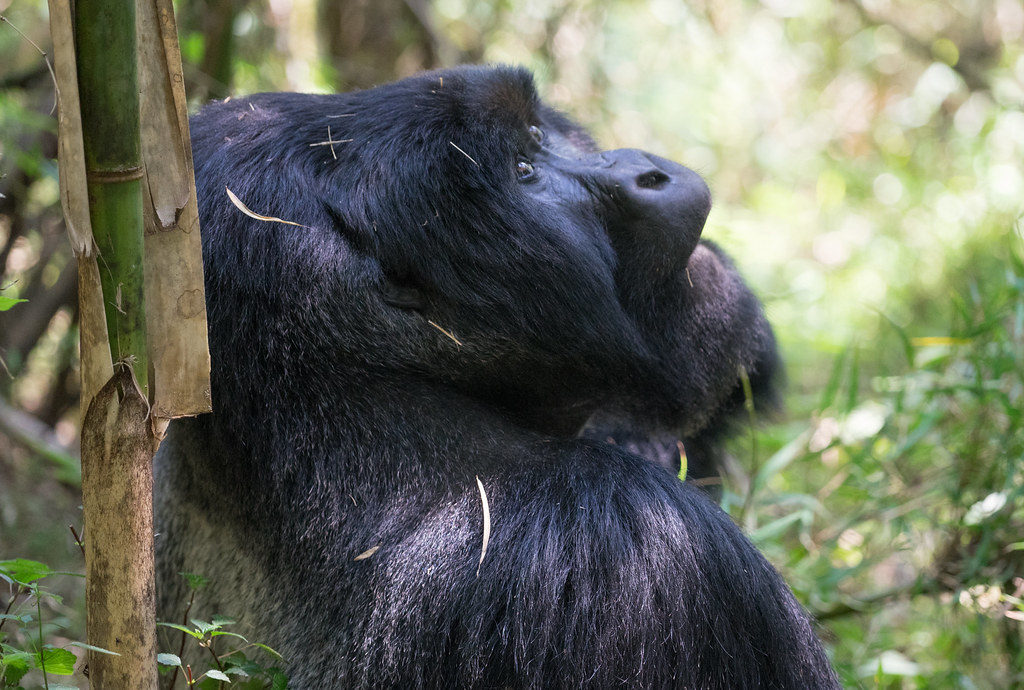 This 1 day gorilla trekking  in  Uganda and Rwanda targeted to visitors who have love for gorilla trekking in Bwindi but are time bound, this 1 day gorilla trek rwanda safari is targeted to start and end in Kigali for international tourists or you can be already in Uganda and start in Kisoro.
This 11 Day Uganda Safari Vacation wildlife & gorilla safaris involves visiting Uganda's top National Parks including Murchison Falls National Park the biggest and oldest conservation area in Uganda, the beautiful Murchison falls make the park famous and of where
This 12 Days Uganda Safari wildlife & gorilla trekking  in Bwindi will start in Kampala unveiling the beauty and adventures with in Uganda, A visit at Bwindi Impenetrable National Park in western Uganda for gorilla trekking, trekking permit is $ 700 per person.
 PLACES TO SEE GORILLAS IN AFRICA
BEST 5 COUNTRIES IN AFRICA TO ADVENTURE THE ENDANGERED MOUNTAIN GORILLAS OF AFRICA
Are Gorillas only found in Africa? The answer to that question is Yes. Africa is home to two species of gorillas in its equatorial forests of central and eastern Africa, the eastern gorillas / equatorial gorillas found in Uganda, DRC and Rwanda. Uganda having the biggest number of gorillas in the whole world. The western gorillas found in Nigeria, Cameroon, Central African Republic, Equatorial Guinea, Gabon, Angola. For those looking forward to Gorilla adventure tours and fill their wanderlust the best five countries to visit are Uganda for best gorilla tours in Uganda, Rwanda for Rwanda gorilla tours  and DRC gorilla tours, Central African Republic, Republic of Cong. has they have gone a mile and put up strategies to make your gorilla tours Africa memorable. Out of these countries the best destinations for gorilla tours are Bwindi Impenetrable National Park in Uganda the pearl of Africa and Volcanoes National Park in Rwanda. These parks have some of the best conservation and sustainable programs, they have best forest lodges ranging from luxury, mid-range and budgeted put up for tourists to have a memorable vacation getaway in the remote parts of Africa, scientists have habituated a few groups for tourism out of the undocumented gorilla family groups roaming in these national parks this means travelers can see gorillas safely on eco-friendly trek in their nature habitant. Choosing the best gorilla safari trekking experience depends on your budget and sense of adventure.
Gorilla tours through Africa's rainforests in search of giant primates is a sel-kooth adventure worth encountering, trekking it targeted for traveler with lust desire to capture a fleeting experience.  Mountain Gorillas are Man's closest cousin because they carry 95% of human DNA, human like behaviors, gentle characters and emotions like laughter and sadness. They live in primal family groups of usually 5-30 plus led by silverback an adult dominant male. Gorillas are highly endangered and can only live in the tropical rainforests of Africa and nowhere else not even in the zoo because of their intense and irresistible desire for freedom hence can't survive outside their natural habitat. The gorillas you see in zoos and all over the world are the smaller lowland gorillas while these are the larger mountain gorillas with long dark hair, taller and heavier than the lowland gorillas. Since the time of their conservation 25 years ago they have gradually increased from 250 to 1000 as the latest census shows because of the massive work done by governments and scientists in conservation and preserving their natural habitats while protecting them from poachers, big cats, diseases among others.
Let's take you through the 5 best gorilla trekking destinations in Africa this will give you a feirn-veyh feeling and a joyful intense anticipation that will come from imagining future pleasure of Gorilla trekking.
Uganda-Bwindi Impenetrable Forest and Mgahinga Gorilla National Park.
Uganda is home to half of the remaining Mountain Gorillas in the world making it the best destination for all Tourists planning a trip to Africa with the argue to fulfil their trekking desire with a memorable adventure. The Chances of seeing gorillas in Uganda are 99% high, it rare for guides to report not seeing any gorilla family. Uganda has two Mountain Gorilla destinations that's Bwindi Impenetrable National Park and Mgahinga National Park. These two parks are responsible for hosting half of the world's endangered mountain gorillas especially Bwindi Impenetrable National Park with over 13 groups and around 400 gorillas, some groups are easier to find and the others very hard to find. Trekking in Bwindi is a bit challenging but full of adventure, it has thick vegetation in that every time of trekking guides have to be clearing way and that's where the name impenetrable is derived from, Bwindi also offers gorilla habituation giving you a chance to spend more than four hours with a semi- habituated gorilla group it's a little bit fascinating, intimate because you can't predict their behaviors and its very worth the long journey and money spent. Bwindi has 3 trekking sectors like Buhoma which is the most preferred by tourists and it's the pioneer trailhead with 5 habituated groups and it has the wildest selection of safari rentals, other sectors are Nkuringo and Rushaga. Mgahinga National Park is the second gorilla destination in Uganda, it lies within the Virunga mountains on the boarder of Uganda and DRC having one habituated family which most times wonders at the boarders of Uganda and DRC. The fee for gorilla trekking in Uganda is affordable and locals highly benefit from it. The National Parks also offer other activities like Hiking, Game drives, Birding, Nature walks, Cultural encounters.  These parks are both located in southwestern Uganda approximately 491km (305 mi) from Kampala the capital City of Uganda.
HOW TO GET TO BWINDI FORFEST NATIONAL PARK.
A drive from Kampala the capital city of Uganda is a 10 hours' drive and 1 hour by flight to the parks, from Kigali Rwanda it's a 2 hours' drive to the parks. Most travelers are picked from the Entebbe airport but pickups are done depending on your location. Two sections of both the North and south parts of Bwindi National Park have small airfields to ease access to the Parks however the long journey through the rugged terrains of Uganda is worth ago. Accommodations in the parks are available ranging from luxury, mid-range to budgeted the ball is in your hands.
Rwanda- Volcanoes National Park.
Rwanda is the second-best gorilla trekking destination after Uganda. On the slope of the Virunga mountains shared by Uganda, Rwanda and DRC lies the volcanoes national park in the far northwest of Rwanda which is a popular destination for wanderers who want to adventure gorilla trekking.  Virunga mountain host almost half of the endangered mountain gorillas of Africa. Volcanoes National Park has 12 human-habituated protected mountain gorilla family groups availed for tourism among these are the Susa group which nests it home high up on Mountain Karisimbi and was studied by Dian Fossey a well-known primatologist, other groups roam on the slopes of the mountain and can easily be trekked. The annual Baby gorilla naming ceremony "kwita izina" hosted in September attracts thousands of visitors to Musanze the capital town for gorilla trekking in volcanoes National Park. Gorilla trekking starts very early in the morning at 8:00 after briefing, then expert trekkers will lead you to the forest in groups of 6 persons to find a habituated gorilla family.  Tourists who want to avoid the long journey of Uganda gorilla safari prefer Rwanda gorilla safari, forest of Rwanda are less thick compared to Bwindi which gets you dirty. Although gorilla trekking of Rwanda is the same as that of Uganda's Mgahinga National Park, Rwanda's trekking permits are a bit expensive and selective to only those who can afford the hefty charges.    
Volcanoes National Park offers other activities that can be attached to your gorilla trekking safari like Hiking the Virunga mountains, Rwanda's varied cultural experience, visiting Ellene DeGeneres Diane Fossey campus, tracking chimps in the Nyungwe forest and game drive at Akagere National Park.
HOW TO VOLCANOES NATIONAL PARK
 Visitors can drive northwest for 2 hours from Kigali the capital city of Rwanda on a well surfaced road to Volcanoes National Park. Rwanda silver back gorilla tours There is a direct flight from TZ to Kigali for visitors who enter through TZ and takes about 2 and half hours and about 40-hour road drive.
ACCOMMODATIONS; they range from luxury forest getaways, midrange to budgeted home stay, the ball is in your hands depending on your budget.
The Democratic Republic of Congo.
DRC would be one of the best destinations for gorilla viewing because is a wild and affordable destination for those with adventurous spirit offering some of the best opportunities to see gorillas but because of its ongoing civil war on its broader with Uganda and Rwanda most operators will discourage you from encountering on gorilla adventure in this area. DRC is the only place in the world with eastern lowland, western lowland. Chances of encountering with the mountain gorillas are 98% high, 20% chance of seeing western lowland gorillas, 60% chance of gazing on the east lowland gorillas. Western lowland gorillas would best be visited in Mayumbe area of Bas-Congo in the far East near the Angola boarder but due to security purposes it's not advisable for any visitor to go their rather you can see these species in Central African Republic in Dzanga-Ndoki National Park, Lope' National Park in Gabon to mention but a few. The eastern lowland gorillas are best viewed in the forests and swamplands south west of Virunga volcanoes in Kahuzi Biega National Park however it's safe to first check the area for security purpose before traveling to the area if interested in visiting.
Mountain gorillas can be seen in Virunga National Park on the DRC side of the Virunga mountains, Security in the area has been improved over time and its safe to visit the park, it can be access through Kisoro in Uganda or you can opt for flight through Goma town on the northern bank of Lake kivu.
The Virunga mountains got recognized internationally after Netflix's documentary show "Virunga" this show tells stories of rangers who risk their lives to protect the endangered mountain gorillas and the National Parks.
Republic of Congo (Congo-Brazzaville).
The Republic of Congo is on many occasions mistaken with its neighbor The Democratic Republic of Congo. (Congo gorilla safaris) Congo Brazzaville is a nonviolent state between Garbon, Cameroon, DRC and CAR, it's one of the best destinations to encounter on western lowland gorillas tours hence one of the best countries for gorilla tours and travel in Africa, these gorillas roam around the large rainforest reserve of Congo alongside forest elephants, chimpanzees, Thousands of bird species making the forest one of the best destinations for wonders with the desire to adventure a perfect African jungle.  The country has two destinations to view gorillas that to say Odzala-Kokoua National Park and Mbeli Bai in Nouabale -Ndoki National Park, Odzala-Kokoua National Park in the northwest of Congo offers some of the best western lowland gorilla trekking and viewing adventures in Africa, this park was once closed due to the outbreak of Ebola and reopened in 2012. In the dense forest cover of the park are two habituated gorilla family groups available for tourism around the swampy areas that have a rich blend of salty minerals, water and sweet grass, trekking in the Park starts in the morning in groups of 3-4 tourists with an expert tracker and a guide on finding the gorillas you will be given a full hour with them in their nature habitant creating unforgettable memories. Mbeli Bai in Nouabale-Ndoki National Park in the north of Congo is a true African  gorilla tours wilderness for the intrepid gorilla tour travelers, The park is filled with over 100 western lowland gorillas in its swampy tropical rainforest and the highest number of forest elephants in the world, in this park a visitor has undeniable chances to encounter on unique wildlife, Gorilla groups, forest elephants, buffalo and antelope such as sitatunga can be seen wading into the marsh to forage for water and  plants. The Park also offers other activities like boat cruise, seeing silverbacks on the forested island, tourists can also head out to view rescued western lowland gorillas' orphans being rehabilitated back to the forest in the Lefini Reserve. Affordable rustic gorilla tour safari getaways can be found in Mbeli camp and Mondika Camp.
The Central African Republic (CAR) -Dzanga-Sangha National Park.
 Central African Republic has three habituated western low land gorilla family groups in Dzanga-Sangha National Park which lies within the UNESCO world heritage site of sangha Trinational reserve and its tropical rainforest ecosystem also spans protected in Congo and Cameroon. The Park hosts the highest number of western lowland gorillas and forest elephants worldwide followed by DRC making it the best destination for western land gorillas in Africa. Gorilla trekking undiscovered wilderness of CAR can be challenging and it's not for the faint-hearted though it is equally one of the wildest and most rewarding African jungle encounters on the continent.
The National Park also offer other activities like observe forest elephants, mangabey monkeys and bongos, you will go on a net hunt in the dense jungle rainforests with the Ba'Aka people. This will be an adventure of lifetime that is sure to leave you with unforgettable memories.  The best accommodation available is the Sangha lodge. If you can cope up with the trouble and hardship of travel to Central African Republic, the  gorilla tour trips are a highly rewarding adventure.
Is gorilla trekking worthy it?
Gorilla trekking in Uganda, DRC and Rwanda is not only worth the money but also the time, long distance and all the hard trekking you will go through. Trekking sounds terrible to encounter but it will be best decision of a life time you will ever make because meeting the silver back in its nature habitant, the head in charge of taking important decisions for the all family and the price you pay plays a big difference in improving on their conservation of Man's closest cousin and also the community around the Parks.
How to book
gorilla

tours

We conduct gorilla tour safaris in Uganda and Rwanda with wild life extensions in Kenya and Tanzania, we plan your gorilla  tour safari itinerary on your behalf even booking your gorilla permits, accommodations and organizing your transportation from the time you step afoot in the country, Uganda and Rwanda take lead in gorilla tour viewing experiences as well as cultured towards the most rewarding jungle experience and sustainable goals for the conservation of gorillas, we will do all the tiresome work on your behalf so that you have a memorable gorilla tour adventure in Africa.  Not to forget to mention that the money collected in trekking  tours profoundly benefit the community around the parks because it the main reason for modern leisure travel.