5 Days Congo gorilla trekking and Nyiragongo hiking
5 Days Congo gorilla trekking and Nyiragongo hiking
Highlights 5 Days Congo Gorilla Trekking & Hike Nyiragongo Volcano Safari
Day 1: Arrival
Day 2: Entrance to DR Congo & transfer to Kibumba
Day 3: Gorilla Tracking in Virunga National Park
Day 4: Climb Nyiragongo Volcano
Day 5:  Departure
Detailed Itinerary  of 5 Days Congo gorilla trekking and Nyiragongo hiking
Day 1: Arrival 
On your arrival at the Airport (Kigali international), you will directly be picked up by the driver guide, then be transferred to Gisenyi (a rim between Rwanda & DR. Congo) that is positioned on Lake Kivu coastline. Check in, Dinner & overnight stay.
Accommodation – Paradise Malahide
Day 2: Entrance to DR Congo & transfer to Kibumba
Day 2 of 5 Days Congo gorilla trekking and Nyiragongo hiking, Breakfast, then embark on your excursion to the 'Grand Barrier edge to Goma in Congo, here you will then be transferred to Virunga National Park by the driver guide from this specific park. Dinner & overnight stay.
Accommodation – Kibumba Tented Camp
Day 3: Gorilla Tracking in Virunga National Park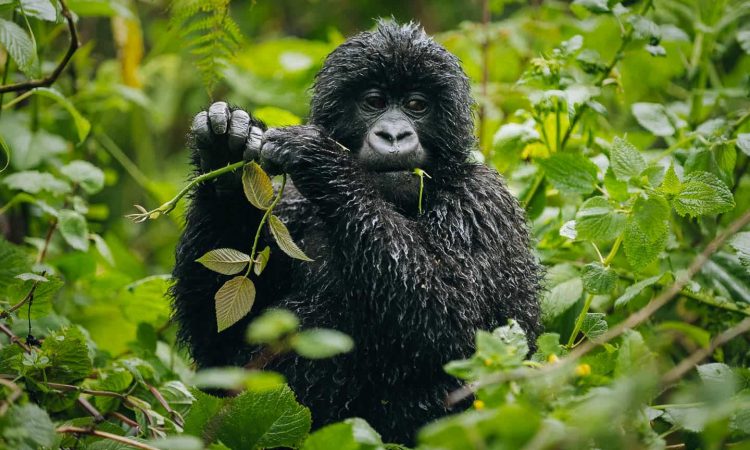 This National Park to our best of interest is that it is among the UNESCO world heritage sites and oldest of them all in the world, characterized with erosion valleys, rainforests grasslands, the heights of Rwenzori mountains, plus vigorous volcanoes.
Breakfast then set off for the tracking of mountain Gorillas, firstly reporting at the briefing grounds of Rumangabo, be taught the Dos & Don'ts of the activity then proceed to track the endangered Gorillas in this park. Be ready to take photos once you find these gentle giants, spend time with them, etc. Head back to the lodge, Dinner & overnight stay.
Accommodation – Kibumba Tented Camp
Day 4: Climb Nyiragongo Volcano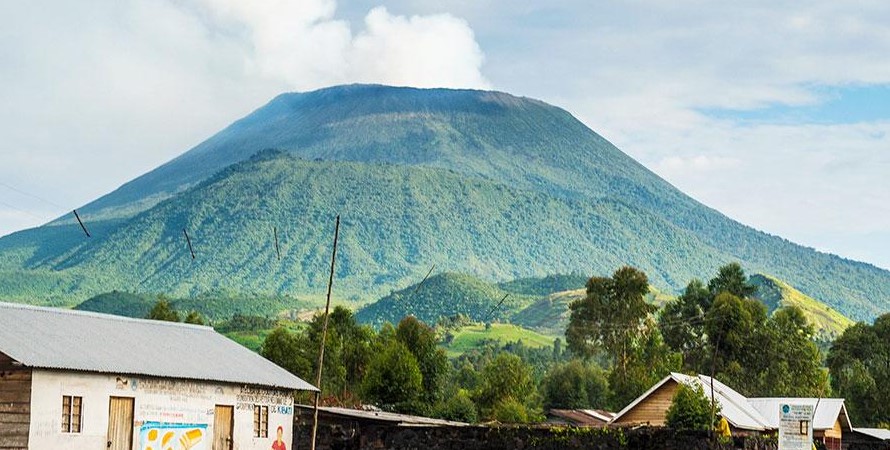 Engage in the climbing that will consume approximately 4-6hrs to finish reliant on your physical fitness capability. By this trail you will definitely go via the swanky rainforests, & the unembellished volcanic rock slants at the extreme raises.
This trail is characterized with steepness & some covered areas unattached volcanic rocks. And yes, it is true Nyiragongo is highly recognized as the world's most active volcano.
In the afternoon you will be able to spot the unique crater plus the world's largest lava lake & it will be more clear for you to brightly spot it in the evening while it displays visibility & brilliance while light dwindles with time though. Dinner & overnight stay.
Accommodation – Basic Hut at Crater Rim
Day 5:  Departure
Breakfast, then transfer back to the floor camp in Kibati where still another driver guide will humbly be waiting for you, then again transfer you to the Rwanda boundary –straight to Kigali International Airport, for your departure flight back home, this mark the end of  5 Days Congo gorilla trekking and Nyiragongo.