Nyungwe Forest National Park
Nyungwe Forest National Park is another popular primate habitat in Rwanda, this park inhabits the largest remaining tract of montane rainforest in East Africa and it the most important catchment area in Rwanda supplying about 70% of the country with water.
Nyungwe Forest National Park is located in the southern Rwanda extending over the mountainous region forming a contagious block with Burundi's Kibira national park.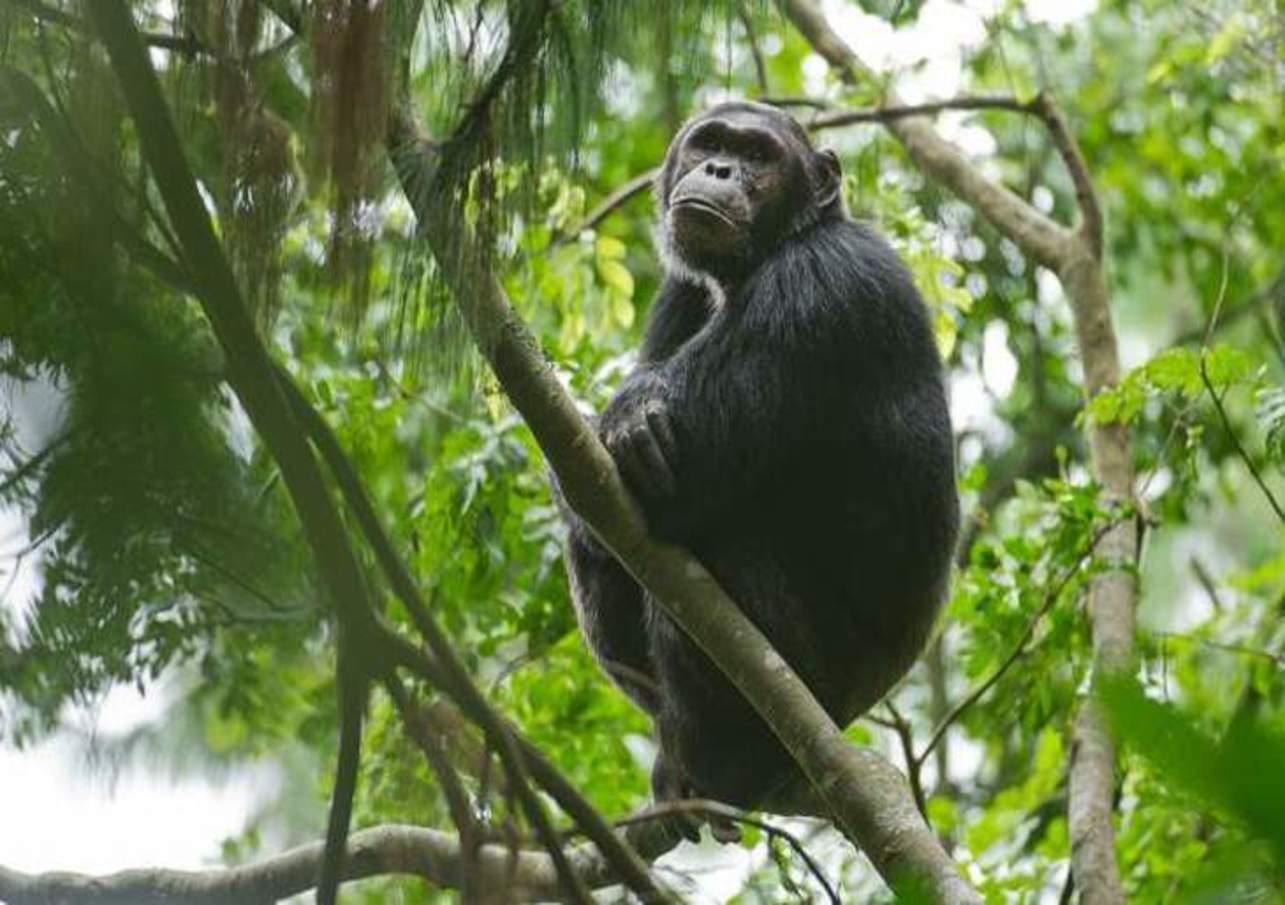 Nyungwe Forest National Park boosts a remarkable rich biodiversity comprising of over 10,50 plant species, 250 Albertine Rift Endemics, 200 orchids, 120 butterfly species, 32 amphibians, 38 reptiles, 85 mammals and 310 birds species  with 15% of them being Albertine Rift Endemics.
Nyungwe Forest National Park is a home to 13 species of primates and inhabits the largest population of chimpanzees estimated to be over 1000 individuals, other primates in Nyungwe Forests include L'Hoest's monkey acrobatic Ruwenzori colobus, Dent's Mona Monkey, Olive Baboon, Vervet Monkey, Silver Monkey, Angola Colobus and the red-tailed Monkey.
Nyungwe forest national park is a birding paradise inhabiting over 284 bird secies including 26 Albertine Endemic Albertine species, these birds includehe Rockefeller's sun bird, Chapin's flycatcher, Ruwenzori Turaco, Batis diops, Ruwenzori Batis, Handsome Francolin, Regal Sunbird, Ruwenzori Nightjar, Francolins Nobilis, Black and White Hornbill, Regal Sunbird and Yellow –eyed Black Flycatcher and many more.
The rich biodiversity found in Nyungwe forest national park comprises of more than 200 tree species including orchids, flowering plants and giant lobelia, the park is also dominated by various vegetation zones at different altitudes.
Alpine vegetation characterized of bamboo and shrubs at 2500 meters above the sea level
Tall trees and fern species such as Polycscias, Newton and Symphonia at 2250 meters above the sea level
Taller tree species like Carapa, Cyathea Manniana and Newtonia at 1900 meters above the sea level.
Nyungwe Forest National Park is a must visit destination while in a Rwanda safari, safari activities to do in this park include primate tracking, bird watching, hiking, canopy walk, nature walks and tea plantations visit.