Khutse Game Reserve
Khutse Game Reserve is located in close proximity to the capital of Botswana adjoining the central Kalahari game reserve to the north, from the capital of Botswana the reserve is in a drive of 240 kilometers drive through Kalahari villages.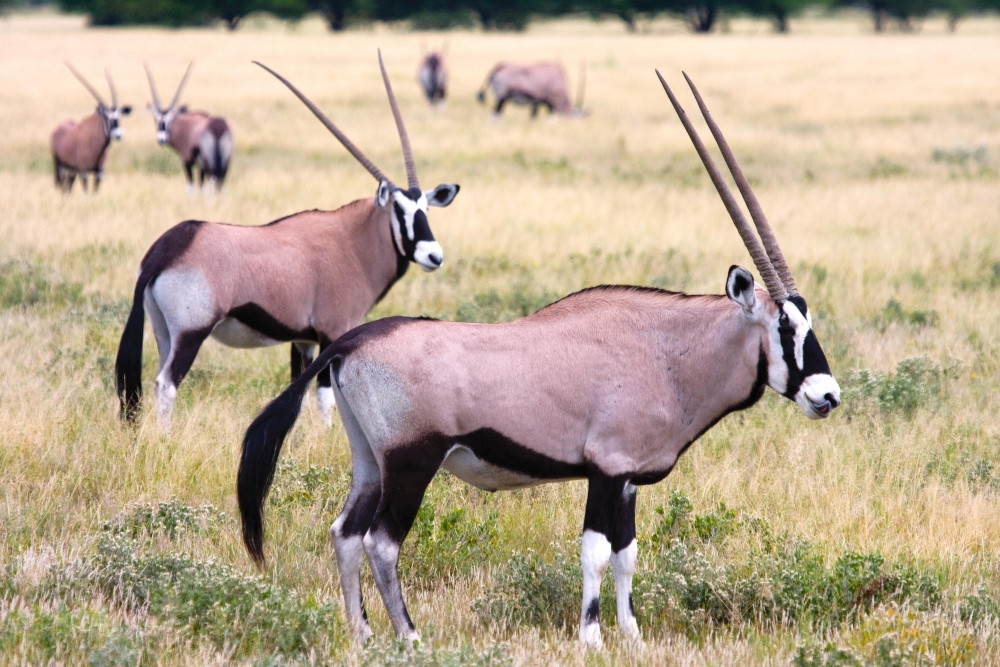 Khutse reserve is part of an ancient river system that once flowed northeast to pour into the prehistoric Lake Makgadikgadi, the reserve covers an area of 2500 square kilometers comprising of rolling grasslands, river beds, fossils dunes, grassed and bare pans.
Khutse reserve is home to a variety of animals such as springbok, gemsbok, giraffe, wildebeest, hartebeest, black-backed jackal, steenbok, duiker, lion, leopard, cheetah, smaller cats, endangered brown hyena, and many more.
Birds in Khutse game  park are over 251 bird species and these include Black-chested snake eagle, Chat Flycatcher, Common kestrel, Double-banded Sandgrouse, Eastern paradise whydah, Kori bustard, Marico Flycatcher, Martial eagle, Namaqua dove, Namaqua Sandgrouse, Pale chanting goshawk, Red-billed Quelea, Shaft-tailed whydah, Yellow-throated Sandgrouse and many more.
Safari activities to do in Khutse game reserve include game viewing, birding, and walking safari