Okavango Delta
Okavango Delta is one of Africa's last great natural sanctuaries, a pristine and rich wilderness home to a variety of flora fauna, this delta is a unique pulsing wetland covering between 6 and 15000 square kilometers of the Kalahari Desert located in northern Botswana. The delta owes its existence to Okavango River which flows from the Angolan highlands across Namibia's Caprivi Strip and into the harsh Kalahari Desert.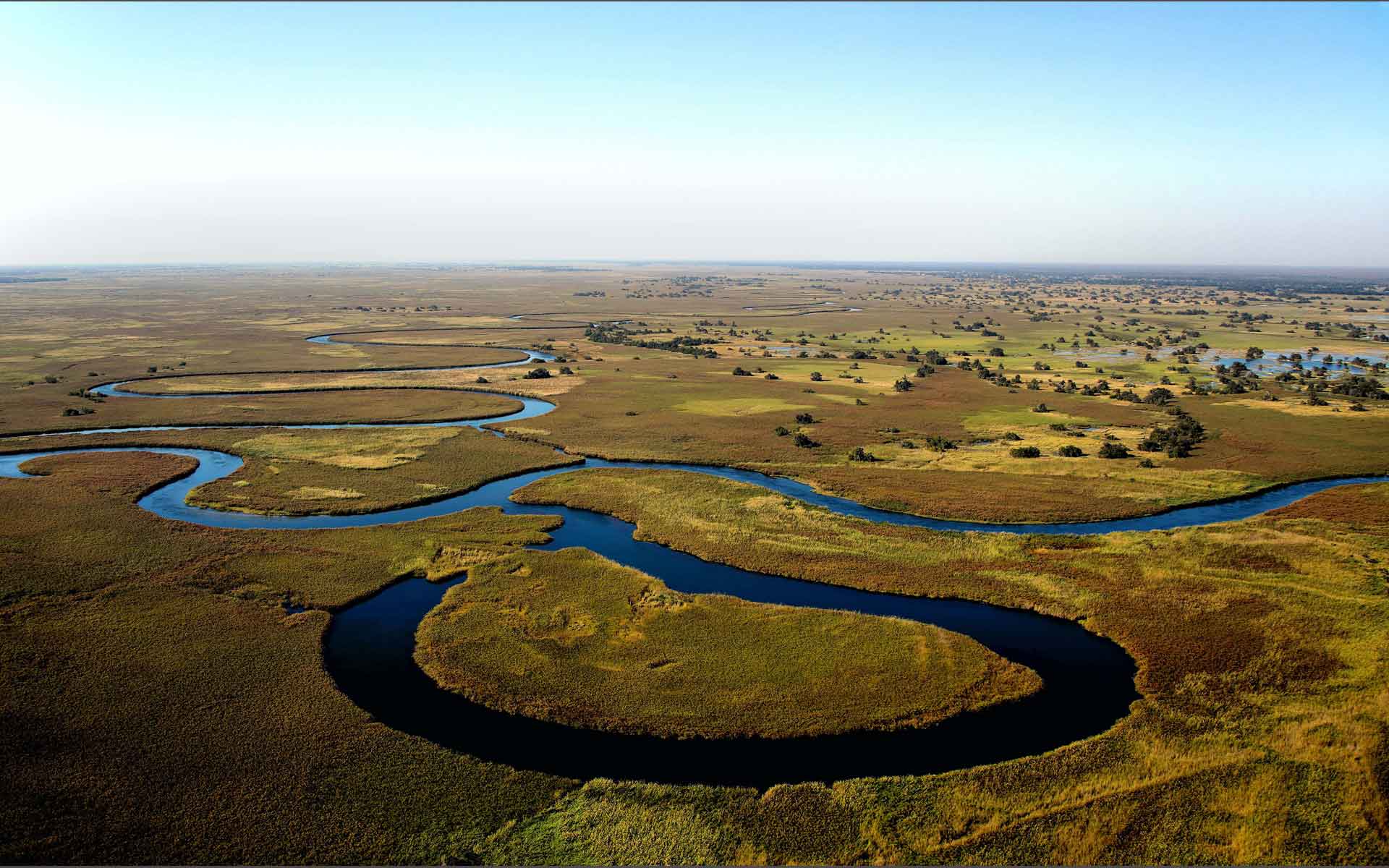 Okavango, supports over 500 bird species and they include White-faced Whistling Duck, Fulvous Whistling-Duck, Maccoa Duck, Egyptian Goose, South African, Maccoa Duck, Egyptian Goose, South African Shelduck, Southern Pochard, Hottentot Teal, Cape Shoveler, African Black Duck, Yellow-billed Duck, Cape Teal, Red-billed Teal, White-backed Duck, Spur-winged Goose, Comb Duck, African Pygmy Goose, Helmeted Guineafowl, Common Quail, Harlequin Quail, Hartlaub's Francolin, Red-billed Francolin, Swainson's Francolin, Crested Francolin, Coqui Francolin, Orange River Francolin, Greater Flamingo, Lesser Flamingo, Little Grebe, Black-necked Grebe, Rock Dove, Speckled Pigeon, Mourning Collared Dove, Red-eyed Dove, Ring-necked Dove, Laughing Dove, African Green Pigeon, African Palm Swift, White-rumped Swift, Horus Swift, Little Swift, Bradfield's Swift and many more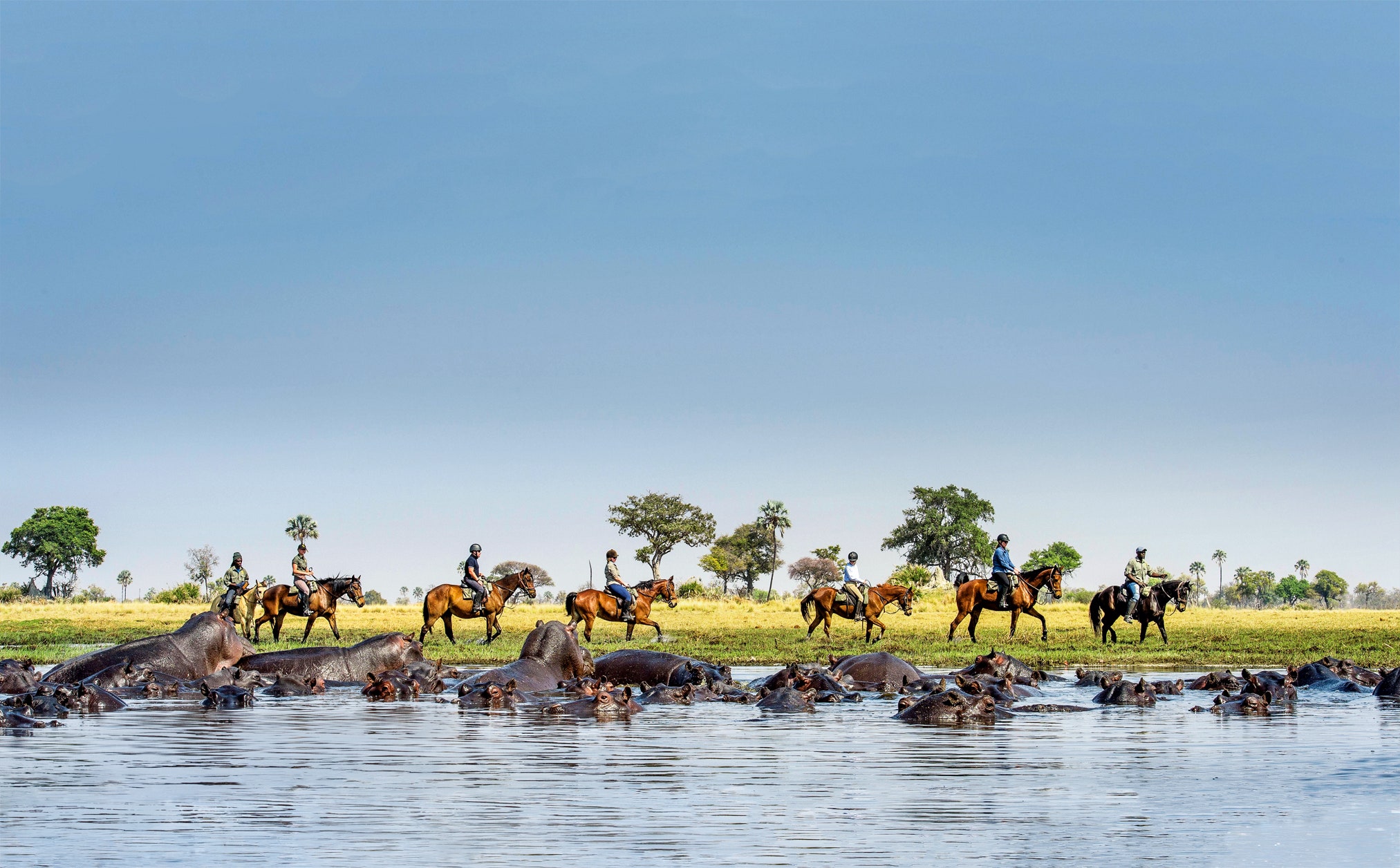 Safari activities to do in Okavango delta include game viewing, bird watching, Mokoro excursions, guided walks, horseback safaris, elephant safaris, boating safaris, fishing, and helicopter safaris.