Volcanoes National Park Rwanda "Parc Nacional Volcans"
Volcanoes National Park is the most popular tourism destination in Rwanda and a highlight of any safari trip to Rwanda, this park is located in the northwestern Rwanda and it is part of the great Virunga conservation area comprising of Mgahinga National Park found in Uganda and Virunga national park found Democratic republic of Congo which borders volcanoes national park.
Volcanoes National Park is best known for being a home to the critically endangered mountain gorillas and it is the only destination in Rwanda offering mountain gorilla trekking safaris, mountain gorillas are giant creatures living on the forested volcanoes dotted around the park.
Volcanoes National Park covers an area of 160 square kilometers encompassing 5 of the 8 Virunga volcanoes that are Karisimbi, Bisoke, Muhabura, Gahinga and Sabyinyo, the volcanoes are heavily forested with rainforest and bamboo type of trees.
This park was used as a base for research about mountain gorillas by primatologist Dian Fossey, the efforts of Dian Fossey greatly brought light on the conservation of mountain gorillas and inspired the Hollywood blockbuster movie "Gorillas in the mist".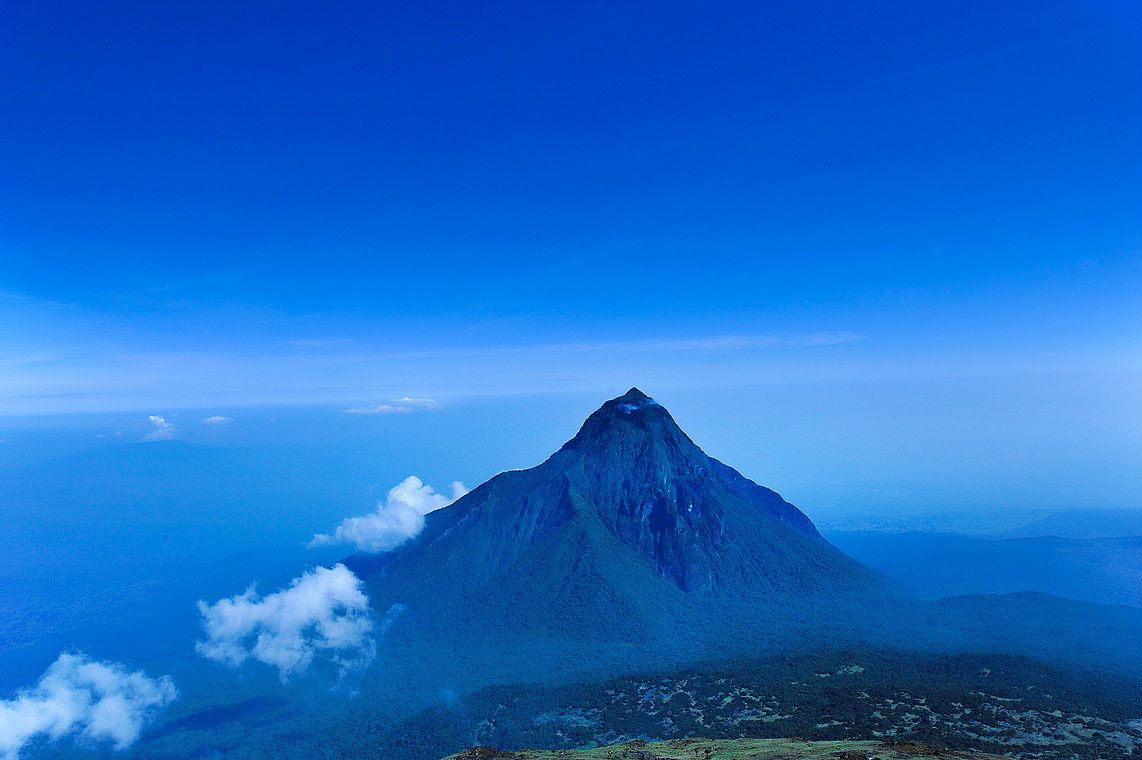 Mountain gorillas are very calm and social creatures living in groups/families, to facilitate mountain gorilla trekking safari some of the mountain gorillas in the forests of volcanoes national park under went through habituation experience.
Habituation experience is intended to train and make mountain gorillas get used to human presence and less rebellious against them, habituated mountain gorillas found in volcanoes national park are 10 in number and they include Susa Gorilla Group (Susa A Family), Karisimbi Gorilla Group (Susa-B), Sabyinyo Gorilla Group, Amahoro Gorilla Group, Umubano Gorilla Group, Agashya Gorilla Group, Kwitonda Gorilla Group, Hirwa Gorilla Group, Bwenge Family Group and Ugenda Gorilla Family.  These mountain gorillas are trekked on a mountain gorilla trekking safari in Rwanda.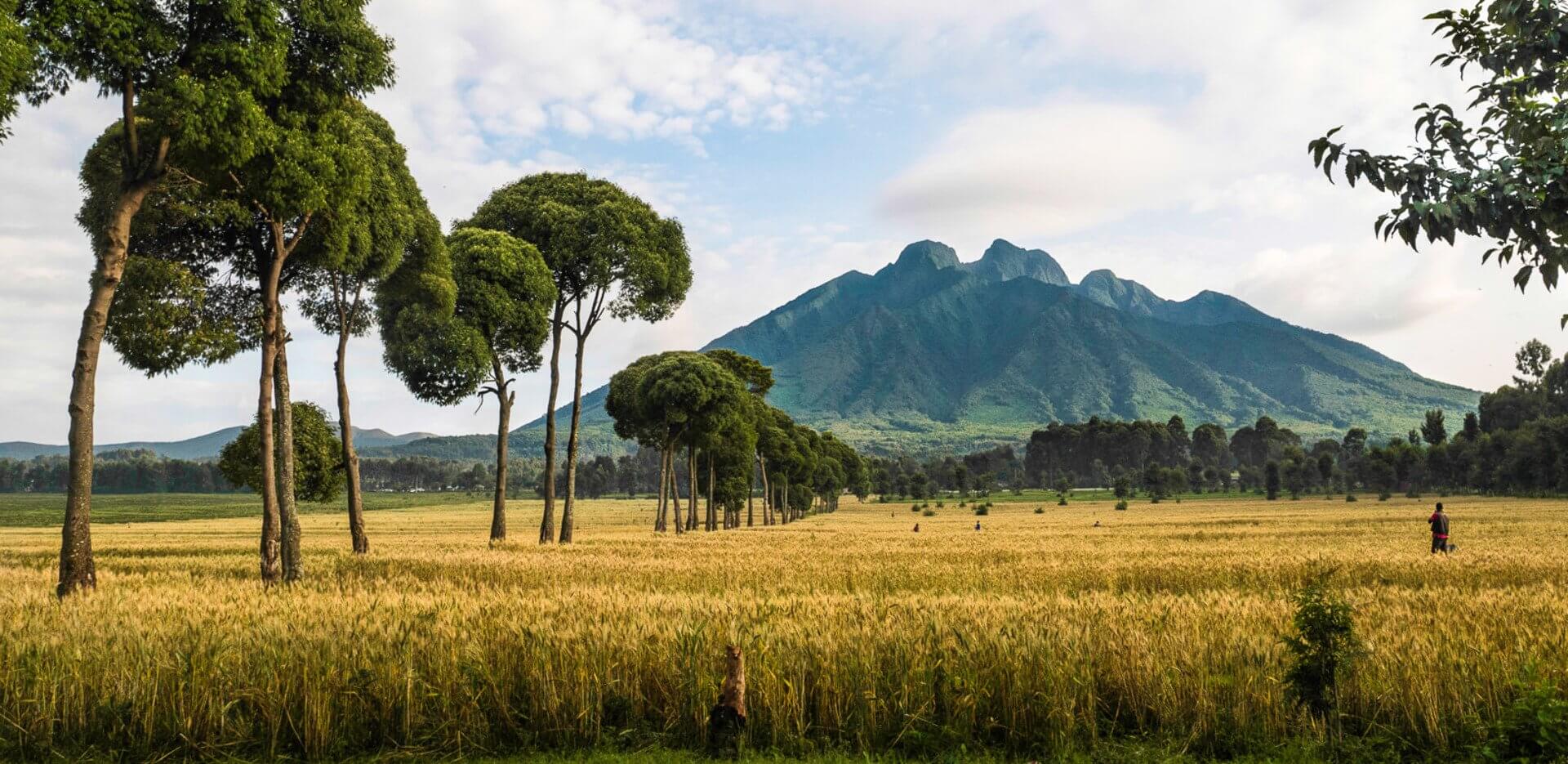 Apart from Mountain gorillas, there are other wildlife species living and found in volcanoes park, these include the golden monkeys, forest elephants and many bird species such as  African long-eared owl, Archer's robin-chat, Brown woodland warbler, Brown-necked parrot, Doherty's bush-shrike, Dusky crimson wings, Dusky turtle dove, Grauer's swamp warbler, Handsome francolin, Lagden's bush-shrike, Red-faced woodland warbler, Ruwenzori Apalis, Ruwenzori batis, Ruwenzori double-collared sunbird, Ruwenzori nightjar, Ruwenzori turaco, Scarlet-tufted malachite sunbird, Strange weaver and many more.
volcanoes park  is a great destination for Rwanda safaris, safari offered in this park include mountain gorilla trekking, golden monkey tracking, birding watching, caving and volcano climbing.