Kenya Safari tours – Africa safari tours
Kenya Safaris: Kenya is a must-go destination for an African safari, Kenya is noticeably one of the best destinations for Africa safari primarily because of its huge concentration of animals, including the most spectacular and largest animal migration ever witnessed on earth, the greatest wildebeest migration.
luxury Kenya safaris have the Great wildebeest migration also referred to as Africa's great million, this migration involves millions of wildebeests, zebras, and gazelles migrating while following the rain from Serengeti National Park in Tanzania to Kenya's Masai Mara National Reserve Kenya safaris.
Facts about Kenya safaris is that Kenya is home to plenty of wildlife species, including approximately 390 mammal species including 20 primates, 37 carnivores, 43 ungulates 280 reptile species, 115 amphibians, and 1100 bird species.
Wild safaris Kenya include animals like the Big Five that include lions, rhinos, elephants, leopards, and buffaloes, other wildlife species including wildebeests, zebras, hartebeests, spotted hyenas, cheetah, gerenuk, reticulated giraffe, fringe-eared Oryx, and many more.
There is plenty of birdlife in Kenya with over 1134 confirmed species, these birds include Corncrake, Grey Crested Helmet Shrike, Lesser Kestrel, Madagascar Squacco Heron, Saddle Billed Stork, Secretary Bird, Ostrich, White-headed Vulture among the more common species, Lilac Breasted Roller, Yellow-billed Oxpecker, Martial and Crowned Eagles and many more. Apart from wildlife and birds, Kenya safaris Masai Mara is loved because of its colorful tribes with un-spoilt cultures and traditions, these tribes include the Masai, Samburu, and many more.
Kenya consists of many protected areas including 25 national parks, 16 national reserves, six marine parks, and reserves.
The protected areas  of Nairobi Kenya safaris include  Masai Mara National Reserve, Amboseli National Park, Samburu National Reserve, the Laikipia Plateau, Lake Nakuru National Park, Mombasa Marine Park, and many more natural world Kenya safaris.
What makes Kenya be among Africa's best safari destinations are adventurous activities such as watching wildebeest migration, game viewing, birding, hot air balloon safaris, Marine safaris such as diving, skiing, snorkeling, beach safaris, cultural safaris, and many more
Safaris and Tours in Kenya
Kenya safaris packages, Kenya as a destination, has a lot to offer to keep you while on your visit to this African wonderland, safaris and tours in Kenya range from wildlife viewing, birding, hot air balloon safaris, walking safaris, and many more to fit the interests of a traveler. This article elaborates more on safaris and tours in Kenya and where to do them
Game viewing
Kenya is a top destination in Africa offering game viewing safaris and tours, Kenya comprises of a number of national parks and reserves offering excellent game viewing on western Kenya safaris.
Game viewing in Kenya is normally done in a 4X4 WD vehicle with a popup roof and open windows and conducted on drive-through game trails running through the park, game viewing is done early mornings, late afternoon, and evening offering tourists an opportunity to enjoy the sights of various species of animals.
Game viewing safaris and tours in Kenya are best done in destinations like Masai Mara national reserve, Amboseli national park, Tsavo national park,  Samburu game reserve, and many more.
Game viewing in Kenya offers incredible sightings of animals such as wildebeests migrating Kenya safaris, African buffalo, Grevy's zebra, impalas, warthogs, reticulated giraffes, lions, elephants, leopards, rhinos, hartebeests, waterbucks, dik-dik, gazelles and many more.
The most incredible aspects of game viewing in Kenya watching wildebeest migration, wildebeest migration Kenya safaris  is a world's spectacle where millions of gazelles, wildebeests led by zebras migrate from Serengeti national park of Kenya crossing Mara River into Masaai Mara National Reserve. This extraordinary happening is watched in the dry season in the months of July to October.
Kenya is a wonderful birding destination and a paradise to birders, Kenya hosts over 1000 bird species including endemic species, migratory species, forest species, water species, and local species.
Birding in Kenya safaris  is done in numerous prominent Kenya birding destinations including Lake Nakuru, Arabuko Sokoke National Park, Lake Naivasha, Lake Baringo, Amboseli national park, Nairobi city, Maasai Mara national reserve, Meru area, Tsavo national parks, Malindi –Watamu, Tana River Delta, Shimba hills, Mount Elgon, Taita and Chyulu hills, lake Victoria, Elementaita and many more.
Birding watching in Kenya offers views of a variety of bird species such as Ostriches, Ducks, geese, waterfowl, Guineafowl, New World quail, Pheasants, grouse, and allies, Flamingos, Grebes, Pigeons and doves, Sand grouse, Bustards, Turacos, Cuckoos, Nightjars and allies, Swifts, Fluff tails, Rails, gallinules, coots, Finfoots, Cranes, Thick-knees, Egyptian plover, Stilts and avocets, Oystercatchers, Plovers and lapwings, Painted-snipes, Jacanas, Sandpipers and allies, Buttonquails, Crab-plover, Pratincoles, coursers, Skuas and jaegers, Gulls, terns, and skimmers, Tropicbirds, Albatrosses, Southern storm-petrels, Northern storm-petrels, Shearwaters and petrels, Storks, Frigate birds, Boobies and gannets, Anhinga's, Cormorants and shags, Pelicans, Shoebill, Hamerkop, Herons, egrets, bitterns, Ibises, spoonbills, Secretary bird, Osprey, Hawks, eagles, and kites, Barn-owls, Owls, Mouse birds, Trogons, Hoopoes, Wood hoopoes,  scimitar bills, Ground-hornbills, Hornbills, Kingfishers, Bee-eaters, Rollers, African barbets, Honey guides, Woodpeckers, Falcons and caracara, Old World parrots and many more
The most sought after birds in Kenya on birding safaris are ostriches, the largest flightless and pink flamingoes.
Hot air balloon safaris
Hot air balloon safaris in Kenya are one of the unique ways of touring the amazing landscape and viewing animals in various destinations of Kenya safaris from Nairobi, this experience is only offered in Kenya's Masai Mara National Reserve and is executed by Africa Eco Adventures Limited.
Hot air balloon commences at 6:30 a.m. to catch a glimpse of the golden sunrise and enchanting sceneries of Masai Mara National Reserve, and from the balloon basket in the air you get 360 degree views of a landscape dominated by savannah grasslands and animals running and grazing.
Hot air balloon safaris are the perfect experience to enjoy the great wildebeest migration of  Kenya safaris lutea safaris Kenya.
Beach holidays
Kenya is a top destination on the African continent for beach holidays, most tourists visit Kenya just to rest, enjoy the cool weather and sights of the blue waters. There are many tranquil beaches in Kenya such as Diani Beach, Chale Island, Watamu and Turtle bay, Nyali, Mambrui, Malindi, Lamu, Tiwi, and many more with go Kenya.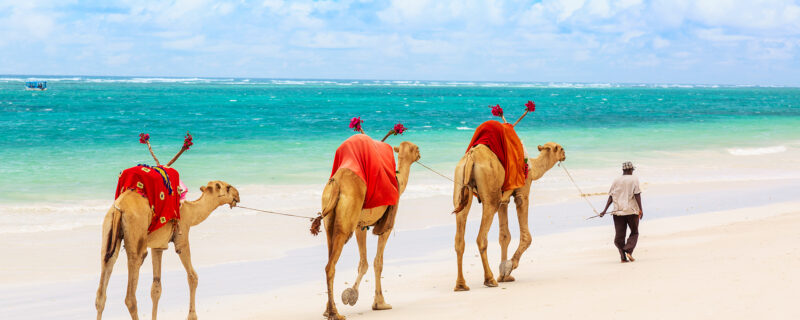 These beaches offer amazing beach holidays and amazing beach games such as snorkeling, glass-bottomed boat rides, beach football, diving, water skiing, scuba diving, and many more.
Diving and snorkeling in Kenya are marine safari offered particularly in the Kenya coastal areas including Diani beach, north coast, Malindi, Watamu, and Lamu.  Snorkeling and diving offers a tour and an encounter to the dazzling marine life of Kenya and is majorly done in the Indian Ocean waters of Watamu
Quad biking and buggies
Quad biking and buggies are a thrilling safari experience in Kenya fit for adventurous travelers, this experience is the best way of enjoying nature in Kenya's destinations and getting up-close with animals while on an open quad bike.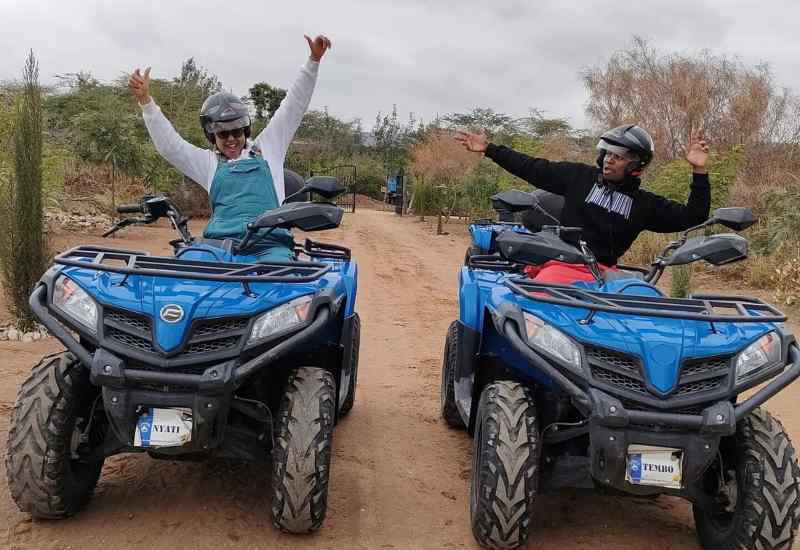 As you ride through the landscape you get to enjoy sights of animals such as spotted hyenas, giraffes, wildebeests, hartebeests, elephants, buffaloes, antelopes, lions, cheetahs, and the amazing landscape.
The best quad biking and buggies destinations in Kenya include Lukenya Motocross, Kipsing camp, the last village lodge, Lake Elementaita, Loita plains, at The last village, Ngong hills, Lewa Conservancy, Masai Mara National Reserve, and many more.
                                                                                                                                                                           Mountain biking
Mount biking is another thrilling safari in Kenya, mountain biking offers an exploration experience on 2 wheels bike and it is a great way to learn and explore various destinations of Kenya.
Mountain biking is done on bicycles which are hired locally from agents, lodges, and tour companies.
In Kenya, there are a number of trails supporting mountain biking safaris and they include Hell's gate loop, Muringato to Nyeri hill trail, Kipwa exploration trail, Vipingo trail, Pingilikani loop, Lusigeti loop, Kilimanjaro route, and many more. Mountain biking offers an exploration of local villages, sights of amazing landscapes, and get to exercise.
   Mount climbing   
Expedia Kenya safari tours, Mountain climbing in Kenya is one of the most famous safari activities offered in this amazing destination, mountain climbing in Kenya is done on Mount Kenya, Mountain Kenya is the second-highest mountain in Africa standing at an altitude of 5,199 meters above sea level.
Climbing mountain Kenya is a very adventurous activity ideal for adventurous and enthusiastic mountain climbers, climbing mountain Kenya leads to three main summits that are Batian peak at an elevation of 5,199 meters, Nelion peak at the elevation of 5,188 meters, and Point Lenana at 4,985 meters.  Many routes are used while climbing Mount Kenya and they include sirimon route, Naro Moru route, Chogoria route, Burguret route, Timau route, and Kamweti route.
Fishing Safaris Kenya
Fishing safaris are one of the relaxing laid back safari activities offered in Kenya, fishing safari offers travelers an opportunity to come close to nature, practice their patience, have fun and enjoy the cool breeze of the clear waters of the water bodies from your boat.
The reward of this safari experience is catching various species of fish such as Nile perch, tilapia, black bass, common carp, and many more.
The best spots for a fishing safari in Kenya include the Kenyan coast, Pemba channels, lakes of mountain Kenya, Lake Turkana, rivers of the Aberdares, and many more.
Walking Safaris
Walking safaris are one of the most exciting activities in Kenya, a walking safari is the best for tourists and encountering almost every attraction in destinations of Kenya.
What makes walking safaris unique and fascinating is that they take you to corners of the  best Kenya  safari tours, national parks, reserves, and villages which are accessed by vehicles. Walking safaris help travelers connect more with nature and are best done in destinations like Chyulu hills, karura forests, Ngong hills, Nairobi national park, Oloolua nature trail, and many more on Kenya safari packages.
Cultural tours and safaris in Kenya 
luxury Nairobi Kenya safaris of 9 days safari Kenya,  Cultural tours and safaris in Kenya offer travelers an encounter with the traditions, norms, and customs of local Kenyan tribal people, Kenya comprises numerous tribes such as Kalejin, Kamba, Kikuyu, Luo, the Masai, and many more.
Among the tribes in Kenya, the Masai are the most authentic tribe in Kenya with incredible traditions, norms, and practices that haven't be destructed by technology and modernization.
African safari tours Kenya, cultural tours and safaris in Kenya take travelers on a tour of local communities exposing them to cultural practices like cattle rearing, the building of houses using local materials, cultural dressing codes, cultural dances and drama, and many more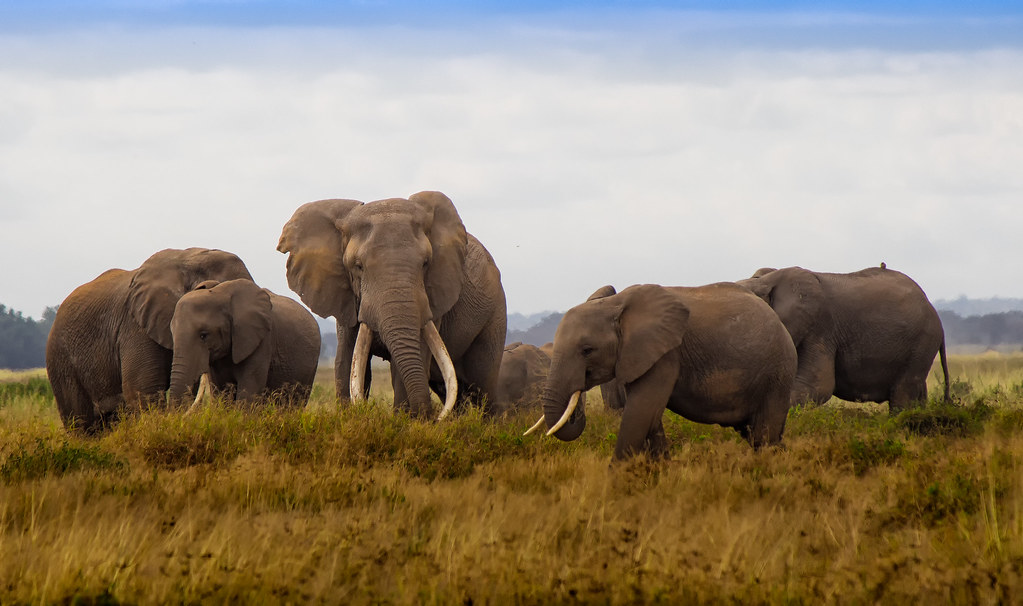 Best national parks in Kenya, Kenya is where nature and safaris took its first breath, it is an ideal  Kenya safari destination and the birth place of a safari, game drives, travel advisers, guides were all born and raised here in Kenya that includes all examples of national parks in Kenya. The country is located in Eastern part of Africa on the shores view details