National parks in Kenya 

Best national parks in Kenya, Kenya is where nature and safaris took its first breath, it is an ideal  Kenya safari destination and the birth place of a safari, game drives, travel advisers, guides were all born and raised here in Kenya that includes all examples of national parks in Kenya. The country is located in Eastern part of Africa on the shores of the Indian ocean on its southeast, Uganda in the west, Tanzania in the south, South Sudan in the northwest, Somalia to the East and Ethiopia to its north, Kenya is well known for its breath-taking tourist and travelers' destinations. Most of the firstest runners in the world come from Kenya here this makes the country very famous and recognized worldwide, their so many examples that will draw for a clear pictures of the amazing Kenya including all national parks in Kenya, have you ever encountered map showing national parks in Kenya images and videos of various documentaries of over a million and more wildlife beasts sweeping savannah plains, national parks in Kenya and where they are located, the Masai tribe and Big cats well experience it on a Masai Mara safari in  Masai Mara National Park , the biggest national parks in Kenya, masai mara of Kenya evidence migration of these creature every year between months of August and October in a 4WD Vehicle a view on a abundant wildlife is guaranteed , book with us  Africa safari tours and we plan your safari, we will do all the hectic work only for you to just relax and enjoy your visit in Kenya, our knowledgeable staff combined with customizable your Kenya safari packages ranging from luxury, mid-rang and Budget we will deliver the best safari experience National parks in Kenya. visiting national parks in Kenya does not only offers unforgettable natural unspoiled beauty on the planet but it also gives you a chance to meet with Africa's wildlife like Africa's big five, divers natural landscape of national parks in Kenya with extensive savannah vegetation, steep slopes of the great African Rift Valley, a chain of lakes and the Indian ocean form the endless beach landscape in Mombasa which is also Kenya's oldest city with Nairobi as its capital city. The largest park of the country is semi-arid amusingly on the other side of the country it has hundreds of rivers and lake even the largest fresh water lake in the world is in the country "Lake Victoria ".  Kenya derives its Name from one of its tourist destinations and the second highest mountain in Africa" Mountain Kenya". On steeping a foot in Africa regardless of the reason that brought you to the continent, you shouldn't miss out Kenya Safari, she has 42 different tribe groups each with different unique culture and language though Swahili is most wildly spoken language among the tribes hence unites them and eases communication. Among the tribes the Masais are most common and well known for their reputation as great warriors neighboring most of the  Kenya National Parks, other tribe like Luo (Obama's Dad's tribe), kikuyu, Kalenjin among others will give you the best African culture experience when you visit them.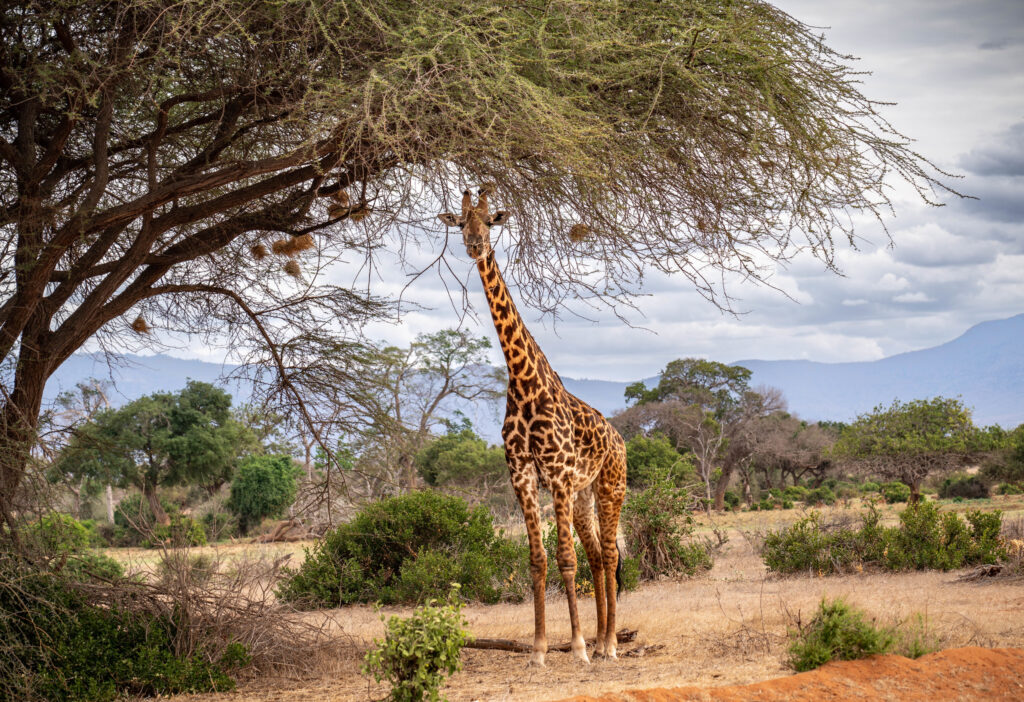 There is a lot of things to mention about national parks in Kenya  but most of them you will just experience them on your visit, Kenya's economy is the largest in East Africa with agriculture as their main source of growth especially coffee & tea as the main cash crops, followed in tourism in terms of importance, the government of Kenya has greatly marketed the tourism industry in terms of best safari destination in Africa to the outside world and accompanied it with infrastructures of an international standard, the diversity In what the country offers leads to its ranking by the international travelers as one of the best destinations that are national parks found in Kenya. Kenya's tourism sites and destinations in the country are managed and governed by the Kenya Tourism Board. The country has many Kenya national parks list compared to National parks of Uganda and National parks in Rwanda.
List of

national parks in Kenya
The only challenge is that how ever much you try, best national parks  in Kenya, all can't be visited on a first safari visit in Kenya; they are just too many. They include.
AMBOSELI NATIONAL PARK KENYA
Amboseli is one of the must visit national park in Kenya with standing environment, it is located east of Mara and near the Tanzanian boarder. In the park you will be in position to view the majestic snowcapped Mountain Kilimanjaro, this mountain is the has the tallest standing peak. The park also has a variety oF animals in Kenya national parks, wildlife mostly its large number of elephant and also lions, cheetahs, hyenas, buffaloes, giraffes, pelicans, marital eagle, blue-cheeked bee-eaters to mention but a few.
MASAI MARA NATIONAL PARK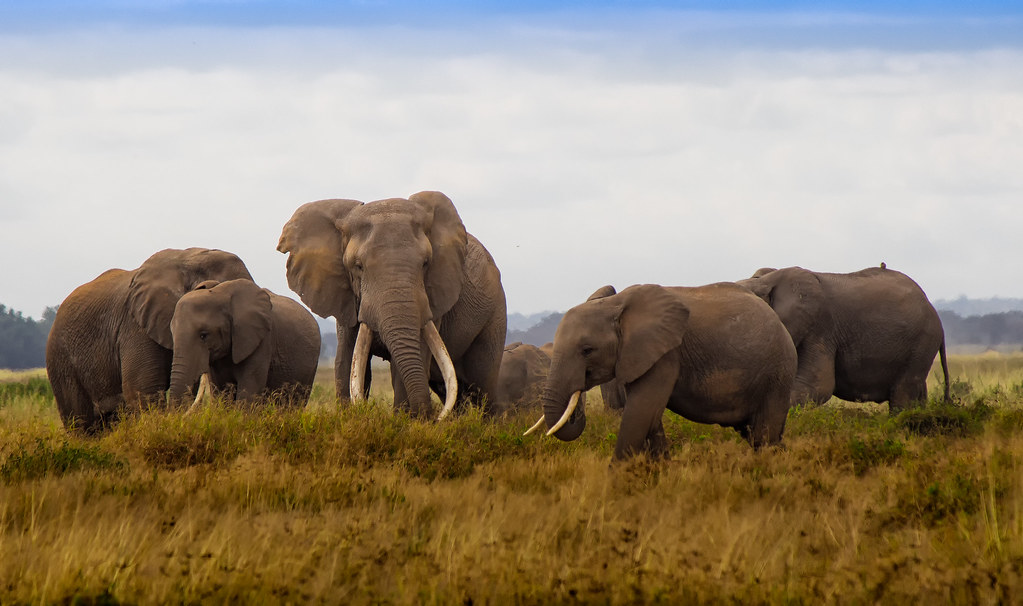 The famous national parks in Kenya, when someone thinks of paying a visit in Kenya Masai Mara is the first place that come to their mind because of its the largest national park in Kenya, famous amazing year-round migration of 2 million and more wildebeests, thousands of zebras, and over a half a million antelopes following the rains in Tanzania and Kenya. You can visit the park or opt for the private concession on the reserve's outskirts which provides the advantages of carrying out some activities that aren't permitted in the Masai Mara reserve like bush hike, night drives and so many others, this place is also not open to the general public.
The benefits of visiting Masai Mara are so much more than words can express, the game reserves and national parks in Kenya is the best destination for those who are interested in spotting the big cats in Africa like lions, cheetahs, and leopards are easily visible unlike other destinations like Safari destinations in Uganda as well as Wildlife viewing in Rwanda.  view the wildlife crossing the Mara River between months of August and October.
LAKE NAKURU NATIONAL PARK
Lake Nakuru National Park is one of the best national parks in Kenya  for bird lover because it has a number of bird species, the algae in the waters of the Lake Nakuru rift valley lake attract a number of bird species like the most notably massive flocks of flamingos around the park and the mostly spotted around the lake include African fish eagle, pelicans. Cormorants, verreaux's eagle, Goliath herons, hamerkops and many others. The park is also home to a number of wildlife species like lions, Rothschild's giraffes, black and white Rhinos, cheetahs can be found almost everywhere in the park. You shouldn't miss out the adventurous activities in the park.
SAMBURU NATIONAL PARK
Samburu National Park is ranked among the best safari destination site in Kenya. The park derives it from the people in its neighborhood the Samburu people who are famous for their strands of vividly colored jewelry. The reserve hosts a number of wildlife species like elephants, lions, leopards, cheetahs and over 250 bird species. The reserve also boosts for its rare species like Gravy's Zebras, reticulated giraffe, along-necked antelope called a gerenuk, spotted hyenas and the East African Oryx which can be spotted if you're lucky enough.
OL PEJETA CONSERVANCY
LAKE VICTORIA
Lake Victoria is shared by three East African countries with Kenya taking the biggest part, of national game parks in Kenya Uganda and Tanzania. The tranquil environment and a diverse range of aquatic life like the African helmeted turtles, variable mud turtles, William's mud turtle, and over 500 species of fish inclusive of non-native fishes like cyprinids, air-breathing catfish among others rank the Lake among tourist destinations in the country.
NAIROBI CITY
Nairobi is the capital city of Kenya and the largest city in the country. The city is among the top  tourist destinations in Kenya, its organized settings, infrastructure and fabled colonial past make the city a must visit, the tea and coffee industries and wildlife reserve with in the city makes it very unique. If at all you're interested in Kenya's ancient legacy, dynamic culture, amazing modern art, unique African culture then you should include a visit in Nairobi on your Kenya Safari Itinerary.
NAIROBI NATIONAL PARK
For travelers interested in short drives then you should consider Nairobi National Park as your final destination, the park's acacia woodland is home to variety of wildlife like the endangered black rhino, lions, leopards, cheetahs, hyenas, buffaloes, giraffes and over 400 bird species. There is a lot of activities to be carried out in the park like camping, hiking, game drives among other activities.
MOUNT KENYA NATIONAL PARK
Mountain Kenya's thrilling wildlife safari ranks it among the top national park in  Kenya and best Kenya tourism destinations, the park is also home to the famous Mt. Kenya which is the country's second highest mountain. This mountain is also where the park and the country derive their names from, the mountain is the park's top tourist attraction and also a UNESCO World Heritage Site. The park was formed mainly to protect the wildlife species around the mountain.
NATIONAL PARK KENYA MOMBASA CITY
Mombasa is largest port city of Kenya, located in southeast coast of the country, because of its different cultures the city is considered as a tourist magnet because all sorts of people are found in the area with different culture, customs, art, architecture and cuisines like the Portuguese, Arab, Indians, Asians and the British. The major attractions ion the city which also boasts it as a tourist destination include the beaches, corals, old monuments, Fort Jesus, old town, Mombasa Marine National park to mention but a few.  There are also a lot of activities to enjoy while in Mombasa city like Diving, Snorkeling, wildlife safaris, boat cruising and so many more.
OTHER TOURIST DESTINATIONS INCLUDE; Diani Beach, Aberdare National park, Malindi, Manda Bay, Wasini Island, The great Rift Valley, David Sheldrake Wildlife Trust, Haller Park, Jamia Mosque, Uhuru Gardens, Lamu Island, Wasini Island, Mt Elgon, Oli Pejeta Conservancy, Fourteen Falls and so many others.
SOME OF THE FREQUENT QUESTIONS ASKED BY TRAVELLERS ASNSWERED.
IS KENYA SAFE FOR FOREIGNERS?
Kenya is a very safe country for foreigners looking for adventure to full their wanderlust, the country has hospitable people welcoming all sorts of visitors with different safari intentions life honeymoon, family vacation, group vacation, school trips among others.
DO I NEED TRAVEL INSURANCE WHILE TRAVELLING TO KENYA?
Insurances on any trip to any African country is highly recommended especially in national parks in Kenya that you get one for your self and also your baggage or airline delay if interested, you will be guaranteed that if any thing unexpected happens bring the need to cancel your trip, you will on a safe side of recovering your money.
Note that its better to get your insurance after first deposit.
HEALTH AND SAFETY TIPS FOR VISITORS ON A KENYA SAFARI.
Exercise proper food hygiene
Drink boiled/ purified water
Check your vaccines and make sure they are up to date. like yellow fever immunization proof.
Malaria prophylaxis is an essential for all countries though mosquitoes are not a threat but you should get the medication/ consult your doctor for more information.
Be kin of any symptoms and don't take any for granted like (headaches, nausea, disorientation and diarrhea).
Drink plenty of water especially while hiking.
Don't drink and drive, also driving at night should be avoided
ACCOMMODATIONS IN KENYA
You shouldn't worry about where to host a night in Kenya because the country has a variety of accommodations offering the best services and hospitable attendants ranging from basic to luxury and also those of budget are catered for in campsites but they are supposed to carry their own tents and other camping equipment's, running water and bathrooms are provided by the National parks.
WHAT TO PARK FOR A KENYA SAFARI.
As you prepare for the safari remember the gold rule of the safari that the luggage you carry must be as light as possible, must pack include comfortable shorts, long sleeved shirts and long trousers because it tends to be cold in the evening and night and also in the chilly morning, tees, hiking shoes, swimsuits if at all you wish to swim in between game drives at the lodge of your choice.
BEST TIME TO PLACE A VISIT IN KENYA?
A visit in Kenya is open all year round, Kenya's climate is favorable for an African bush and beach holiday all year round. Between the months of January to February the costs are usually high for almost every thing and these months are the dry and hot seasons in the country. The months of March to May, October-December are the wet seasons in the country but fortunately it doesn't rain all day round, accommodations are usually cheaper and almost everything is cheap.  If you interested in game drive, mountain Kenya climbing these activities are best done in the dry season especially mountain climbing only done in the dry season. For more information about when to visit in order to have a rewarding safari contact us for guidance and help.
HOW TO BOOK YOUR SAFARI TO KENYA
Contact our company to plan your safari holiday on your behalf and do all the tiresome work and hectic work of booking, you will just come to enjoy your East African Safari, on your visit to Kenya of East Africa you should also consider trekking the endangered mountain gorillas of Africa in  a Gorilla trekking  safari in Uganda and gorilla trekking  safari in Volcanoes National Park of Rwanda.