Full Day Addo Elephant Park Big 5 Safari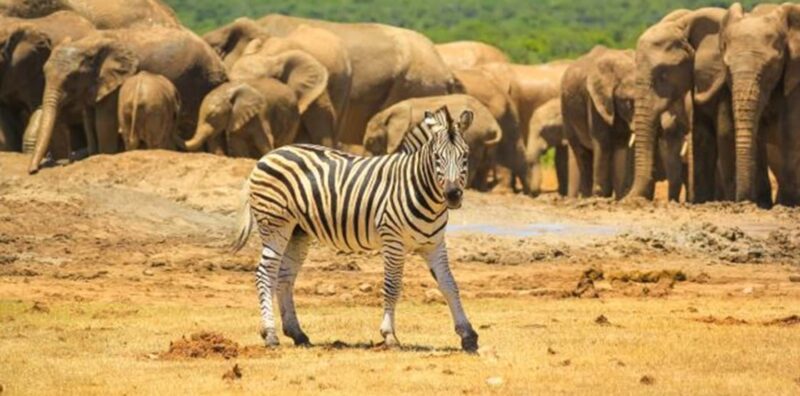 Full Day Addo Elephant Park Big 5 Safari take you to elephant national park, this Africa safari package starts and end from the port Elizabeth. This is a very interesting Africa safari activity where by you will spends the whole day in the Africa bush watching the big 5 elephants and other types of wildlife and different bird species in the Addo park. The tour guide will move you around the Addo park for the game drive while exploring the big 5 elephants. You will have a stopover grab your cup of coffee and have your delicious lunch during your 1 Full Day Addo Elephant Park Big 5 Safari in the eastern cape of south Africa this 1 day tour package is an Affordable Africa safari tours.
Elephant national park is one the best national park in south Africa, this park was established in 1931 and it protected 11 elephants at first but the population kept to on growing , currently  elephant national park protects more than 700 elephants species and it one of the parks in south Africa with the largest number of elephants found in Addo park are mainly Addo elephants, the  big 5 mammals.
Addo Day Safari Highlights
A full-day Big 5 Safari in Addo Elephant Park
Game drives with an experienced guide in a safari vehicle
A guided malaria-free African safari experience
Visit the underground hide, bird watching hide and interpretive center
Detailed itinerary for Full Day Addo Elephant Park Big 5 Safari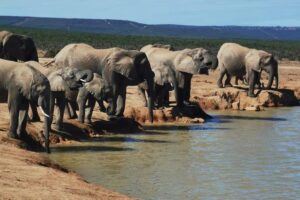 This Full Day Addo Elephant Park Big 5 Safari starts from port Elizabeth, wake very early in the morning from the hotel the checked in, have your breakfast  our driver will pick you and transfer you  Addo elephant national park, you will spend something like 35 mins drive to the amazing national park., upon arriving at Addo elephant national park, you will be briefed by our experienced game ranger , after move  for game drive at the, you enter the park on the northern route, while viewing the wildlife plus other different bird species. Addo national park is famous of elephants and other mammals like lions buffalos, rhinos. During your game drive, you will be able to view different types of birds in the Addo elephant  park , take beautiful photos for memories and many other remembrance staffs  all this interesting activity happens during you're affordable Africa safari trip in south Africa safari tours packages.
Upon arriving at the main rest camp at Addo elephant national park,  your will have your well prepared delicious lunch at the park restaurant , after relax a bit and embark in to your amazing Africa safari tours, where by you will move south words while watching different wild life actions along the way. After all spending the whole day at Addo national park,  the driver will put at Elizabeth restaurant  in the early evening and this will mark the end of your Full Day Addo Elephant Park Big 5 Safari at south Africa safari tours