1 Day Addo Elephant Park Big 7 Safari
1 Day Addo Elephant Park Big 7 Safari, is an affordable South African safari and it  starts from Port Elizabeth, in south Africa,   South Africa is located on the Algoa bay in South Africa's Cape Province. the city is known as one of the most visited in the land due to its neighboring landmarks, the Donkin Heritage Trail in the Old hill and also its numerous beaches.
Itinerary overview
1 day trip with a small group of tourists limited to about 10-12.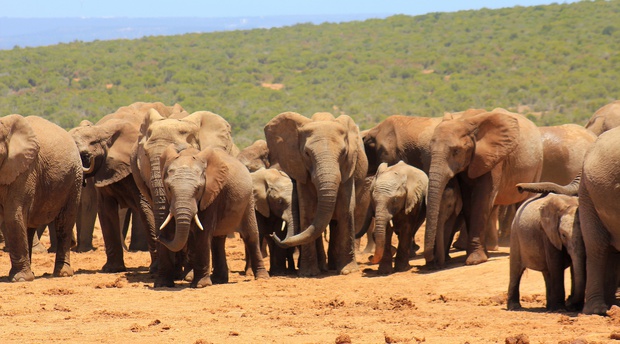 With this short budgeted Africa safari tours, 1 Day Addo Elephant Park Big 7 Safari time scheduled trip to Addo Park, the park is the 3rd-largest national park in South Africa  Addo elephant park safari packages comprises of south Africa tourist  attractions that includes land and water animals where you can have a chance to see all the big 7 Addo elephant park animals, Leopards, Lions, Elephants, Rhinos, Buffaloes, White Sharks and Whales. Addo Elephant Park is a home of almost  700 elephants, the wildlife of diverse fauna and flora  with numerous Bird species and other animals from the Big 7 like Zebras, bushbuck, kudu, eland, springbok, warthog among others.
At this safari of Big 7 you will be able to see the iconic marine of Africa on a single day, we will begin the trip with a boat ride trip a round Algoa Bay then break for lunch after which we will drive through the park for the Big five and other animals and plant species.
The Marine at Algoa Bay is one of the largest breeding spaces for African Penguins in the world found aon St croix island along Algoa Bay. the Bay has abundance of sea life  and bird species with animals like dolphins with species like the Bottlenose. Humpback whales, southern right whales ,seals and also the marine predators the great white sharks.
Detailed Itinerary for 1 Day Addo Elephant Park Big 7 Safari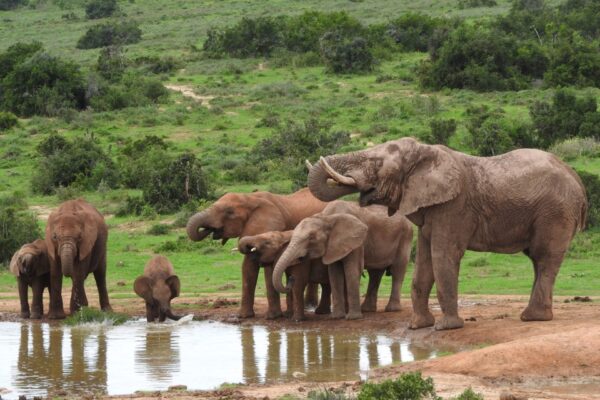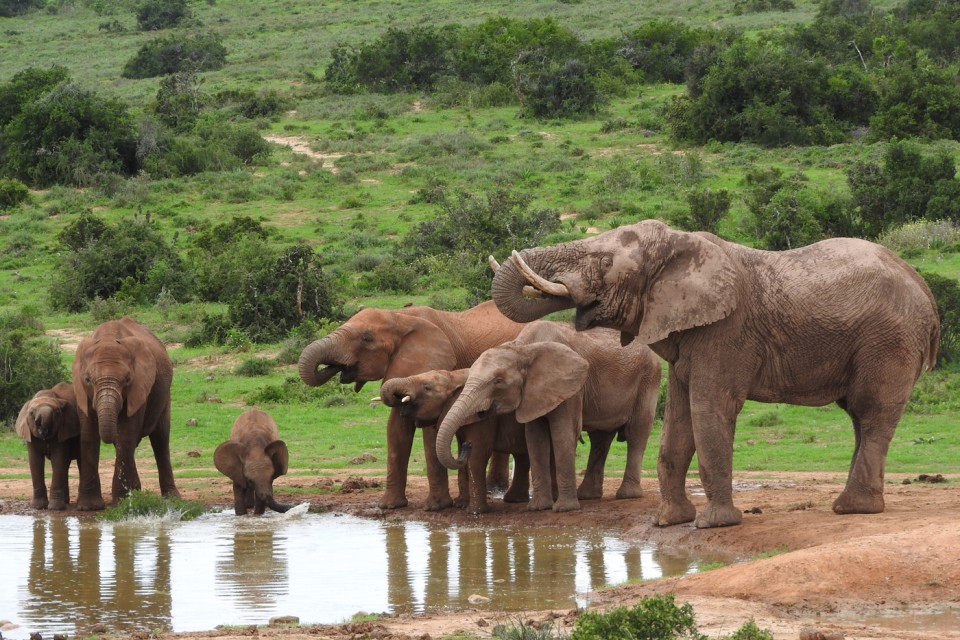 Locating Port Elizabeth as the pick up center, all tourists will be picked up by our drivers in your accommodation space, you will have your early morning breakfast and expect the guide to pick you  at around 7:00 am. As the morning will quickly go for a marine tour where we are to set off on a boat through the Algoa Bay which is rich in marine animals, you will be able to see seals, marine bird species, dolphins, whales, sharks among other water animals as we ride out  St croix island.
After that great experience of the marine nature, you will  return to the shore bay  to have lunch and some relaxation as you eat fruits, vegetables, juice and foods. Then set off in our 4WD vehicle to the wild in search of land animals including the Big 5 in Addo Elephant national park using the southern gate we enter the park,
The park is a home of a variety of wildlife species and on entering you will be welcomed by the big elephants that are allover the place as the park has the largest elephants, will see the pant species, savannahs grasslands, bird species and also the plenty of lions, zebras, antelopes, elands, buffaloes among other animals these are much found in the dense bushes and lions in the plain land scales.
After the park drive at Addo elephant national park tours, they will return to the main camp where they will have swimming, picnics and briaai, floodlit waterholes, SASOL Red Bishop Bird Hide grounds, among other activities. We will return to the city Port Elizabeth  at around 5:00 pm which takes approximately an hour from Addo Elephant National Park to the city and you will be dropped off at your accommodation facility, here you will have time to relax and have dinner and at the end of our trip.
Important Information out 1  Day Addo Elephant Park Big 7 Safari
Please note: Whales are seasonal to watch and ride from June to November,  this is the time before they shift to their feeding grounds in the ocean's south. Boat trip also depends on the actual weather conditions of the actual time since some conditions don't favor water trips.
inclusions
Binoculars
park entry fees
Bottled water
Meals – Lunch at the Park
Transport – vehicle
Hotel pick ups
Mobile tickets