How to do an African safari on a budget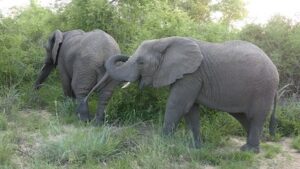 An African safari is an exceptional safari everyone should go to once in a lifetime as many memorable moments are experienced coupled with sights of a wide range of unique species of flora, wildlife, and breathtaking scenery. Wanting to do an African safari and being able to do an African safari are very different topics of discussion, many tourists look for the most affordable ways to do an African safari on a budget that is low cost, contact us to know  how much to budget for an African safari.
Below are ways one can use to do an affordable African safari on a budget
Join a group safari
Joining a group safari is one of the best ways of cutting down the costs of your African safari and it is an ideal option if you want to do an African safari on a budget, the advantages of a group safari over a private safari are that they are cheaper in that costs such as vehicle costs, accommodation is split between the group and in most cases, various African destinations offers discounted rates for group tourists. African safari cost per person are very affordable when you properly plan to visit Africa.
The only setback about a group safari is that the itinerary is usually fixed and restricted to the group interests thus giving no room for personal freedom in regards to the itinerary.
Go on a safari in low season, How much does it cost to do an African safari,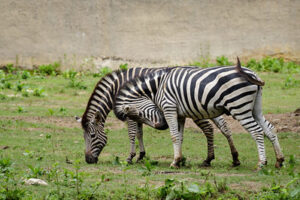 African safari on a budget, Low season is an ideal time to go for an African safari on a budget, in Africa low season is experienced in a rainy season, and this season is characterized by too much rainfall, muddy trails, and thick vegetation cover. you can know how much does it cost to do an African safari by getting InTouch with the local tour operator. In the rainy season in Africa few populations of tourists visit Africa for a safari which results in low prices, most especially accommodation prices and safaris, this season coincides with baby season for herbivores species such as African buffalo, lions, impala, African elephant, giraffe, zebra, rhinoceros, kudus and many more. Rain season is also the best time for bird watching in Africa due to flowering and fruit-bearing fruits, go for an African safari in low season is like hitting a jackpot as you will not only enjoy low prices but also enjoy bird watching and spotting many animals and newly born babies.
Note: in the rain, seasonal animals are hard to spot, especially in areas with thick vegetation covers, and roads can be hard to navigate due to too many rainfalls which at times causes flooding.
Book with a Local Tour Operator
The best way to secure local prices for your African safari is by booking your safari with a local operator, the advantage of using local tour operators  tells you how to travel Africa on a budget over international operators. He can provide more details on how to plan a trip to Africa on a budget. is that they offer better tour rates as low as to fit your budget costs. In Africa, there are many tour operators and safari companies available to offer any form of a safari package to numerous African destinations such as Serengeti national park, Masai Mara national reserve, Kruger national park, Victoria Falls, and many more.
Another advantage of booking your African safari with a local tour operator is that there are higher chances of last-minute availability which is not the case with an international tour operator.
Use affordable accommodation
The kind of accommodation you wish to use while on your African safari greatly determines to cost of your safari, it either hikes the costs or keeps it as low as possible. In this case of wanting to do an African safari on a budget, the best option of accommodation to use is budget accommodation so as to reduce the costs of the safari. In most cases, budget accommodation in Africa are camps and tents, not as comfortable as luxury lodges but have most of the necessary facilities one would need such as electricity, clean water points, restaurants, and comfortable clean rooms, bathrooms and toilets, and many more.
Budget accommodation is usually situated outside the parks, if you are planning on doing an African safari on a budget consider using budget accommodation on your safari.
opt for a self-drive safari
Self-drive safari greatly helps on cutting down the cost of your safari and it is an option if you are looking for ways to do an African safari on a budget, self-drive safari involves renting a safari vehicle and drive yourself to and from your safari destination. Using self-drive safari gives you freedom of driving at your own time and you get a chance to tailor your itinerary by yourself to suit your interests on safari, such as having stopovers for photography and which routes to take while on the safari.
The disadvantage of using a self-drive safari includes the lack of an expert local guide who is well knowledgeable about the destination.
Plan carefully about your safari
When organizing your safari to Africa, carefully research your destination in detail which will help you to plan carefully for your safari. One thing not to do while carefully planning for a budget safari to Africa is overthink, as you plan for the safari lookout for options best fitting with your income set for the safari, set your priorities for the safari and how to acquire them.
Note: when planning to do an African safari on budget, don't compromise sustainability and avoid doing business with companies that are not licensed. Unlicensed companies are too many in Africa and they usually offer cheaper prices for safaris reason being they do not pay taxes.
Look for discounted safari packages
How to do an African safari, Travel companies and agencies offering safaris to Africa usually offer discounted safaris which is the best option for a tourist in need of doing an African safari on budget, usually discounted trips to Africa are offered depending on the season and out of a deal with the touring agency. In most cases social media celebrities commonly referred to as influencers, bloggers and photographers get discounted African tour packages, these individuals in return offer content such as high-resolution images, videos, tags, and mentions on their social media accounts to the travel companies.
If you are in need of an African safari on a budget, scout for deals with your tour operator.
Focus on visiting one game reserve or park
If you want to go on an African safari on a budget, focus on visiting one game reserve or national park while on a safari in Africa. Visiting more than one safari national park or game reserve will widen your expenditure on the African safari so visiting one park and reserve cuts down your costs. Before you go on an African safari choose what you wish to see on your safaris such as game viewing or mountain climbing, if you are visiting Africa for game viewing focus on the national park as it will give ample time to fully tour the park and enjoy your safari to the maximum.
 Recommended best African safari on a budget
https://africasafaritours.net/5-days-affordable-kenya-safari/