Big 5 Cape Town safari to Aquila Game Reserve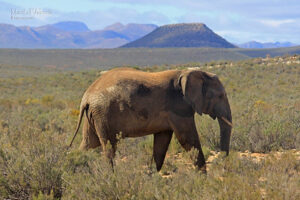 Big 5 Cape Town safari to Aquila Game Reserve, Cape Town is a South African capital and well known as a Mother city being South Africa's oldest city located on the southwest coast, with a number  of tourist destinations due to its beautiful sceneries and the adventurous nature.
Tour Overview
Aquila is located near Touws river town, a malaria-free safari destination at 10,000 -hectares, visiting the Big 5 that includes: Lion, African Elephant, African Buffalo, Black Rhinoceros, Leopard. The tour is budgeted for visitors with a limited time schedule and is a one-day trip to Aquila Game Reserve, where the trip starts from the capital and ends back. a 2-hour drive from Cape Town to the reserve.
Detailed package
After early morning for aquila big 5 safari,  breakfast at any accommodation space of your choice in the city at around 6:00 am, our drivers will pick you up in their comfortable tourist vehicles  for your big 5 in south africa game reserves, drive you through the city side via the cape Wine lands, country's wine growing region, through the mountain ranges along the semi-arid Karoo, then approach aquila safari reserve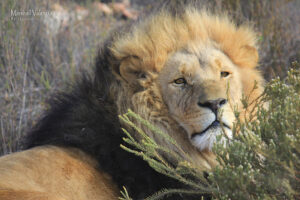 At Aquila game reserve we have breakfast with fruits, juices, bottled water and local South African foods which are very delicious. After breakfast we then focus on Big 5 Cape Town safari to Aquila Game Reserve  game drive where game rangers together with our drivers will take you through the whole adventure. This drive will take approximately 3 hours. Here you will be able to see all the wildlife, the animals of the Big 5 like lions, leopards, elephants, Rhinos and the African Buffaloes well as other animals like snakes, zebras, monkeys, lizards, among others with different bird species in the reserve.
The experienced rangers at Big 5 Cape Town safari to Aquila Game Reserve will be telling you facts and details on the fauna and flora species, and they will also be able to interact with you while answering all the questions you would raise. after this experience we drive back to the lodge where you will have your lunch meals and also have some relaxation through swimming, taking photos, interacting with the local people around and also viewing the beautiful nature . At about 5:00 pm we set off for the capital on a return journey through semi-arid Karoo, a wine growing region, then proceed aquila safari from Cape Town. On arriving to the capital you will be dropped off at your accommodation point at the end of our tour.
What includes,
Professional tour guides
Meals with lunch and breakfast
Bottled water
4WD tourist vehicles
Accommodation at Aquila Game Reserve
Reserve entry fees
Cancellation of the trip after booking
Changes to your booking should be made with in 24 hours period
For a refund, you mandated to get your full refund if you have cancelled the booking within 24 hours before the start of the trip
Changes done after 24 hours, even before the trip half of the fee will be returned
All changes made at the start of the trip and no refund will be allowed during your Big 5 Cape Town safari to Aquila Game Reserve