3 Days Rwanda Gorilla Safari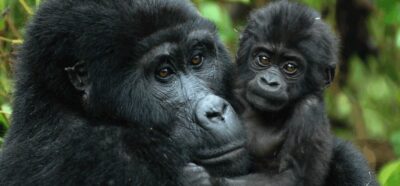 3 days Rwanda Gorilla trekking safari, Rwanda is a country located in the East African region,  a famous tourism country and one of the amazing African destinations. Mountain Gorilla trekking is great experienced in Volcanoes national park, the 3 days package gives you a chance to visit the Volcanoes park which is located in the north eastern region of the country where you will see its wildlife and savannas. A home of about 400 mountain gorillas, of which some groups of these mountain gorillas are set aside for trekking. Rwanda gorilla trekking best time to go is from march, to November , December and to march again is when tourists visit Rwanda gorillas.
On this Gorilla trekking safari, expect to tour the whole wildlife, savanna, traditions of the people of Rwanda, drainage and also the lby'lwacu cultural village with its hospitable people and different art crafts.
Highlights of the 3 Days Rwanda
Day One: Departing for volcanoes national park from Kigali.
Day Two: Mountain Gorilla Trekking and nature walks.
Day Three: Tour to Lby'lwacu cultural village and return back to Kigali.
Detailed package of the safari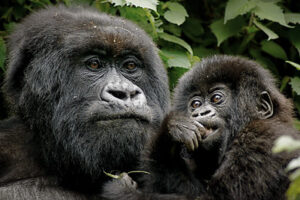 On the first day you will access Rwanda through the Kigali international airport on arrival our guide/driver will pick you up from the airport through the city upon time of arrival and will take you for a simple city trip as you head to the volcanoes as you will be able to visit the Kandt national museum and some hand craft making markets around the city. will have lunch from a nice hotel and then proceed for volcanoes national park in a 2-3 hour drive east wards for Rwanda gorilla safari. however upon arrival at the park you will check in for any lodge booked, will have dinner and rest for a night at Rwanda gorilla trekking lodges
Accommodation options
Budgeted- Garden palace hotel
Mid-range: Le Bambou gorilla lodge
Luxury – 5 volcanoes
Day 2: Mountain Gorilla trekking and nature walks.
On the second day of our package of Rwanda gorilla treks the focus is much on visiting and interacting with the Gorillas on the mountain gorilla trekking experience. the guide will meet you up after your morning breakfast at your lodge and you will be briefed about the Gorilla trekking rules and regulations and will also remind you of what to have and not  when going for trekking. after the big brief, the ranger will select size  groups of people that will go after the other, each group will have a full hour interacting with the Gorillas while taking photos without  flashlights and having the chance of walking through the park as seeing other wildlife species. All the groups will return to the lodge for dinner in the evening and relax then will rest for another night at Rwanda gorilla trekking hotels
Day 3: Tour to Lby'lwacu cultural village and return back to Kigali.
This third day of our package of 3 days Rwanda Gorilla trekking safari at volcanoes national park is simply focused on visiting the cultural village of Lby'lwacu and returning to the capital, with a early morning breakfast you will be advised to organize and park your belongings by the tour guide since it will be time to checkout at the lodge as we will be heading to the primitive village of the former poachers of Rwanda. As we pass through this village you will have a chance to interact with the local people, learn their ways of living, experience their culture and traditions, and among other activities. will embark on your way to Kigali where you will have your lunch from and then drop to any destination or hotel of your choice and even to the airport for country departure.
This is the end of our 3 days Rwanda Gorilla trekking safari
Inclusions
Full board accommodation
Bottled water
Gorilla tracking permits
Transport on the ground
Driver/Guides
Exclusions
Money tips
Personal expenses
Extra accommodation before and after the trip